Sponsored
A new mobile barber app has just landed in Greater Manchester and is set to take over the UK
We tried it out first-hand to see what the deal was. Safe to say we're a fan.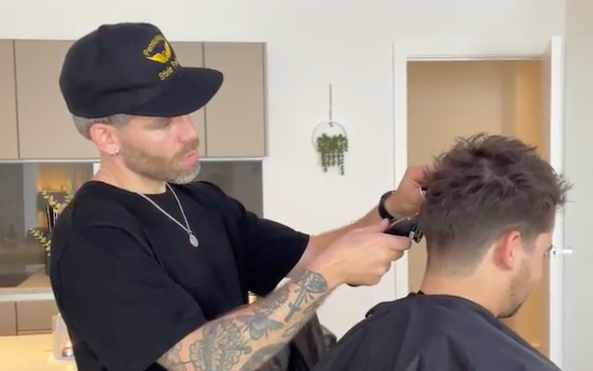 A brand new mobile barber app for customers in need of a trim or hair professionals looking to expand their client base has recently launched in the Greater Manchester area, and it's so convenient we can see it spreading across the country in no time.
While mobile hairdressers have, of course, been a thing for a long time now, we're yet to come across an application that wraps the service all into one like some kind of Deliveroo/Uber-esque barber service — until we came across Appacut, that is.
Started by two local barbers, Michael Lawes and George Newbery, Appacut is the mobile haircut app that not only gives customers a convenient new way to book a trim, but also provides barbers and hairdressers with a new platform to source their own customers directly.
The best part of all is that neither party has to stick to the often frustrating opening times of regular barbers; both the customer and the person giving the haircut can book a visit at home, in their office or whatever other setting works best for them.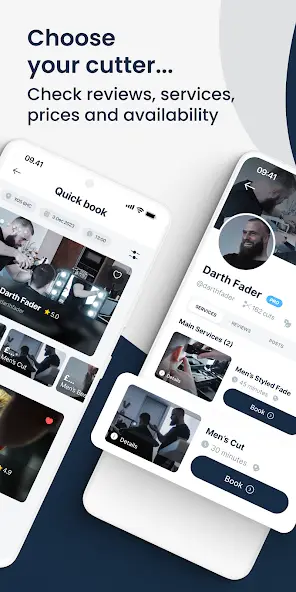 After trying it out for ourselves, we can confirm the whole thing was super easy.
You simply open the app and search for local hairdressers by location, availability and the specific services on offer, then once you've found a mobile barber or hairdresser you look like the look of, you select a time and location that works for you — all with the press of a button.
Once you've chosen your 'Appacutter', they must then confirm the booking to complete the process and your appointment will be booked. Simple as that.
As for barbers and hairdressers looking to join the app and find a new revenue stream of their own, hair professionals easily sign up, list their services and availability; share pictures from their portfolio and previous reviews, all while setting their own prices and workflow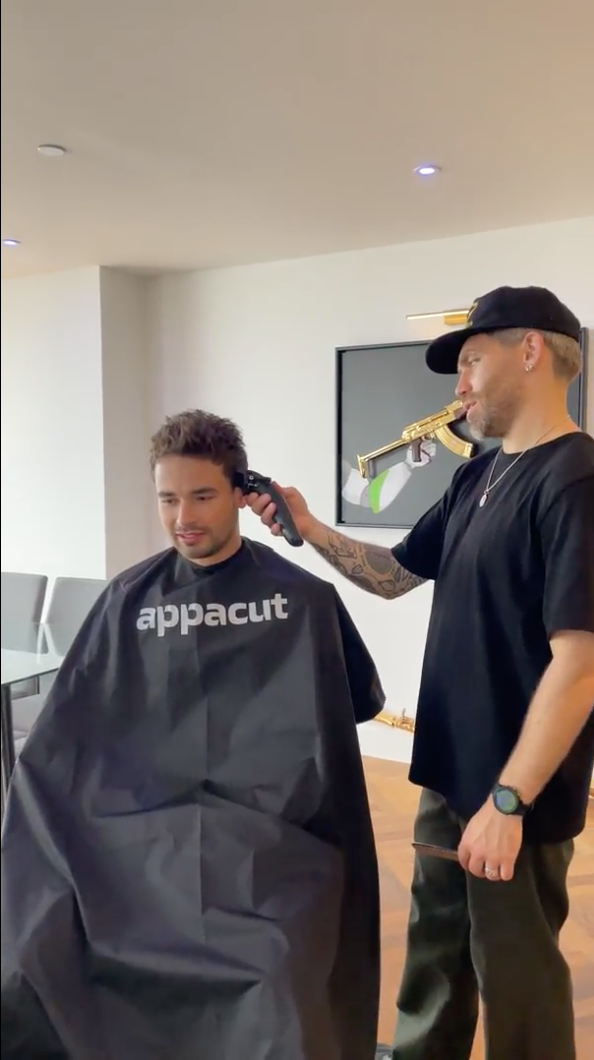 This ability to book haircuts virtually anywhere has the potential to truly revolutionise the way consumers use hairdressers and barbers, and the same goes for those in the trade looking to find more flexible ways to interact with their customers.
Rather than taking time out of their day to travel to a high street or a busy barbershop, people can now squeeze this essential service into a lunch hour, a relaxing day at home, or even at out-of-hour times. Trust us, these lot have already been flooded with plenty of late-night appointments.
The fact that customers can shop around for the best mobile barbers and hairdressers in their area with photo evidence and honest reviews right at their fingertips will also ensure a reliable and value-for-money service.
Appacut has just launched across the Greater Manchester area but the people behind this project are ambitious and don't want to stop until this brilliant and highly convenient new service goes nationwide.
Read more:
Speaking about their vision for the future, co-founder Michael said, "Appacut is all about convenience. A traditional visit to a barber shop or salon can take a huge chunk out of a person's day.
"We've all fallen victim to needing that 'last minute trim' be it for an event, holiday or something you forgot about, so we've designed Appacut to take the time and stress out of this essential task". They're also striving for the same accessibility for people working in the industry too.
"Local barbers and hairdressers are finding it increasingly difficult to make a profit when energy costs and rents continue to soar", says Michael. "By switching to a mobile working model that requires no permanent premises, our Appacutters are enjoying an unprecedented level of economic freedom and being their own boss".
"A big thanks goes to our all-star team of app and web developers on hand and working directly with barbers, hairdressers and customers, listening to feedback and ideas to make sure we provide as good-a-service as possible."
You can download Appacut for iOS or on Google Play now. New users can even get a 10% discount on their first haircut by using the code 'CHEEKYSIGNUP' and, so long as you're fast enough, you can even get a completely free haircut by quoting 'CHEEKYMANCTRIM'. How's that for convenient?
For all the latest news, events and goings on in Greater Manchester, subscribe to The Manc newsletter HERE
Featured Image — The Manc Group/Appacut