Sponsored
From £10 presents to lockdown passion projects – the Oldham businesses to support this Christmas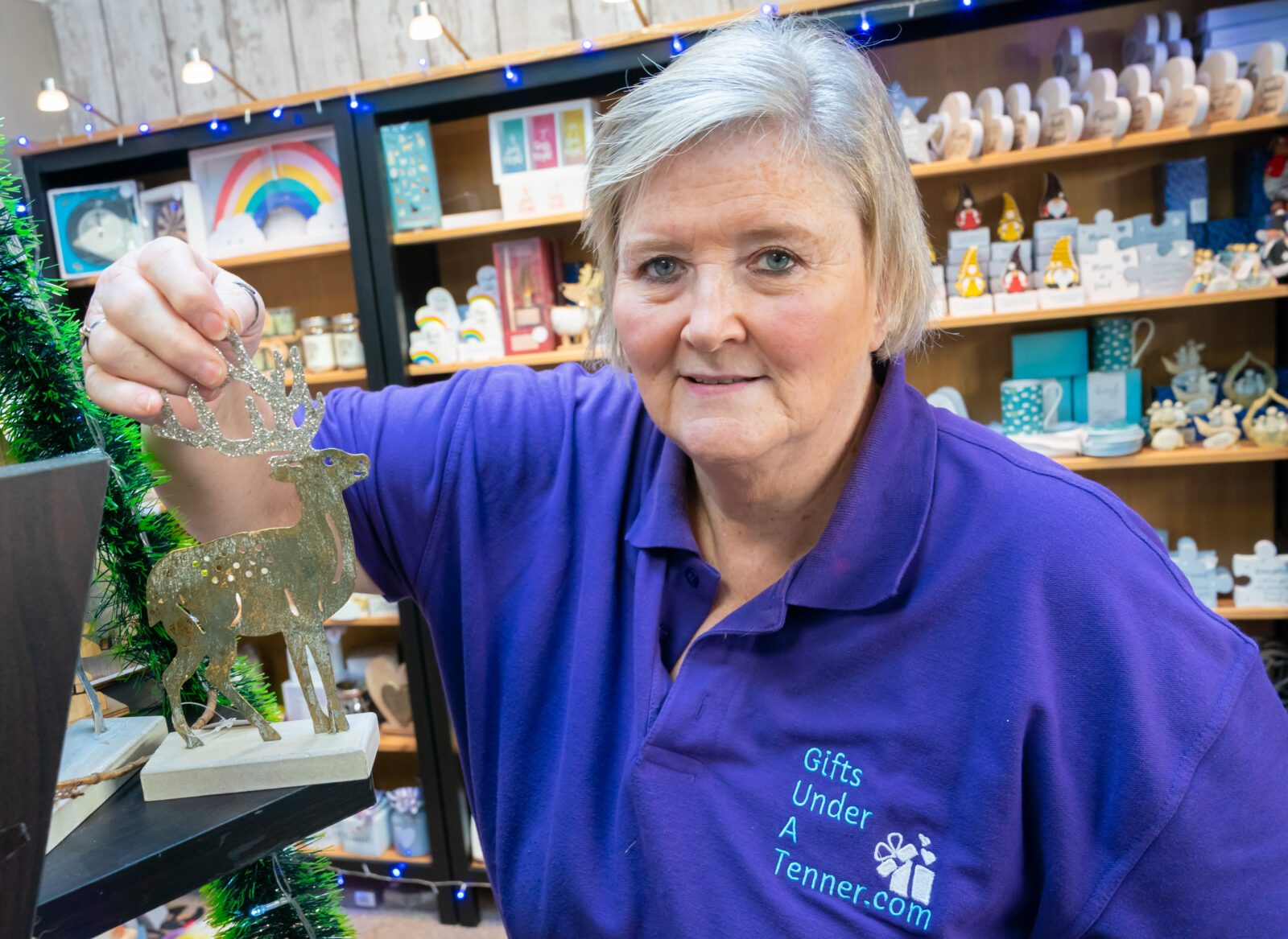 One of the best things to come out of all those lockdowns was the boom in new independent businesses – and our new-found appreciation for those based on our doorsteps.
There are brilliant creators dotted all over the north west, but Oldham has got a vast array of crafters and stockists selling handmade gifts that won't break the bank.
One of those does exactly what it says in the tin – Gifts Under a Tenner sells a massive range of gifts all priced under £10.
It was founded as an online shop in 2016 by former police officer Diane Barlow, who went on to become a fixture at Royton market.
Diane says: "Despite the name people will still say, 'what, everything is under £10?'
"It's a buzz because people are happy, they can buy anything they want and that's my main philosophy: I want them to be able to pick something up and know they can afford it."
She says the market was her 'baby' between 2017 and 2021, but had to give it up and decided to focus on the shop she and a former colleague opened in Chorley in 2019.
It's now expanded into the unit next door where they mostly sell gorgeous wooden toys, as well as gifts ranging from a trinket dish (£2.95), scarves (£5.95) and a ceramic light-up Christmas house (£9.99), as well as personalised Christmas ornaments.
Diane continues: "It's crazy because every day without fail, even in the summer, I get people saying, 'I'm coming back at Christmas' and people do, because they're beautiful stocking-fillers and a lot of them show you care without spending a lot of money."
For people who can't make it to the store her products are also available online, where Diane is passionate about supporting others like her.
"My Instagram hashtags are all about buying local and supporting small businesses and I've started finding independent suppliers because it's important to me to keep them going. Covid had a massive effect on everyone – a lot of shops and market traders have gone. It's important to buy local, it really is."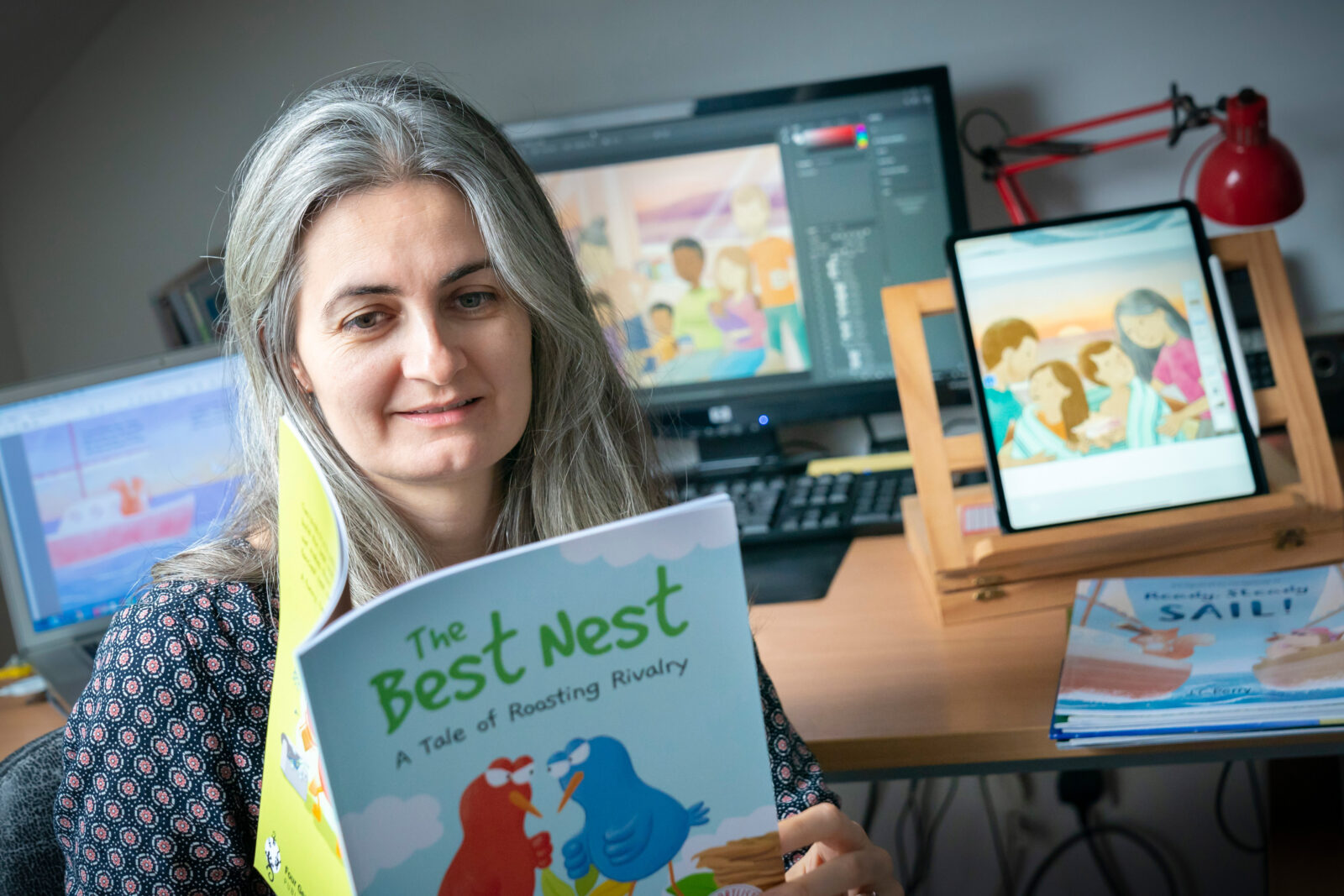 Based in Chadderton is author and illustrator J C Perry, who has penned five books suitable for ages four to eight, which are available online for around £6.99.
Many of the books feature landscapes that will be familiar to Oldham residents.
She says: "I try to use local scenes, so Dove Stone Reservoir is in I Am a Stone; the tall house in Tom's Zombie Fright is actually our house, and the tree in The Best Nest is based on one in the cemetery next to us.
"They might not be recognisable to everyone but they're scenes from where I live and the illustrations have all got a flavour of Saddleworth and Oldham."
Read more: The beautiful corner of Oldham that's a Christmas food and drink treasure trove
As well as celebrating the borough in print, she also hopes to inspire the next generation of young storytellers with her writing and drawing workshops at libraries.
"Growing up I can't think of a local children's author – the ones that visited school didn't have local accents, they were from London. It's good for local kids to see an author from the area – in the back of my books I always say where I'm from and it might inspire them to pick up their pen and write a story."
The self-published writer has a sixth book out in December just in time for Christmas, with several more planned for 2023.
Carolyn Hollinshead is another local business owner who says the encouragement from customers and fellow stallholders at local markets gave her the push to take the leap. She applied to makers' markets, which led to a spot at Oldham Council's pop-up shop last year.
"It's hard work and I'm learning as I go along but there's been proud moments," says Carolyn, a mum of four. "Like when I was asked to do Oldham Made I thought, 'oh someone's interested in my things!'"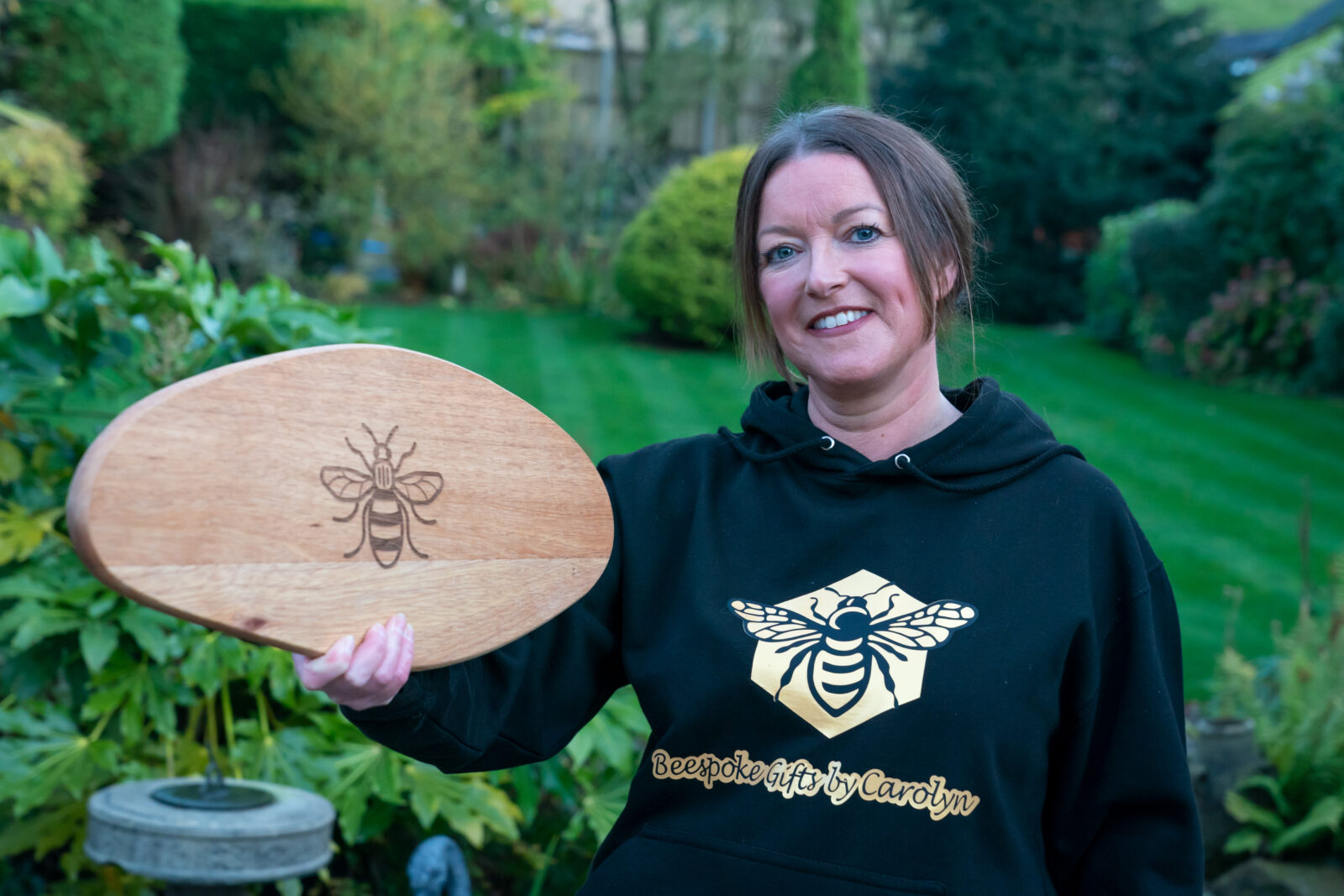 Beespoke Gifts by Carolyn was born out of lockdown, and a keyring-making activity she and two of her kids did – she soon branched out into jewellery and sourcing items made of slate and wood, candles, and maps of Greater Manchester, which she customises with the worker bee symbol.
She says: "It happened by accident but it's my little thing now and I have a real passion for it. The feedback I've had is that they're tasteful and unique and I can personalise them, so if you want that special touch there's that option so they're a little more thoughtful."
Carolyn's affordable handcrafts can be ordered via Facebook and are also stocked at Whispers hair salon in Shaw and at the Little Owl Farm near Delph, which will be transformed into a Christmas shop throughout the weekends in December.
"It's really important to support local people because I know how much hard work it is – to buy something from a small business as opposed to going into a big shop means so much more."
Featured image: Supplied