Sponsored
Japanese-Brazilian hybrid, SakkuSamba, is putting on a special Valentine's menu
We doubt you'll have had a meal like this before and with freebies on arrival, what's not to love?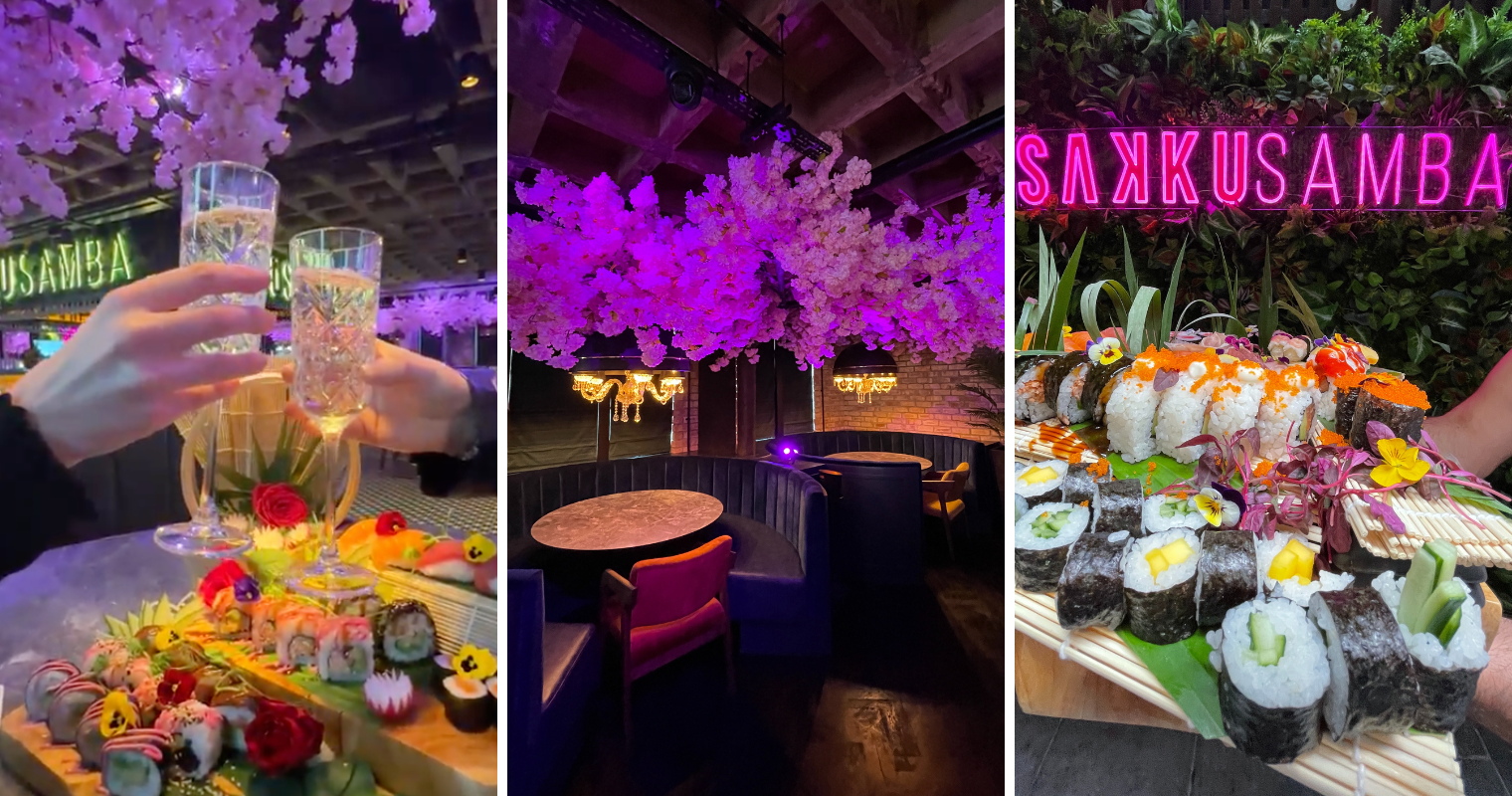 For anyone who hasn't made it down to SakkuSamba, not only are you missing out but you might have also just found the perfect place to take your special someone this Valentine's Day.
If you haven't heard of this unique Spinningields restaurant before, SakkuSamba is the Japanese-Brazilian hybrid where surf and turf meet in an intimate and stylish setting.
From the moment you walk in to see the pink-hued lighting and floral surroundings, you immediately feel like you've been transported to a different world. And what better way to be greeted into that world than with a rose and a glass of fizz? Say no more.
That's right, as part of their Valentine's offer, the menu not only kicks off with you being presented with a rose by the ever-welcoming staff, which you can then hand to your partner as if you planned the whole thing especially for them (we won't say a word), but you also get a glass of prosecco on arrival too.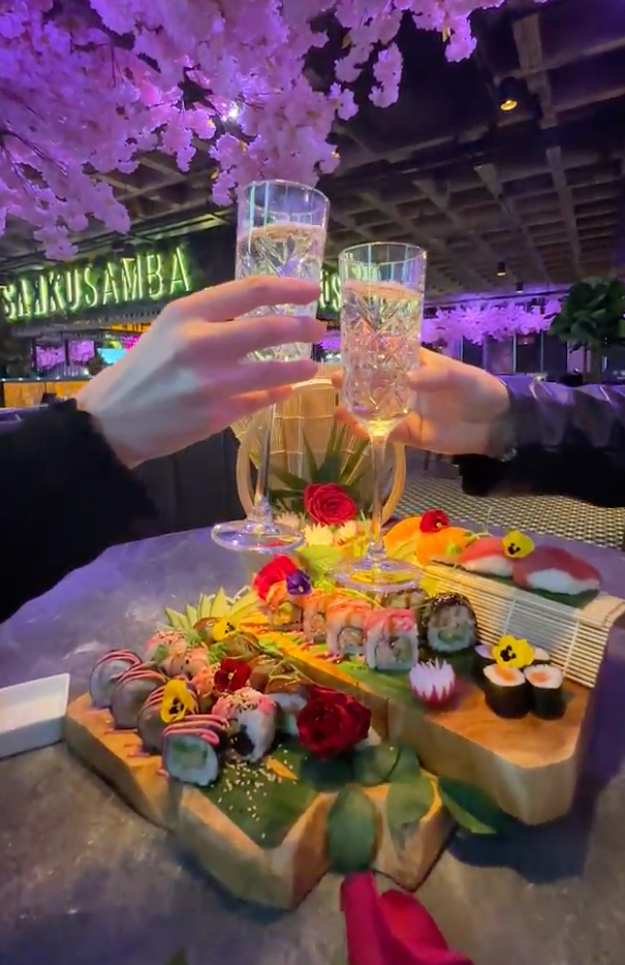 SakkuSamba's Valentine's offering runs from 13-15 February and promises their unlimited dining experience as well as a special sharing dessert. You can book a lunchtime meal for £42.50 or secure yourself an incredible dinner for £55.50.
In case you're wondering what makes it 'unlimited': part of what makes their dining experience so unique is how expansive their menu is, bridging across two beloved but equally varied cuisines.
Lucky for you, you'll be able to order pretty much everything they have on it through a simple tablet on your own table, meaning you can spend even more time just the two of you on your special night.
As for the limited edition Valentine's dessert, SakkuSamba's Manchester restaurant will be creating its very own special sharing dessert and that's all we're allowed to tell you about it — all we know is that it'll undoubtedly be delicious.
Read more:
It isn't often you find a place that serves up both high-end sushi and proper steak cooked in keeping with Brazilian tradition, among numerous other big and varied flavours.
Better still, they have a seriously appetising drinks menu for you to get stuck into. After all, it's Valentine's, it'd be rude not to treat yourselves to a tipple.
You can book you and your significant other in for a special Valentine's menu and all-round wonderful dining experience HERE.
For all the latest news, events and goings on in Greater Manchester, subscribe to The Manc newsletter HERE.
Featured Image — The Manc Group