Sponsored
This estate agency wants to make Mancs millionaires by selling homes in Dubai – and you don't need experience
Allsopp & Allsopp is heading towards the next phase of its development - and you can be a part of it.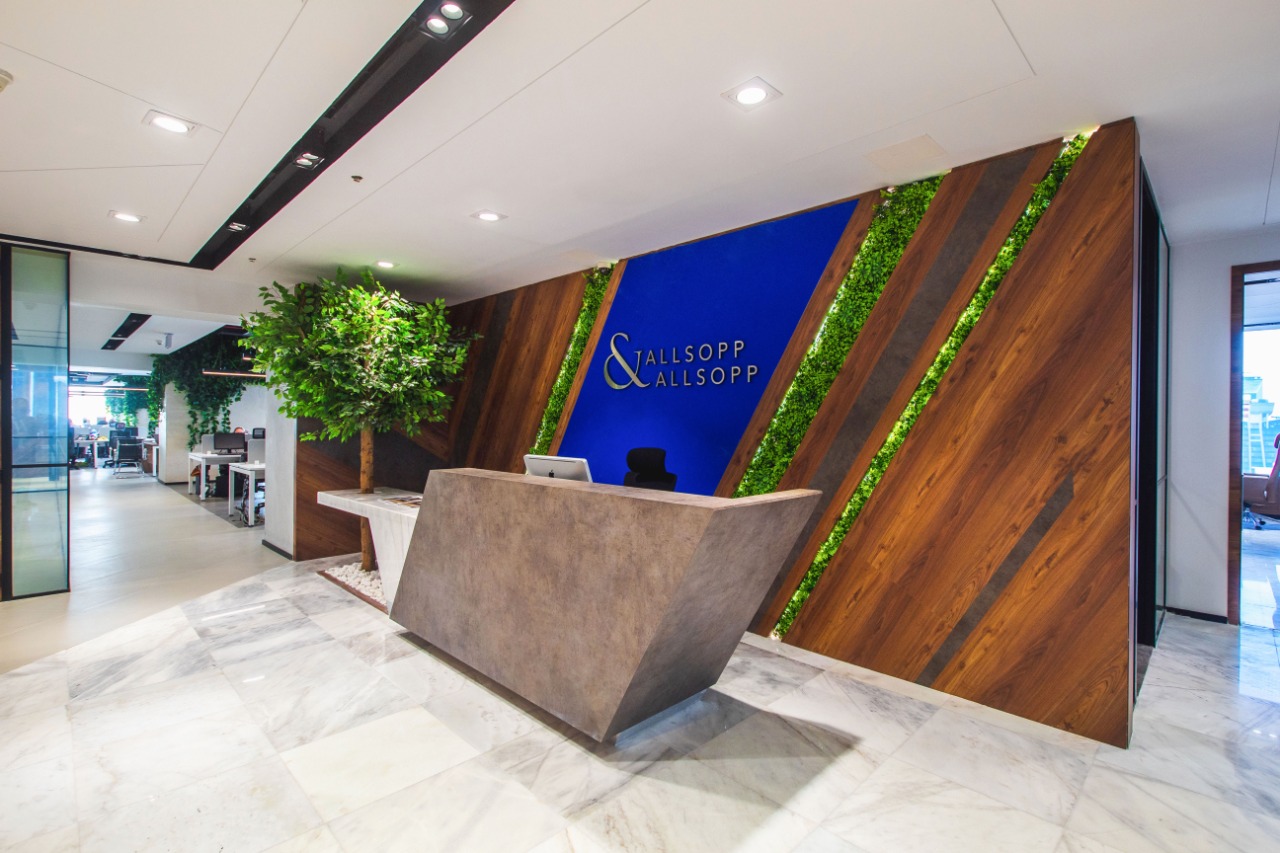 One of the largest real estate companies in the UAE is currently recruiting people from Greater Manchester to sell homes in Dubai.
And you don't even need any experience to get started.
Tech-driven real estate agency Allsopp & Allsopp was founded in 2008 in Dubai, and has since gone from strength to strength to develop into one of the best real estate companies the country has to offer.
The reason for Allsopp & Allsopp's continued success has admittedly been put down to "a lot of hard work", according to CEO Lewis Allsopp, who says he is looking for "serial winners with a competitive edge" that are comfortable being in front of the camera, and most importantly, have "a willingness to learn".
This is why the company is heading to Manchester city centre next week to see if they can find the next "superstars" to join the team.
"When you see Dubai, probably whilst scrolling through influencer profiles on social media, you may see it as a playground for those with an endless supply of money," explained Allsopp & Allsopp co-founder, Lewis Allsopp.
"Sure, it has an element of luxury and attracts the rich and famous, but Dubai is also home to many motivated and opportunistic expats looking for a change from their 'normal' 9-5 jobs – this was me 15 years ago when I moved to Dubai in 2006 at the age of 21 and slept on my friend's sofa for a few weeks until I made enough money to start renting a room and the rest was history.
"The real estate market is booming, and we are looking for the next superstars who want to change their life.
"The Allsopp & Allsopp Group is an innovative, forward-thinking company, and we are always one step ahead."
Why is Allsopp & Allsopp looking for Mancs?
Allsopp & Allsopp is heading towards the next phase of its development.
The company is in an exciting growth phase, having recently opened a brand-new, high tech office to house the next up-and-coming real estate stars, and now needs a strong team to ensure they can continue to invest more money in tech, lead generation, marketing, and not just remain "at the top of the game", but also "lead the game".
Is it really for people with no experience?
"We have hired many people from an array of backgrounds," Lewis revealed.
"Estate agency being one, but also plumbers, car sales executives, painters and decorators, supermarket managers, and many more as what we have realised over the years, is that experience doesn't make you successful, but a serious drive and passion to make money definitely will."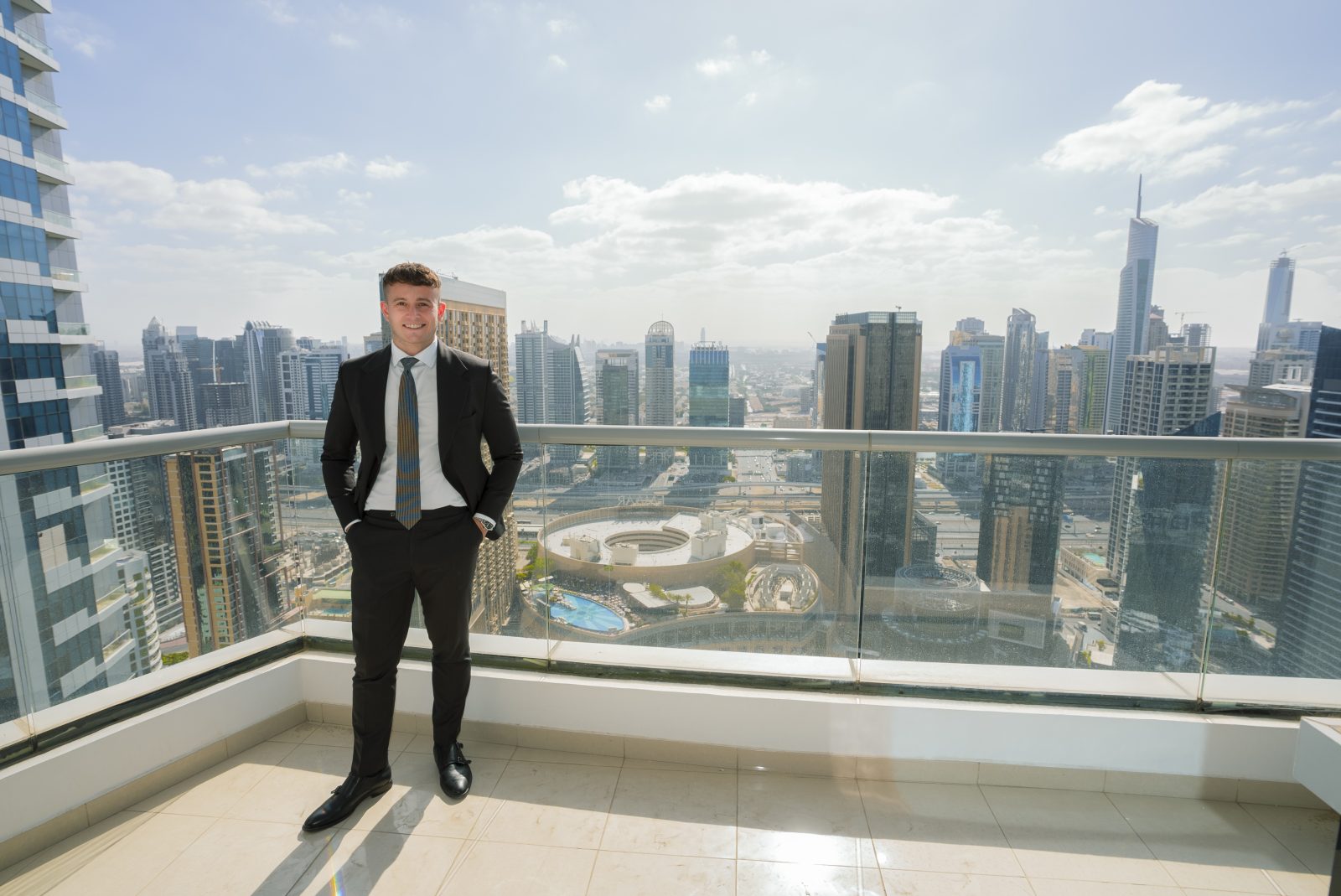 What does the job actually involve, and how much can you earn?
Ultimately, Lewis admits that the job of a real estate agent in Dubai is "not for the faint hearted".
"You have to work hard at all hours of the day to make it worthwhile, and there are days where you will feel defeated, but the good days are so good that the bad days don't seem so bad.
"The hours are long, but the rewards for those who are successful are life changing."
When it comes to the topic of money, which is often one of the biggest questions the company gets, Lewis revealed that some of the top earners in Allsopp & Allsopp originally came from salaried jobs in the UK where they took home no more than £50,000 each year, and they now earn more than £1,000,000, with the average agent taking home £500,000 annually.
He says it "shows earning this amount of money can be done".
Lewis continued: "The average basic house is £500,000, we charge 4% to facilitate the sale, each sale is £20,000 to the company and the agent gets a 50% split, so if you sell three houses a month, you make £30,000 tax free."
What is the working environment like?
The Allsopp & Allsopp offices are said to be "vibrant and full of energy", with a DJ stand and barista to keep you fueled through the rollercoaster days of being a real estate agent.
Lewis revealed that the working environment they have created mirrors the energy and positivity that's needed to excel in the role, not just as a real estate agent, but in all aspects of the business that the Allsopp & Allsopp Group stands for.
The company has its own onboarding team with a proven track record of success in the market, as well as producing multiple millionaires, and their role is to provide new recruits with an extensive training programme that gets them kitted-out with all the tools that are needed to start making money.
"It would sound bullish to say we know what we're doing when it comes to being successful and making money, but we do," Lewis said.
How can I get involved?
If you think the role of a real estate agent in Dubai may be something you'd like to explore, or you're just curious to find out more information, then Allsopp & Allsopp is hosting a recruitment event at the Free Trade Hall in Manchester city centre next week on Wednesday 23 and Thursday 24 March from 5pm to 9pm.
At the event, not only will people have an opportunity to learn, ask questions, share experiences, and hear case studies of people on the ground working in Dubai for the Allsopp & Allsopp Group, but the team also finds the experience just as valuable as the attendees, as they get to spend more time with an individual than they would if they were interviewing via video call.
"We see huge value in the events, and we're proud to be visiting Manchester to see what talent we can attract," Lewis concludes.
You can register to attend the event on the Allsopp & Allsopp website here.
Featured Image – Allsopp & Allsopp