Sponsored
Transport-themed workshops, exhibitions, and more at the Science and Industry Museum this half term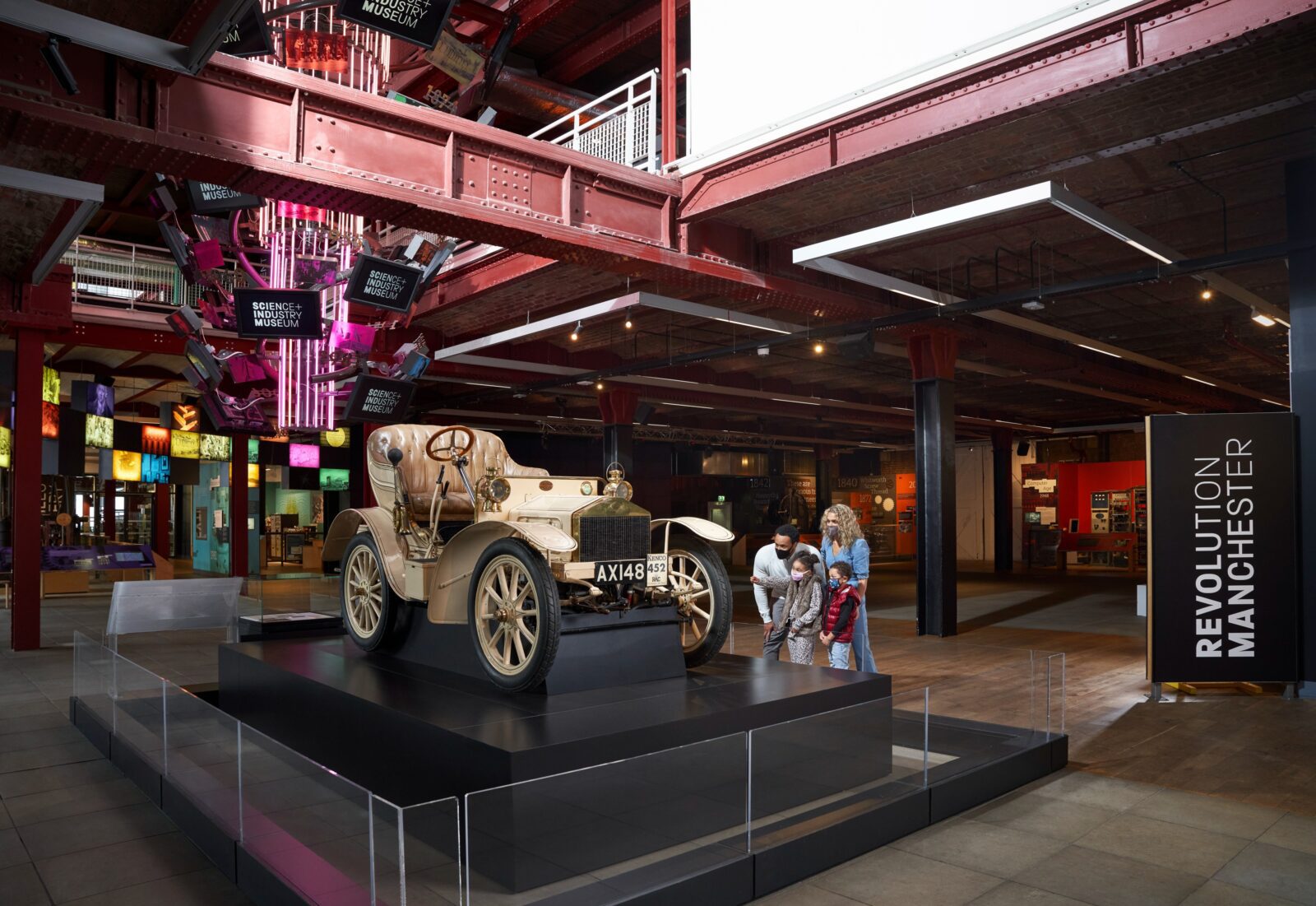 Little Mancs will get the chance to discover how Manchester has kept the world moving through a range of transport-themed activities this half term.
With the next school holidays right around the corner on Monday 30 May – Friday 3 June, Manchester's very-own Science and Industry Museum in the heart of the city centre is making sure the region's children are kept entertained, engaged, and educated as always through a number of dedicated hands-on workshops and activities.
Kids will be given the chance to design and make their own moving machines, before putting their creations to the test to see how fast and far they go.
They'll also be given the chance to hear some of the inspirational stories of the Museum's historic site and the vehicles that passed through there, including the famous Stephenson's Rocket – a "legendary locomotive" that was built to run on the world's first inter-city passenger railway line, the Liverpool and Manchester Railway.
There's even some brand-new 'Curiosity Stops' throughout the museum too, and you can join the Museum's team of expert Explainers on journeys through air, on land, and even in outer space to discover special science secrets.
But one of the stand-out exhibitions at the Science and Industry Museum this half term has to be A Quiet Afternoon in the Cloud Cuckoo Valley.
Constructed in 1984, the unique moving sculpture is the last work by one of Britain's best loved artists, sculptors, and famed Chitty Chitty Bang Bang creator, Rowland Emett, and it was saved for the UK after being purchased for the Science Museum Group Collection with support from Art Fund, the Science Museum Foundation, the Friends of the National Railway Museum and private donors.
It means visitors to the Museum this half term can see two scenes from the work of art telling the story of a journey aboard the imaginary 'Far Tottering and Oyster Creek Railway,' based on one of his cartoons.
Read more: 'Marvellous machines' and Chitty Chitty Bang Bang 'charm' have arrived at the Science and Industry Museum
You'll be treated to "cogs whirring, characters toasting teacakes, and catching butterflies".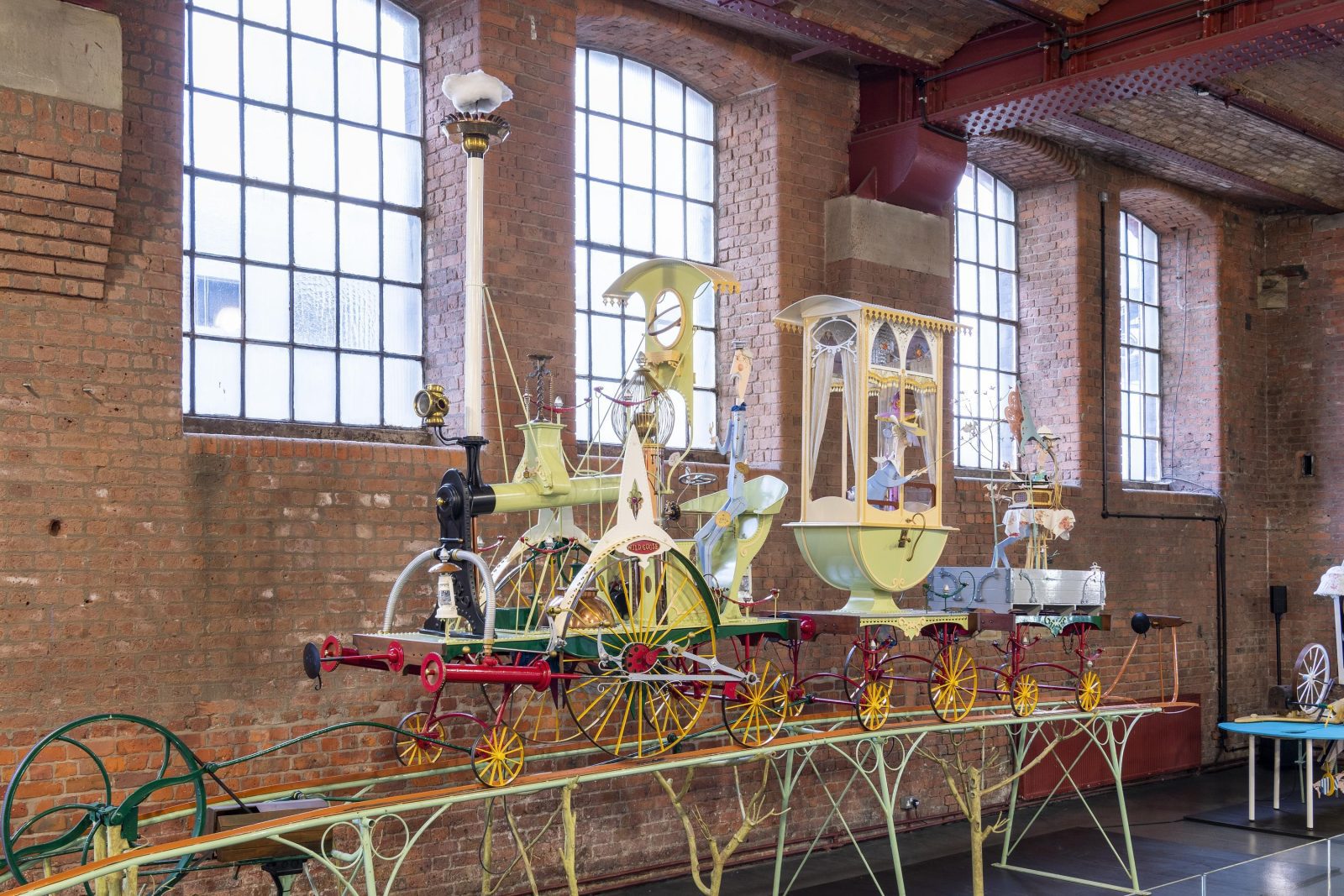 The half term is also the perfect time to check out the Museum's free interactive gallery, Experiment, which is designed for the whole family to enjoy together and has recently just undergone a revamp to add some new interactive elements – including the chance to experience heat vision with a thermal camera, play with magnetic art, and throw some shapes to tell stories with a shadow wall.
You can also build sturdy bridges and tall towers, make music with your body, try to see through walls and find out how you can shake hands with yourself, test your senses, flex your superpowers, and discover whether or not you're strong enough to lift a car with one hand.
You can even play songs on musical pipes, and get creative with glow-in-the-dark art.
There's also plenty of fun activities designed especially for younger visitors aged 5 and under.
There'll be an interactive reading of You Can't Take an Elephant on A Bus by Patricia Cleveland-Peck on the agenda, as well as cConstruction Packs, high-vis jackets, hard hats, and wooden tools available to borrow so that little ones have everything the need need to 'work' around the museum.
The Science and Industry Museum will be open every day during half term, from Saturday 28 May to Sunday 5 June.
You can book your free tickets here.
Featured Image – Science and Industry Museum