Sport
Andy Cole makes the case for Ivan Toney as a January transfer target for Manchester United
Despite plenty of off-field controversy around the club of late, he suggested Toney's own issues 'shouldn't have an impact on the players'.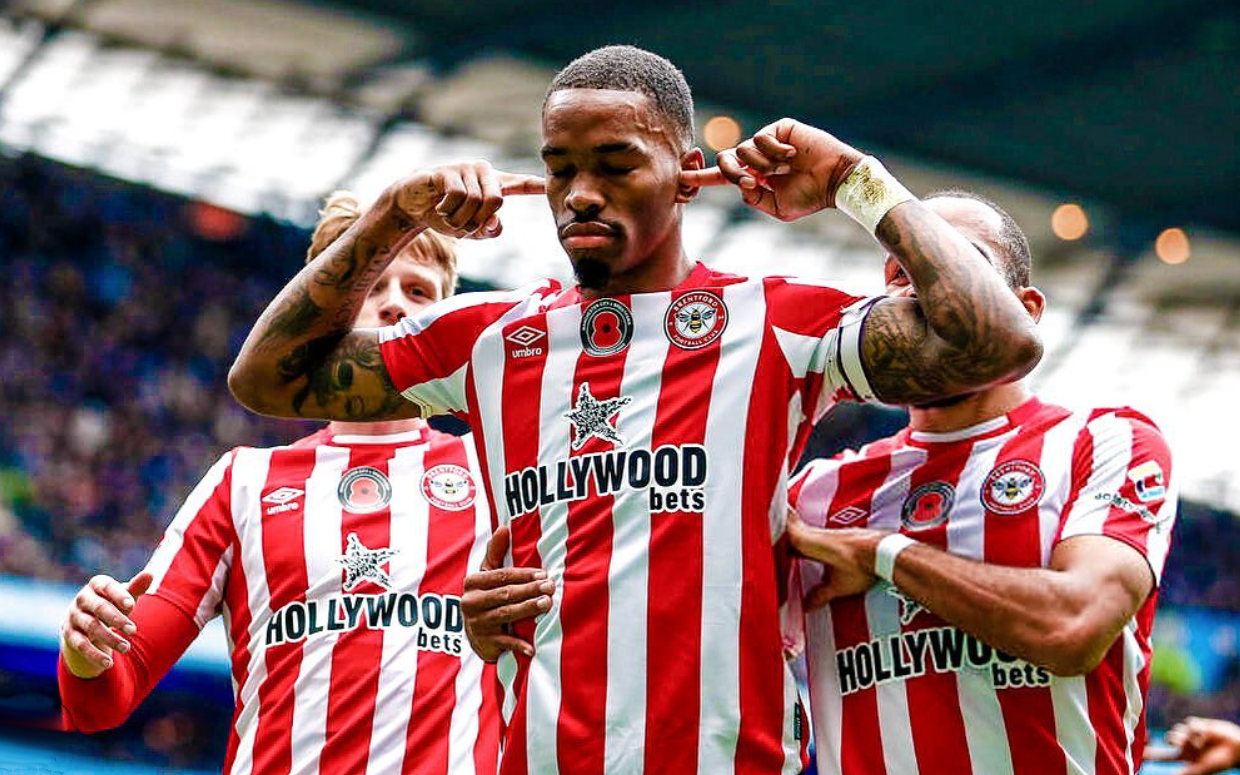 Manchester United legend Andy Cole has suggested that Manchester United should consider making sidelined striker Ivan Toney their next transfer target in the January window as they look to strengthen their side.
The Brentford striker is currently serving an eight-month ban following a total of 232 breaches of FA rules for gambling offences and hasn't played since May but is, nevertheless, still considered one of the best centre-forwards in the Premier League and earned his first England call-up back in March.
Following an Athletic report which claimed an unnamed football agent has now confirmed Toney is "destined" to leave the West London club once he returns to the fold, the former Man United player and prolific number nine has said he believes Toney would be a good addition.
In an interview with Betfred, the 51-year-old said of Toney, "I like him. If Manchester United did move to sign Ivan, then he's only going to make them a little bit better than they find themselves at this exact moment."
The 27-year-old recently opened up on his addiction problem on The Diary of a CEO podcast with Stephen Bartlett and detailed how he plans to come back stronger than ever.
"He's been a key player for Brentford and he's scored plenty of goals for them in the Premier League", says Cole; "if the opportunity came up, then why shouldn't Manchester United consider signing him?"
While he did go on to say that the prospect depends on what the club's recruitment plan is going forward, he insisted that given Toney's experience at the top level now and that he's commonly considered in his 'prime' years now, he could add more goal threat.
Cole even went on to suggest that Toney could form a partnership up top for United, adding, "he could even help Rasmus Højlund come through." Højlund scored his first goal on his Champions League debut for the club in their 4-3 defeat to Bayern Munich.
Although he acknowledged that it might be a step up for the forward, it goes without saying that Erik ten Hag's team are in a difficult period right so far this season, not to mention with absences and injuries piling up, and he also compared the potential challenge to his own move up the football pyramid.
"When I moved from Bristol City to Newcastle, did people believe I could make the step up? I don't think they did, but I was able to. When I moved from Newcastle to Man United, did people believe I could make the step up? I don't think so but I proved that I could, so it's all about giving players the opportunity…"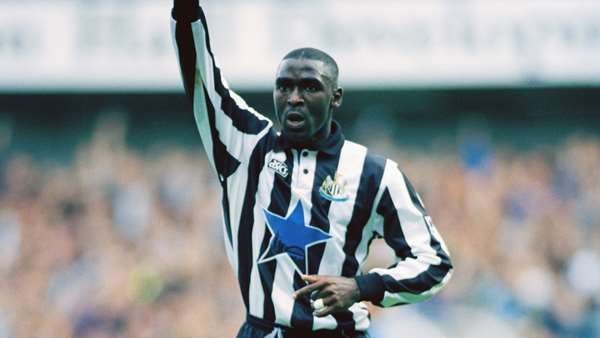 Read more:
"You're never going to know whether they're capable or not until they're given the opportunity to show that they can do it." Cole also argued that regardless of his well-publicised off-field issues with betting, like with United's other ongoing dramas at present, they "shouldn't have an impact on the players".
Citing Brighton's Evan Ferguson as another "really good player" that many clubs will be interested in come January and next summer, he said that the likelihood of him signing him is less favourable, noting that "if [he's] scoring hat-tricks in the Premier League, then he's already worth around £100 million now by that comparison."
In contrast, with Toney's time at Brentford somewhat soured by his struggles with gambling and criticising the club in the past, manager Thomas Frank has already admitted that he could leave "if the price is right" and given his conduct issues, it could be a more affordable one for the likes of United.
When speaking in his tell-all podcast interview back in August, Toney did reveal that he's been a Liverpool fan all his life but that he "like[s] watching Arsenal and how they play and kind of how passionate the fans are".
The Gunners have already been linked with a possible £50 million sweep for his signature but we've seen plenty of targets snapped up by rival clubs already this season. Would you take Ivan Toney at Old Trafford, United fans?
For all the latest news, events and goings on in Greater Manchester, subscribe to The Manc newsletter HERE.
Featured Image — Ivan Toney/Andy Cole (via Instagram)