Sport
Andy Murray pulls off unbelievable Australian Open comeback in record-breaking 4am finish
2 sets down and three break points. He continues to defy all odds.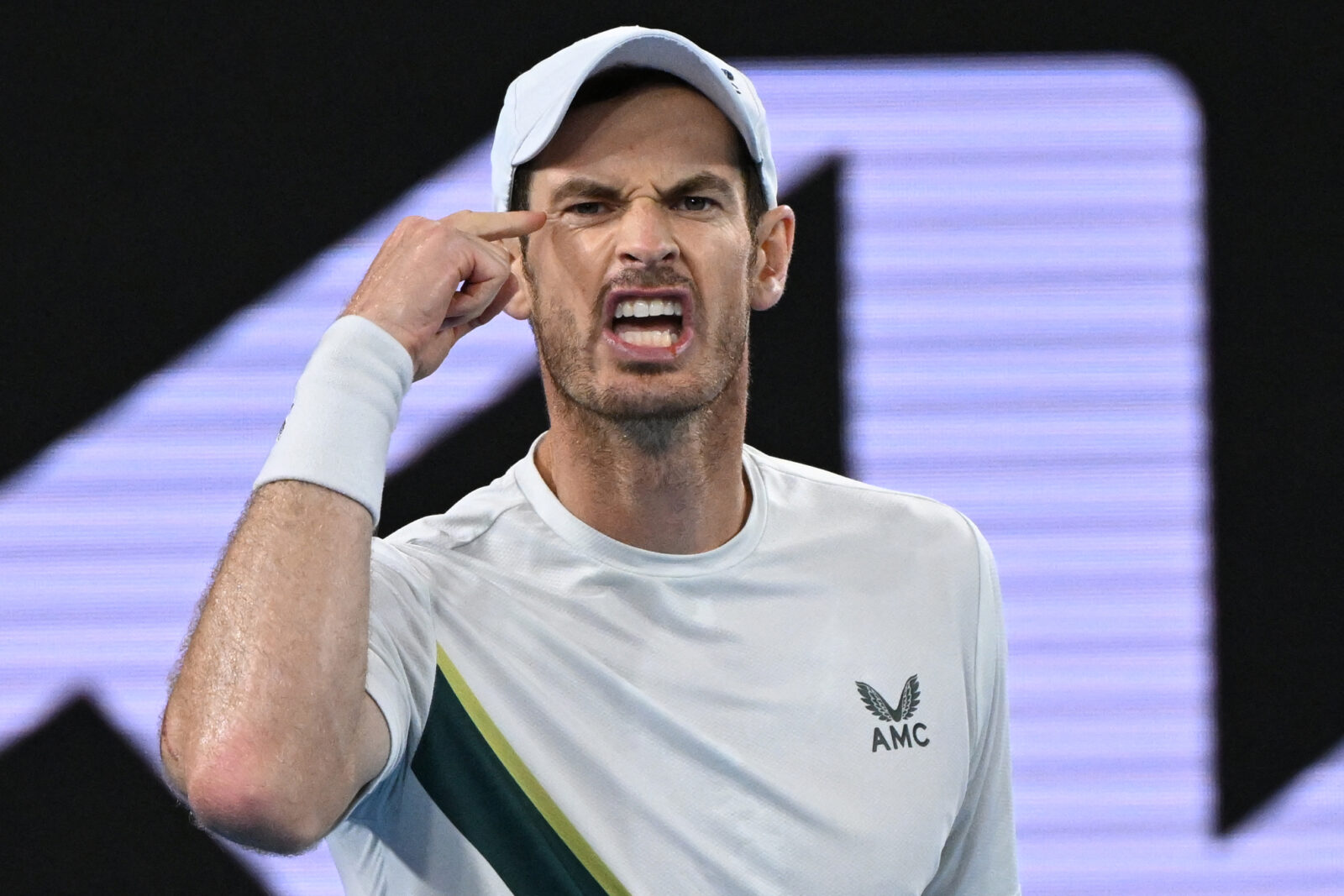 Andy Murray has done the seemingly impossible yet again as he came back from two sets down to beat Thanasi Kokkinakis and progress to the third round of the Australian Open, breaking not one but two records in the process.
After already putting on a fairly herculean display in the opening round of the tournament, playing for nearly five hours, many were worried that he might have emptied the tank early doors. Not so, as he ended up taking this match even further, battling for nearly six whole hours — his longest game ever.
As if that wasn't staggering enough, in addition to playing the third-longest match in tennis history, he also broke the record for the most singles games won from two sets down, surpassing the likes of Roger Federer, Boris Becker and Aaron Krickstein. Madness.
The epic battle lasted for a total of five hours and 45 minutes and he stayed resilient throughout, winning some of the most ridiculous points we've ever seen from him. The Scot really is super-human at times.
Despite Kokkinakis making a staggering start and looking like he was going to cruise to victory, the 35-year-old somehow managed to keep a foothold in the tie.
The Aussie native pushed the former world number one to the very brink and played more than his part in several relentless rallies, with each player showcasing some serious accuracy when it came to playing down the line and well-placed drop shots, but Murray still made sure to capitalise on every little slip-up.
The five-time Australian Open runner-up went on to win the match 4-6 6-7 (4-7) 7-6 (7-5) 6-3 7-5, with the final point being played at 4:05am.
Here's how he did it:
Although he was obviously relieved to still be in the fight after hours of breath-taking tennis, he did also show his usual emotions while out on the court.
Undoubtedly the most warranted moment of frustration was when he asked the officials if he could go to the toilet after he had been already been playing for several hours and was told he was not allowed.
Speaking to the umpire during the break, he said: "I respect the rules [but] it's so disrespectful that the tournament has us out here until 3, 4 o'clock in the f***ing morning and we're not allowed to go and take a piss. It's a joke… it's disrespectful to you, to the ball children, to the players — ridiculous".
I mean, you'd be fuming, wouldn't you?
Read more:
Nevertheless, not only did he make it to the end but he managed to notch another win on what has been a long and winding road to a comeback we all hope ends with another Grand Slam title — if not in Australia then sometime soon.
It's worth reminding that there aren't many players who would keep going after so many setbacks and a metal hip following two major joint 'resurfacing' surgeries, let alone still be joking at the end of the day.
All that being said, overcoming injuries, countless impressive points and two record-breaking achievements aside, this was our favourite moment of the entire ordeal.
Never change, Andy.
With both Emma Raducanu and Cameron Norrie now out of the competition, Murray remains the only Brit left with a shot at a title.
He couldn't, could he?…
You can watch the full highlights of Andy Murray vs Thanasi Kokkinakis down below:
For all the latest news, events and goings on in Greater Manchester, subscribe to The Manc newsletter HERE.
Featured Image — Australian Open/Eurosport (via Twitter)