Sport
David Haye gets absolutely shredded as he drops to 10% body fat
He looks like he could step back in the ring tomorrow.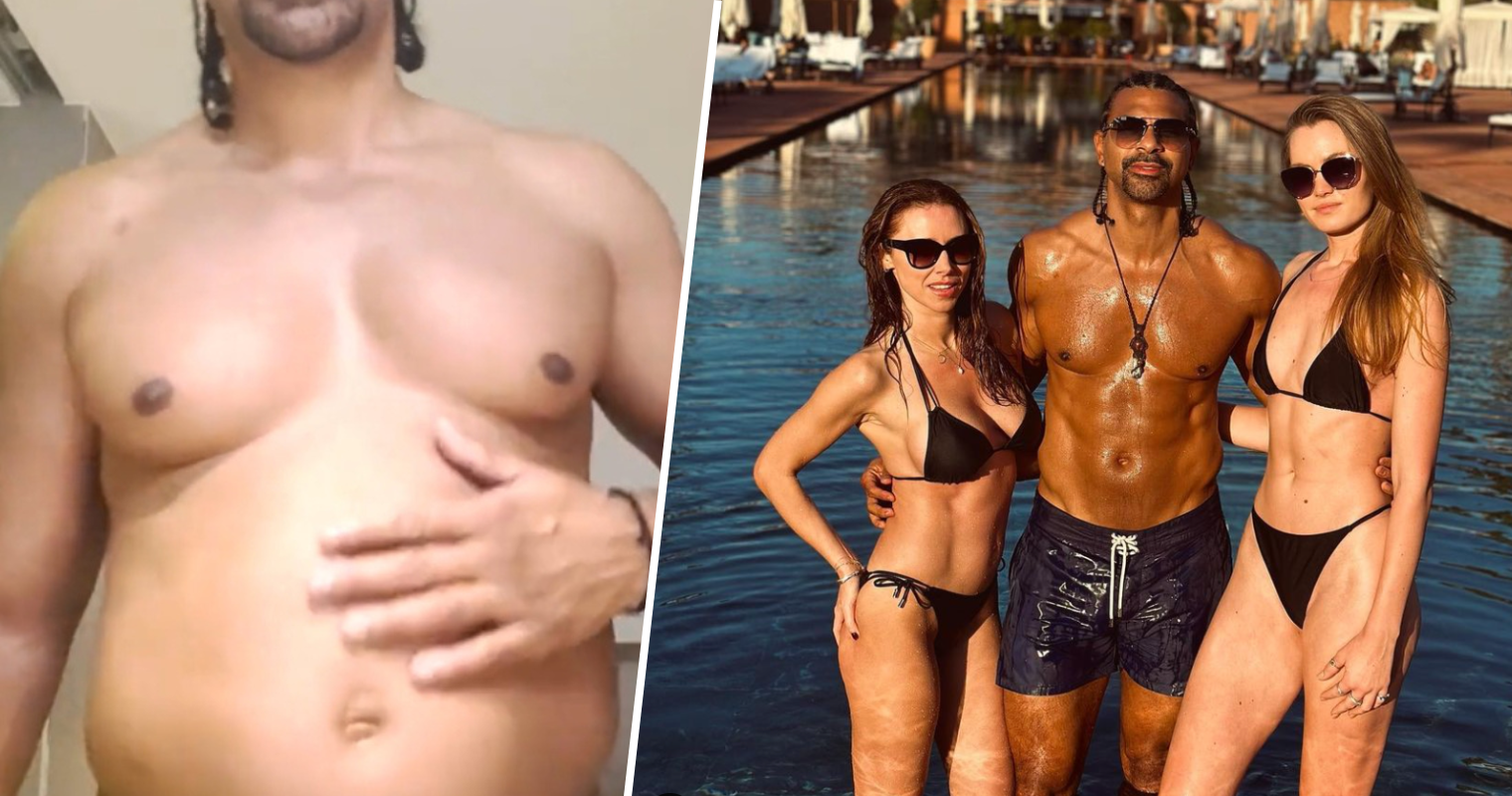 Ex-British fighter David Haye has been getting back in shape post-retirement and is looking absolutely shredded after dropping some serious weight.
The former boxer and unified cruiserweight world champion put down his gloves back in 2018 after losing to Tony Bellew in their blockbuster rematch and despite returning for a successful comeback fight against Joe Fournier in 2021, it seems like his fighting days are finally behind him.
With that in mind, the once-leading British heavyweight has been doing what most other sports personalities do after they call it quits: relaxing and enjoying all the food and drink they've denied themselves for most of their careers.
However, after cultivating a bit of a belly in with his time off, the 42-year-old decided to whip himself back into shape, setting himself the challenge of getting himself back down to 10% body fat for 2023.
Showing his before photo on 7 November alongside images of his typical physique before tacking on the mass, the goal was to shed 12.5% body fat by the New Year.
Moreover, he encouraged his followers to join him on his fitness journey by going to his website and setting their own fitness/weight loss challenges.
While he may have just missed his 1 January target, he still managed to get it done in only nine weeks — quite the achievement.
Here's the result:
From 22.5% body fat to just 10 in a couple of months. Impressive stuff.
As he explains in the caption, he managed his rate of roughly 1.5% fat loss per week by "lowering carbs to between 30g-50g daily, very light training (2-4 times a week), intermittent fasting, nutrient loading" and, obviously, lots of water.
No stranger to keeping fit and making the weight before a bout, Haye said it wasn't hard, "it just took a little discipline and structure with times and volumes of food tracked."
Read more:
He went on to thank his "amazing 'Accountability Team' who crunched the numbers/calories keeping [him] updated on everything from nutrition, training, sleep, etc."
From here on out, the plan is to keep building lean muscle, as well as "assisting people who want to make a change to their health and wellness, putting a sustainable customised structure in place, to guide them all the way through, until their health goals are met, and beyond."
Haye, we'll cheers (a healthy glass of water, of course) to that — well in, Dave.
For all the latest news, events and goings on in Greater Manchester, subscribe to The Manc newsletter HERE.
Featured Image — Manchester City