Sport
Arsenal fan calls Manchester City the 'most boring team to ever win the Premier League'
Sure this will go down well...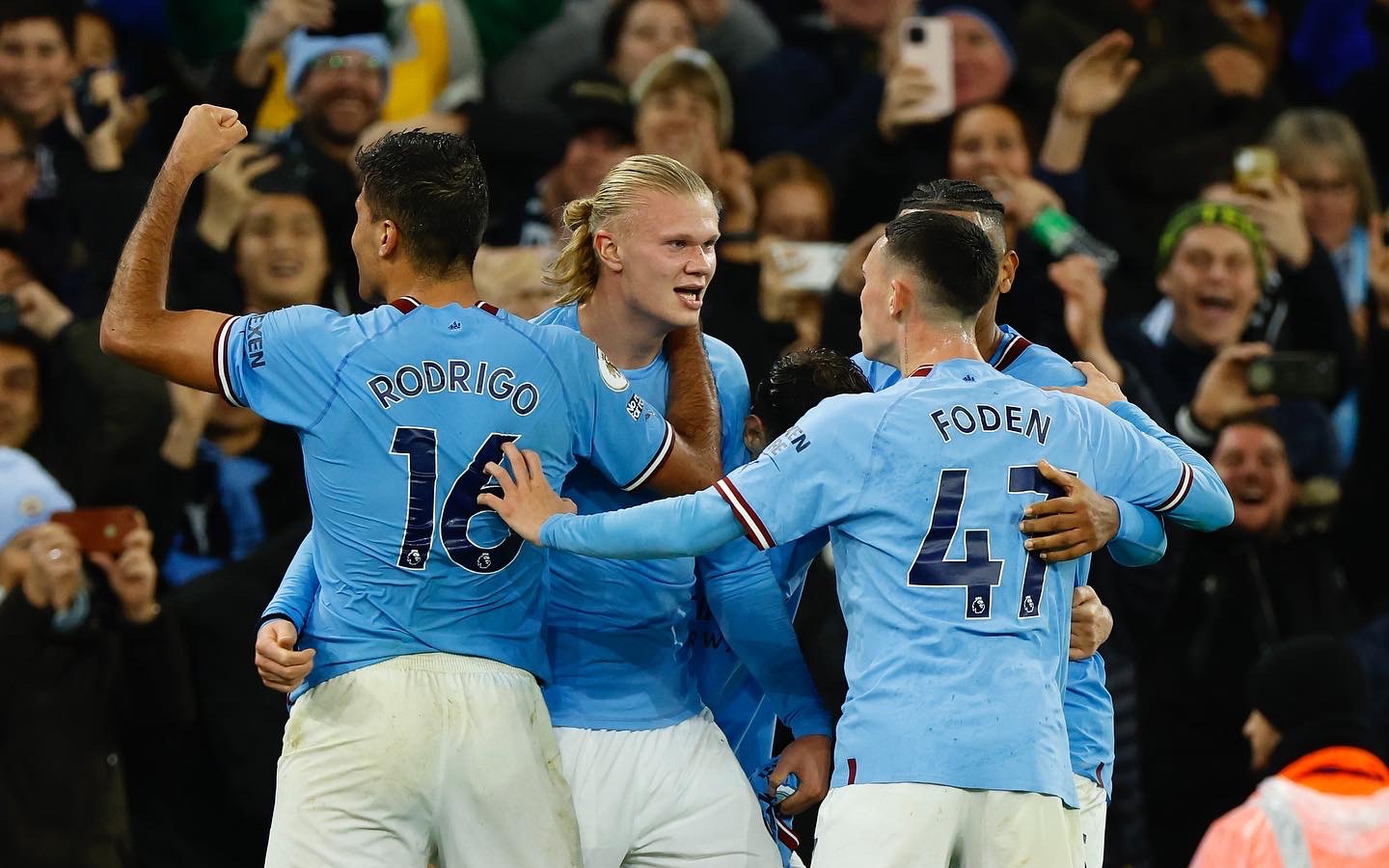 Football fans are known for their ever-reasonable and perfectly measured opinions, the benchmark for impartiality and good sense. Never a daft word said.
We're joking of course. The beautiful game and the team you choose to support often clouds sound judgement and sometimes we get carried away. That's certainly the excuse we're going to allow this Arsenal fan who made some rather outlandish comments on talkSPORT this week.
Gunner Luke called into Jamie O'Hara and Jason Cundy's 'The Sports Bar' segment on the popular radio station on Tuesday and decided to take aim at current English champions Manchester City.
Arsenal being top of the league and enjoying some great football certainly would have played into his rant but Luke will have no doubt amused listeners by branding City "the most boring team to ever win the Premier League".
Luke when on to argue that since 2012 and the Aguero moment "when they won it under Mancini, before Sir Alex Ferguson had left, we were invested in that, there was a story about that", but that now "even City fans aren't interested in it". Sure a fair few Blues would beg to differ.
Despite admitting that Pep Guardiola's team plays "very good football", he doubled down by insisting that even when Pep was managing Barcelona, his tiki-taka style was a "great watch" but had and still has "no passion behind it".
While presenter Cundy initially responded by saying "I kind of know what you mean", he went on to level that most teams end up playing a low block against the possession-heavy side, meaning they often spend periods of the game passing back and forth around the edge of the box.
Still, it seems rather interesting that this particular Arsenal fan finds Pep's football so boring when his team's current manager in Mikel Arteta was schooled in the same philosophy and is clearly trying to replicate a similar approach at the north London club
Read more:
We're going to assume being top of the league (for now) has gone to this Arsenal fan's head but even from an objective standpoint, a team playing some of the most attractive football in the world and winning trophy after trophy isn't exactly what we'd describe as 'boring'.
It might be painful for United fans but it's pretty hard to pretend they're anything other than very good at football.
What do you reckon?
For all the latest news, events and goings on in Greater Manchester, subscribe to The Manc newsletter HERE.
Featured Image — talkSPORT