Sport
Manchester City miss out on the 2023 Community Shield on penalties despite youngster Cole Palmer's wondergoal
The superb strike just wasn't enough to get them across the line.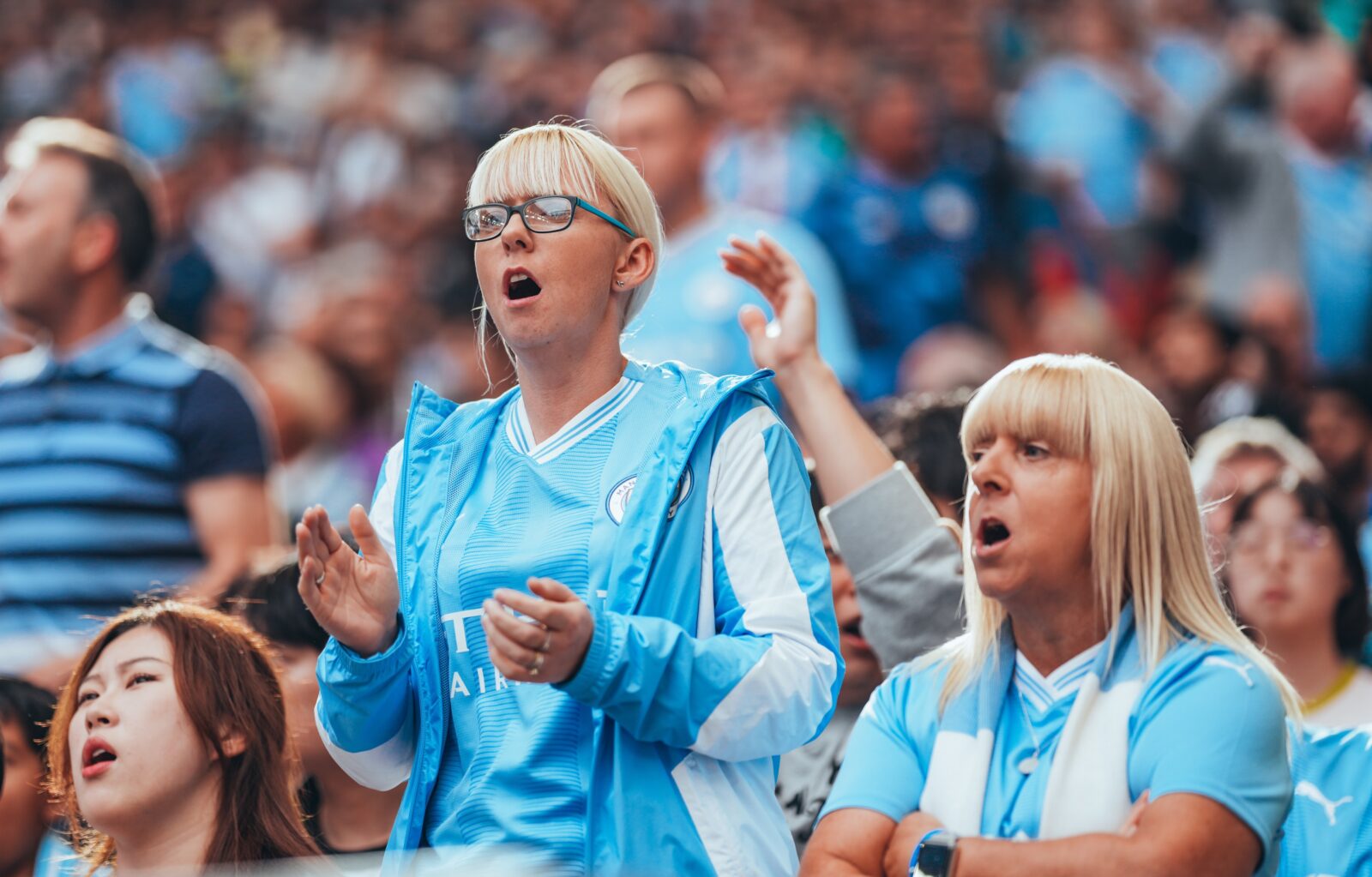 Manchester City have just narrowly missed out on the 2023 Community Shield after losing 4-1 to last season's title rivals, Arsenal.
Pep Guardiola's men had the chance to start this year's campaign how they ended the last one: with a shiny piece of silverware that would have been their fourth in 2023. However, a very late equaliser from Leandro Trossard in the 11th minute of stoppage time ultimately saw the game go to pens.
The treble-winners went nearly 80 minutes without scoring in the tightly-contested charity shield match against the side, who also came runners-up in the Premier League — the Gunners selected as the default opponent given the fact that Man City also won the 2022/23 FA Cup.
However, the deadlock was finally broken in the 77th minute when youngster Cole Palmer buried an absolutely wonderful long-range finish to put the Blues ahead. Regardless of the result, what a moment this was for the burgeoning City star.
Palmer, still just 21, helped England's Young Lions go on to win the Under 21s Euros back in July and had been gradually earning more and more minutes in Pep Guardiola's first team last season. With finishes like this, it's no wonder.
While many might have rightly expected the likes of Erling Haaland to create the match-winning moment, his performance was much like last year's Community Shield match against Liverpool where he just couldn't quite leave his mark. Instead, it was left up to the academy prospect to produce the goods.
Unfortunately for City, the Wythenshawe-born winger and attacking midfielder's goal wasn't enough to get them over the line as the deflected effort from Trossard trickled into the back of the net sent the game straight to a penalty shootout
Agonising stuff for the Blues.
Read more:
Arsenal's Fabio Viera was entrusted with the final penalty after both Kevin de Bruyne and the Champions League final match-winner Rodri failed to score theirs, seeing Pep's former protege Mikel Arteta get on over on his mentor ahead of the new season kicking off on Friday, 11 August.
So, whether you would have been bold enough to count it or not, City will have to settle for remaining treble-winners for now. We're sure they'll get over it…
At the end of the day, we all know how it works: the Community Shield is only another trophy in the cabinet if you win it and just a 'glorified pre-season friendly' if you don't — we still have no doubt Manchester City are pretty everyone's favourites to win the league again in May.
You can watch the highlights of this year's FA charity shield down below:
Featured Image — Emirates FA Cup/Arsenal/Man City (via Twitter)