Sport
Stockport County and Runaway Brewery announce comical new beer inspired by manager's famous catchphrase
From Christmas dinners in a cup to naming beers after their manager, these lot are good at their marketing, aren't they?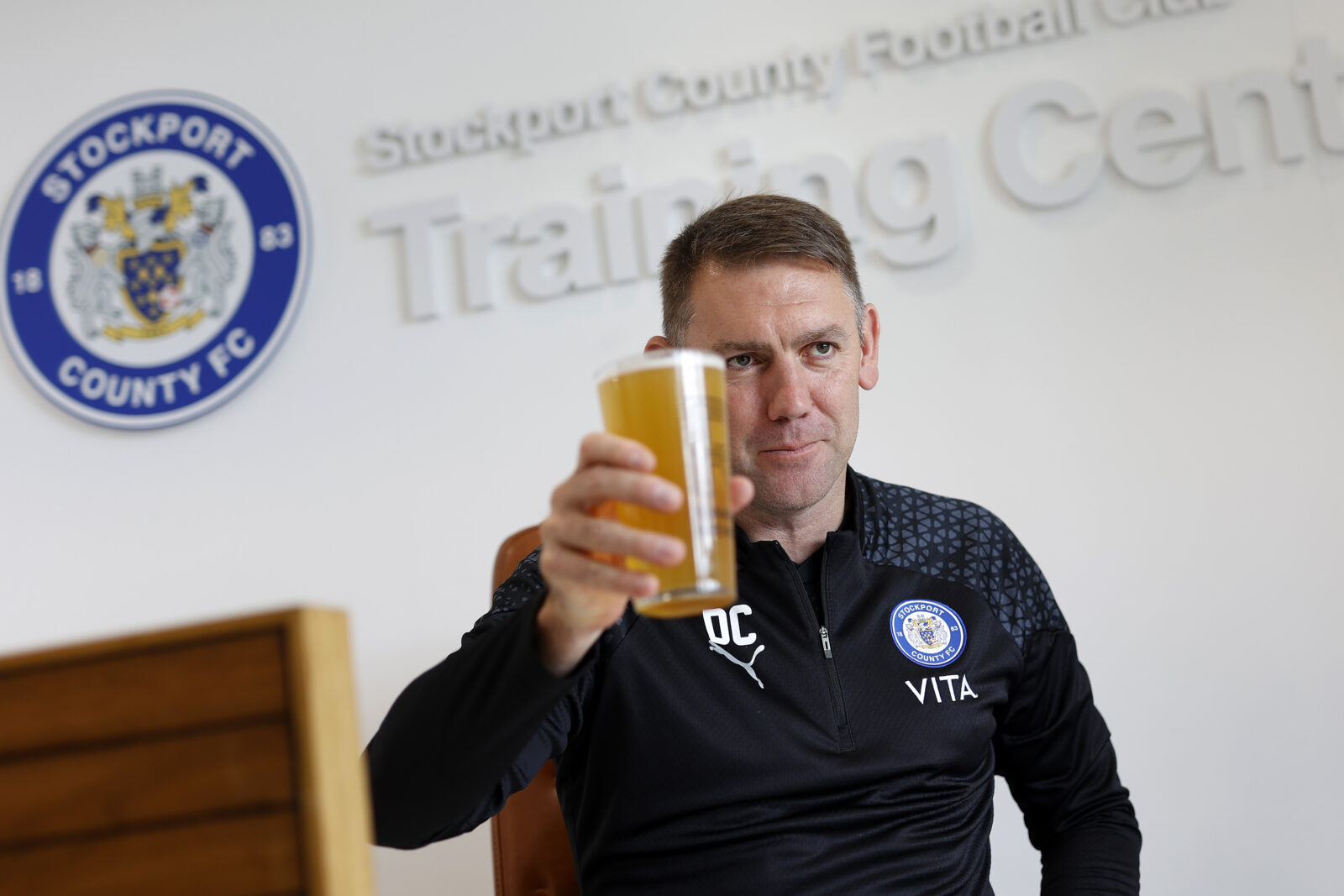 In an amusing bit of PR, Stockport County and Runaway Brewery have collaborated to come up with a brand-new beer to sell at Edgeley Park ahead of the new season.
Teaming up with the local Stopfordian brewing company based just down the road from County's home ground, the club have created a tasty new pale ale inspired by their promotion-winning manager, Dave Challinor, and his now-famous post-match catchphrase.
Challinor, 47, is known not only for his honest and very matter-of-fact approach to post-match press conferences but also for ending virtually every single interview by saying, "Cheers, thank you".
Having become a bit of a running joke amongst the staff, the players and the fan base, the club decided to lean into the gag and as they were looking for a name to give their beer, it turned out the answer was staring them in them right in the face. Introducing the 'Cheers, Thank You' pale ale:
The Stockport County manager might have been hoping to have his name next to a trophy this season, but we'd hazard a guess he wasn't expecting to have inspired a beer.
It's not the first time they've had some fun with this particular pun, either: the club previously sold a limited edition run of Dave Challinor-inspired 'Cheers, Thank You' mugs not long ago too.
Now, though, the Chester-born coach's signature sign-off phrase has given its name to the new 4% pale which is said to offer "citrus notes with a clean and refreshing bitterness, delivering a modern, hoppy beer, perfect for a Saturday afternoon." Can't lie, sounds glorious.
Being sold exclusively at the stadium on matchdays and joining the likes of Great North Pie Co. at the not long opened County Courtyard, the 'Cheers, Thank You' pale ale with be available all season long starting from the Hatter's opening League Two game against Gillingham this Saturday 5 August.
Read more:
Speaking on the collaboration, Mark Welsby, Head Brewer at Runaway, said: "The club sits at the heart of the town in every sense, so we jumped at the chance to collaborate on this speciality beer.
"County fans create an amazing atmosphere out of the Cheadle End, which we can often hear down at the brewery. We're both proud and excited to know our beer 'Cheers, thank you' will be a part of the fans' match day experience".
As for the club's chief exec Jonny Vaughan, he said that "partnering with Runaway further enhances our commitment to supporting local businesses and we are excited for fans to try the beer in our first match of the season against Gillingham."
But it isn't just beer and pies they'll be serving along Hardcastle Road, the County Courtyard is promising a rotating menu of the very best street food in the world. We're still thinking about that PCD (portable Christmas dinner — obviously)…
For all the latest news, events and goings on in Greater Manchester, subscribe to The Manc newsletter HERE.
Featured Image — Stockport County/Runaway Brewery