Sport
Fan creates petition to ban Erling Haaland from Association Football because 'it's just not fair'
I mean, we're laughing but it genuinely doesn't feel fair at times, does it?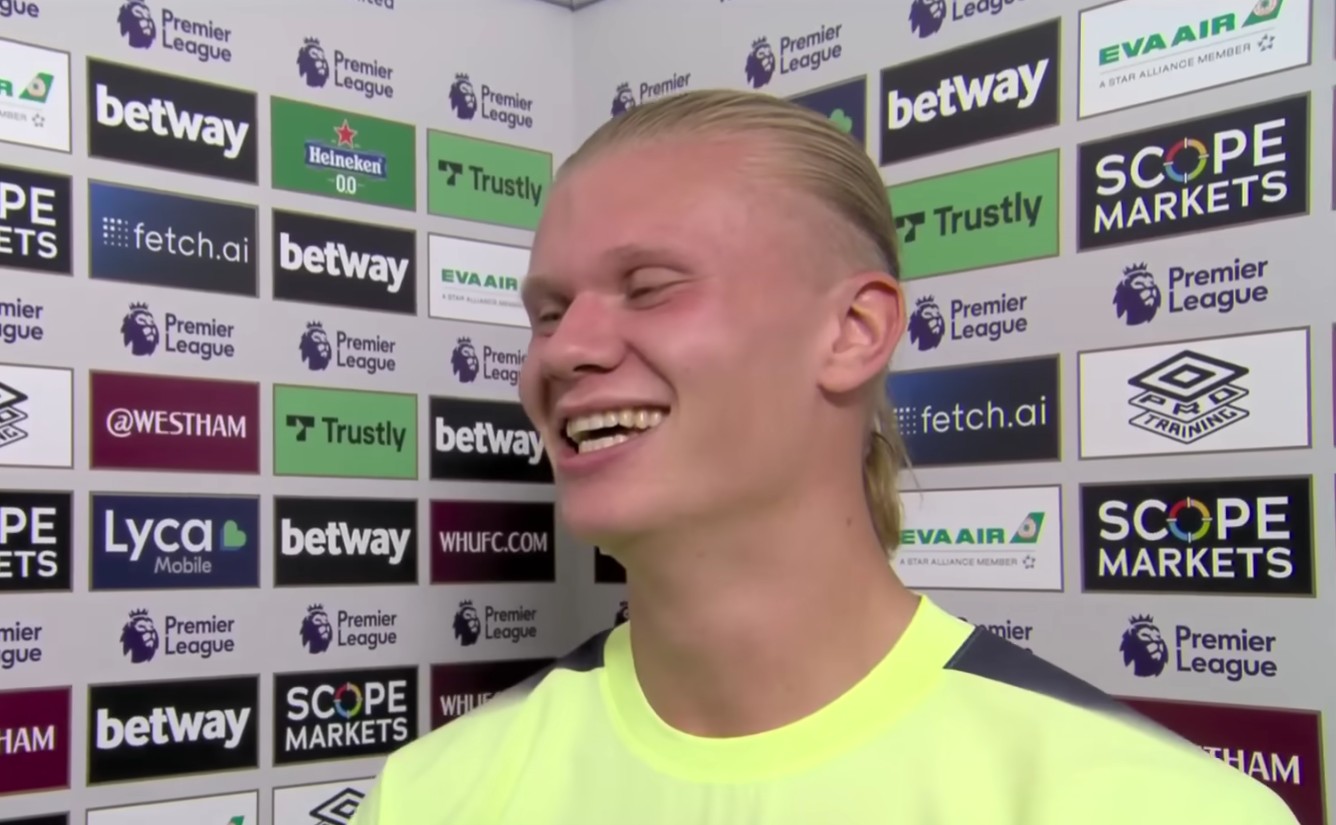 A football fan has simply had enough and has started a petition to ban Erling Haaland from playing Association Football because, and we quote, "it's just not fair".
The Change.org petition was filed by none other than user 'Ten Hag's Reds!'. I'm sure he's approached this without any bias whatsoever.
Despite being created as a joke – one that did make us exhale through the nose, we'll admit – dozens of people have actually signed it. Well, over 50 to be more precise, but still.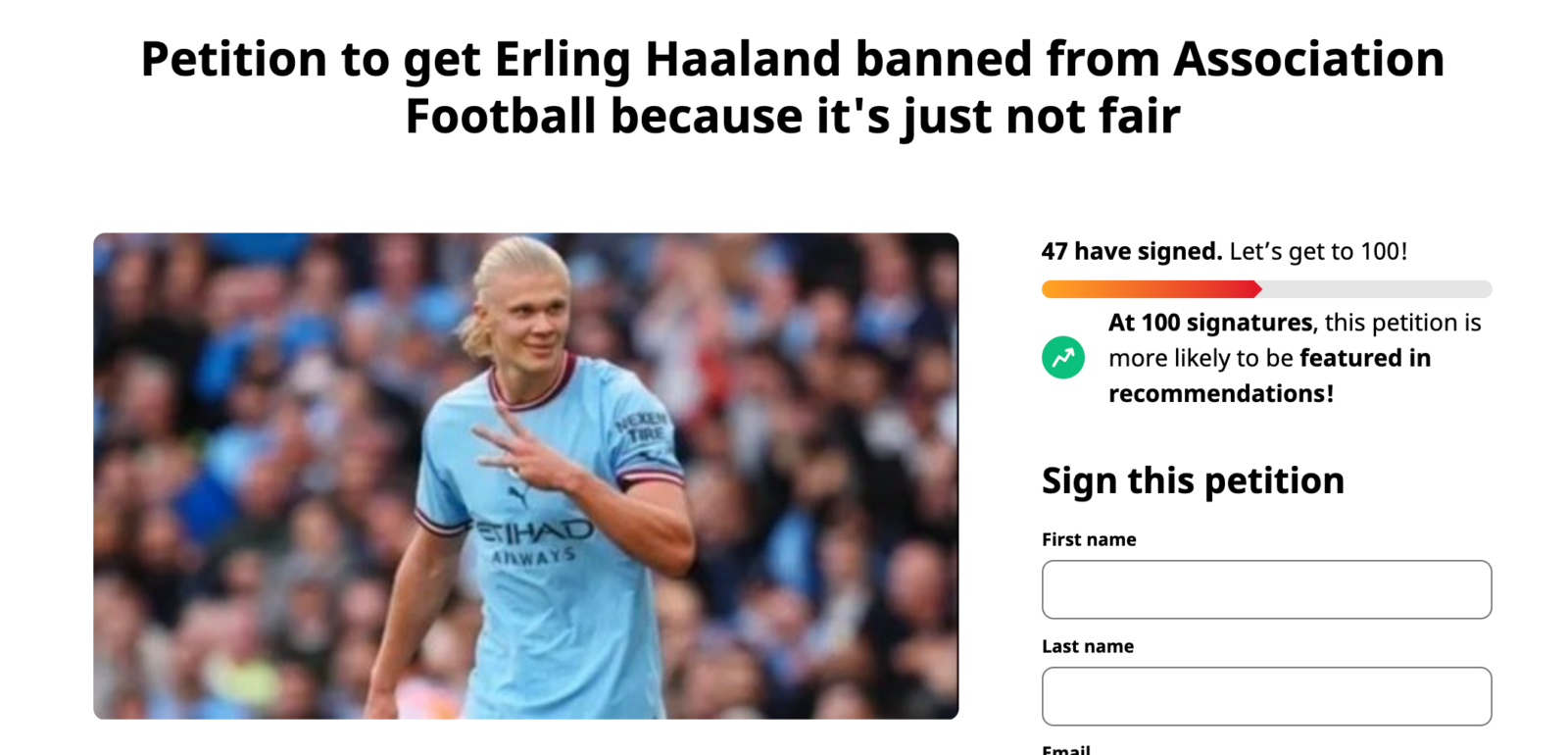 However, the best part is the campaigner's description which just about sums up everyone that isn't a Manchester City fan's feelings towards this absolute freak of nature right now.
The petition reads: "It's just simply not fair. We can make a change. Now is the time for us people to act. This robot should not be allowed to carry on in our country."
As it turns out, there have been multiple such memes flying around social media with several appearing as though there were official petitions filed through the government website.
To the best of our knowledge, this is the only one that someone has actually taken the time to make for real and, even more amusingly, people have taken the time to sign it.
For anyone that isn't a blue or Norwegian, though, we get it; it has been genuinely frightening to see how incredible he has been already. He hasn't just hit the ground running, he's at an Olympic-level sprint.
The numbers are looking ridiculous.
Oh and in case you hadn't heard, he scored another two in City's 5-0 win against Copenhagen in the Champions League on Wednesday night. That's five goals in three European games alone.
Read more:
City play Southampton next in the Premier League on Saturday, a team who have been beaten 9-0 on two different occasions in the past – one of which was against Manchester United.
Imagine what Haaland in this City team could do to them.
On an unrelated note, we best be going, we've got some important stuff that needs signing…
For all the latest news, events and goings on in Greater Manchester, subscribe to The Manc newsletter HERE.
Featured Image — Sky Sports (via YouTube)