Sport
Frank Warren defends Tyson Fury as 'haters' grow following Oleksandr Usyk fight collapse
The promoter suggested that he's just as sick of the palaver as we are.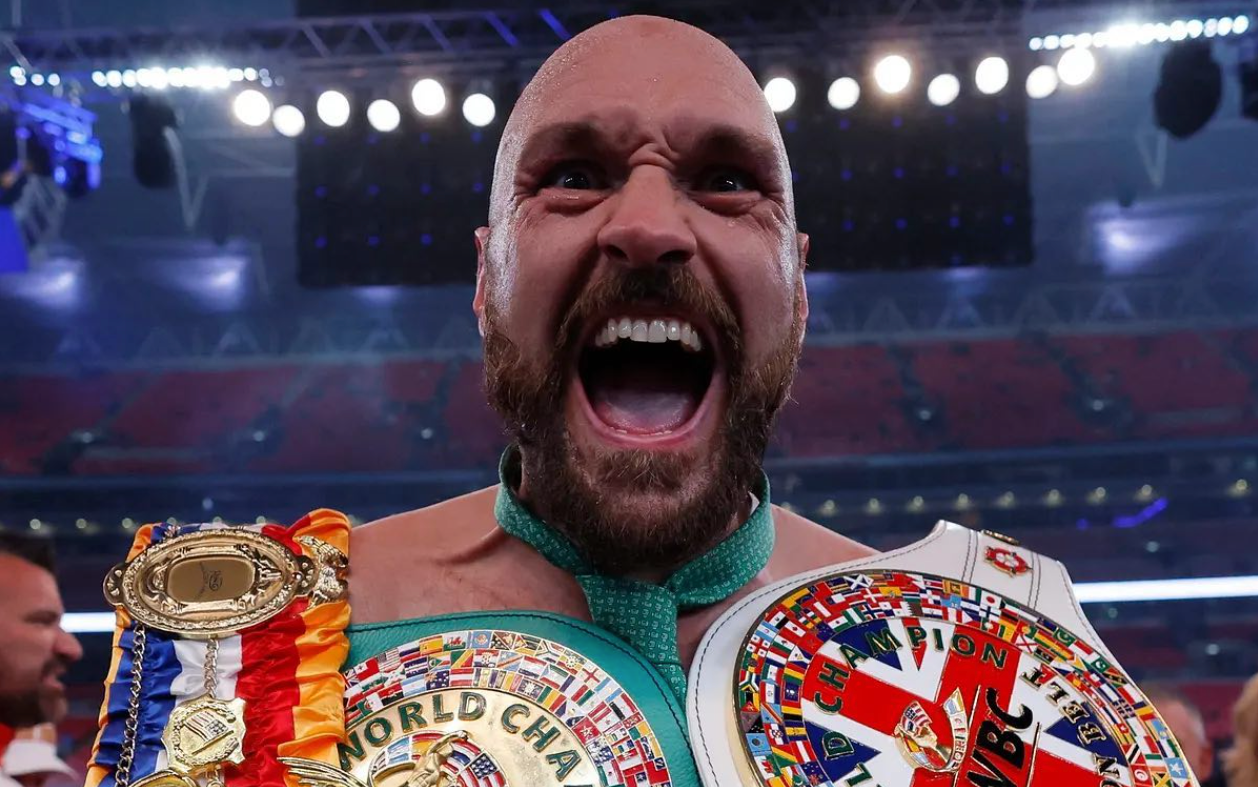 Boxing promoter Frank Warren has come to the defence of Tyson Fury as he and his team have been criticised by frustrated fight fans over the ongoing Oleksandr Usyk saga.
The highly-anticipated bout, which would have seen a undisputed heavyweight champion crowned for the first time since 1999, was called off just over a month out from its scheduled date at the end of this month (29 April) following a dispute over some of the particulars in the contract.
Moreover, after a controversial clip of Fury explaining that he'll "never fight" Usyk resurfaced online, along with various other 'offensive' and 'unpalatable' comments throughout negotiations, the Ukrainian's camp has stated that the Furys have "disrespected the fans" and it looks like many of them agree.
Fatigued with the typical and tiresome back and forth the sport seems to be continually throwing up, many fans are now calling out Fury for 'wasting their time' and effectively exploding the fight from within. However, his promoter Frank Warren believes their criticism is misplaced.
Speaking to Simon Jordan on talkSPORT's boxing show, Warren clarified that despite mixed information from both sides, it was Fury's camp that requested a rematch clause be inserted into the agreement to not only give Usyk multiple chances, but to increase the payday on both sides.
He also detailed how Usyk and co. stipulated that they wanted a 70/30 split of the purse from the rematch as well, i.e. the reverse of the original deal for the first fight — one of several reasons why discussions apparently broke down.
Moreover, the head of Queensberry Promotions said that another aspect that has complicated the fight is social media, insisting that "if it'd been left to people to do it in a grown-up way, there wouldn't have been a problem".
Admitting that even Tyson hasn't helped in that respect, especially when it came to putting out seemingly arbitrary deadlines regarding the Antony Joshua fight as well — one which also collapsed in a similarly drawn out fashion — he argued that both boxers have ended up drumming up a stance and sticking with it.
Read more:
Warren went on to say that despite a "few Tyson Fury haters" popping up of late, the Gypsy King "has never ducked anybody" and has fought plenty of his own 'underdog' fights in his time, including his bout against Wladimir Klitschko when he earned just £1 million as the mandatory challenger.
The 71-year-old insisted that people shouldn't "criticise Tyson Fury [because] he's had three fights in the [United] States against [Deontay] Wilder, great fights. One was probably the best round of the last ten years – that last round of the first fight.
"The second fight was a phenomenal performance, and the third fight was the best heavyweight fight I've seen live in my time in boxing", he said, adding that it was Usyk that pulled out and had flown out to Turkey despite claiming to be in Kyiv.
It's unlikely we'll ever get the full truth from either side but, regardless, Warren reiterated that Usyk will now have to fight a mandatory bout against Daniel Dubois before he can get the opportunity to challenge Fury again. You can watch his interview with talkSPORT in full down below:
For all the latest news, events and goings on in Greater Manchester, subscribe to The Manc newsletter HERE.
Featured Image — Tyson Fury (via Instagram)/Wikimedia Commons/Oleksandr Usyk