Sport
Tyson Fury vs Oleksandr Usyk called off after dispute over 'critical' fight terms
Fight night at Wembley will have to wait.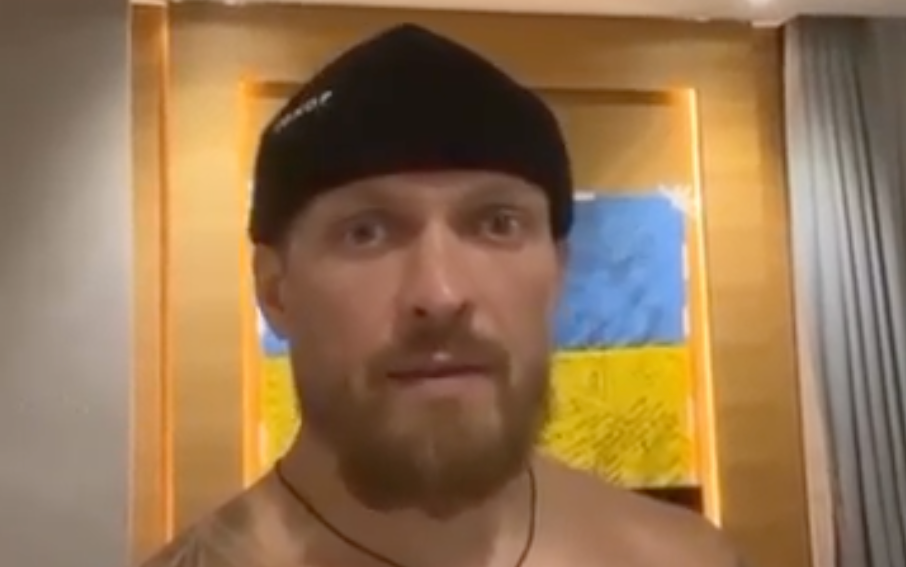 The much-speculated fight between Tyson Fury and Oleksandr Usyk has reportedly been called off, according to the Ukrainian boxer's manager, Egis Klimas.
As per SNAC and Ring magazine writer Steve Kim, who had a phone call with Klimas on Tuesday, the fight scheduled for 29 April this year has now been postponed indefinitely, adding that Usyk and his team must "pursue their mandatory obligations" first, i.e. the fight against challenger Daniel Dubois.
Fight fans will be frustrated as the fighters were said to have been given a 10 March deadline to reach an agreement over the bout — with Fury offering a 70/30 split — however, it appears that only a 'tentative agreement' was ever reached and the WBA now expect Usyk to fight dubois before the WBC champion.
Kim went on to quote Klimas as having insisted that "no matter how much Usyk compromised, he was pushed for more" from Fury's camp ahead of the final deadline on April 1, stating "enough is enough" and that they are now eyeing up a return in June/July. This does all feel like a bit of an early April Fool's.
These claims have since been backed up by ESPN's Mike Coppinger, who explained that the final Fury vs Usyk talks ultaimtely collapsed because they "couldn't agree on other material terms critical to the deal beyond the purse split".
While it is unclear as to the exact terms being argued over, Usyk informed his follwers earlier this month that he agreed to the inital 70/30 split on the one proviso that he donate £1 million to the Ukraine relief fund along with 1% of his total winnings, dubbing Fury a "greedy belly" in a video message.
The 36-year-old also dispute Fury's claims that his camp asked for a rematch clause, insisting that the suggestions came from the home team. Either way, it meant that the fight at Wembley on 29 April would have likely been the first in what would have gone on to be a trilogy fight.
Nevertheless, despite being 'agreed' as early as December 2022, many feel the pair have played boxing fans, with the likes of Dana White criticising the fight and the sport in general, stating: "that is boxing… the big fights that should happen never happen and when they do it's always [too] late".
Read more:
The proposed four-belt clash would see Usyk put all three of his his IBF, WBO and WBA titles on the line to try and claim Fury's WBC belt to crown an undisputed heavyweight champion for the first time in the divsion since Lennox Lewis from 1999 to 2000.
Although the Fury vs Usyk will likely go ahead at some point, the entire situation does bear a striking resemblance to the Manc boxer's previous fight palava with Anthony Joshua, where the deadline for the fight was delayed so long that not only did the interest expire but so did the window of opportunity.
Here's hoping they dont wait as long to sort this one out.
For all the latest news, events and goings on in Greater Manchester, subscribe to The Manc newsletter HERE.
Featured Image —