Sport
Fury vs Joshua looks like it's off — again
They're on and off more than Ross and Rachel, these two.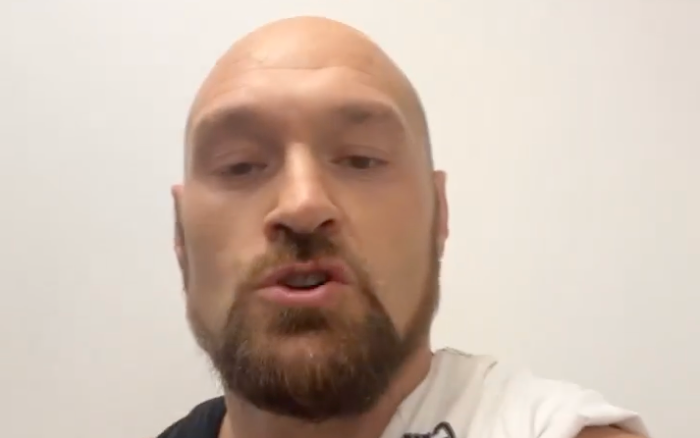 In the latest twist that virtually everyone saw coming, the Tyson Fury vs Anthony Joshua fight looks like it has been called off yet again. Is anyone even still bothered at this point?
Fury broke the news via Instagram on Monday evening, revealing that he had not received a signed contract from Joshua before his self-imposed 5pm deadline and that the long-awaited all match-up is now off the table.
While it looked like the two had finally reached an accord for a fight on 3 December earlier this month, with both of the boxer's promoters confirming that a contract had been drawn up, Fury said fight fans can now "forget about it".
The Gypsy King declared it's "officially over for Joshua" and, in typically idiosyncratic fashion, that "he's now out in the cold with the wolfpack". He never fails to come up with a sound bite.
The 34-year-old from Wythenshawe went on to label his 32-year-old would-be opponent an "idiot, coward, s***house, bodybuilder", adding that he knew "he didn't have the minerals" to take on the fight.
His comments echoed an earlier sentiment he shared with both AJ and Oleksandr Usyk last week when he called both of them "s***houses" and "s***bags".
Read more:
Joshua's last two fights came against the Usyk, in which he lost both the first bout and the rematch, going viral with a rather bizarre speech in the immediate aftermath.
As well as questioning how the Ukrainian could have beaten him when he's "not strong", he references everything from the Russian invasion to his weight and time in prison.
As for Usyk, he is the only real opponent Fury is likely to face and the pair have been open about arranging a fight, despite both having made it quite clear that they hope to retire in the new future.