Sport
Gabriel Jesus: 'I chose to leave Man City after Pep Guardiola made me cry'
It seems Pep and Jesus had somewhat of a difficult relationship.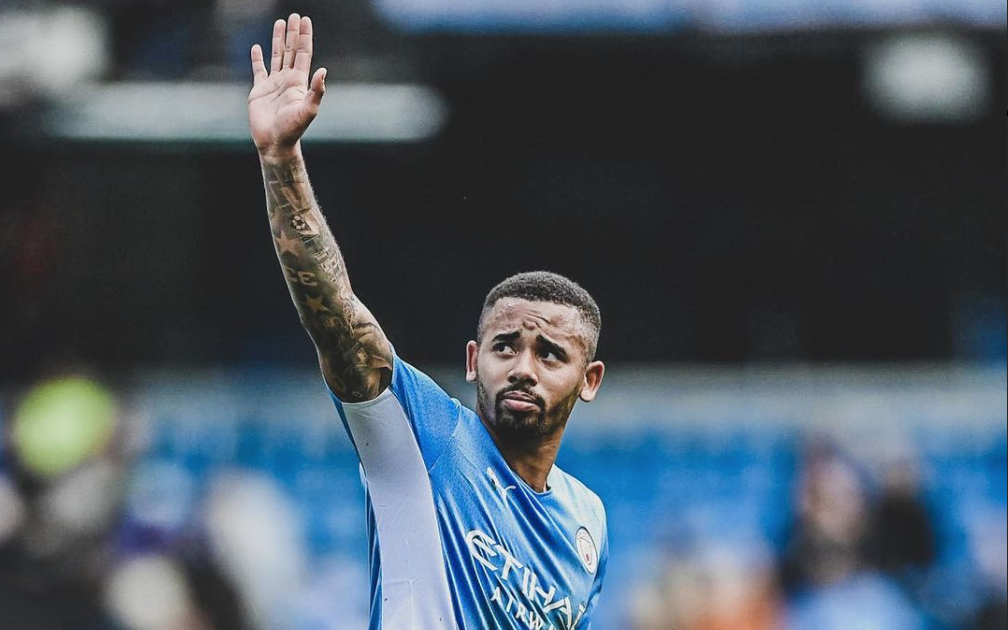 Gabriel Jesus has revealed not just the reason but the very moment he decided to leave Manchester City following a difficult decision by his manager, Pep Guardiola, which made him cry.
The Brazilian striker joined Man City back in January 2017 and was expected to become Sergio Aguero's successor for the long term, but after being somewhat of a rotation player for a number of seasons and being threatened with the imminent arrival of Erling Haaland, Jesus decided to call it a day.
Although many might have naturally assumed that Haaland's transfer in June last year simply rendered him surplus to requirements, especially with prolific youngster Julian Alvarez waiting in the wings as well, the 26-year-old, his desire to leave apparently dates back to November 2021.
Speaking on The Denilson Show podcast, Jesus detailed how he was left out of the starting lineup for a crucial home game against PSG in the Champions League and even though City were in need of a man up front, he chose to play defender/utility midfielder Oleksandr Zinchenko "as a false nine".
Describing the decision by Guardiola as a "crazy thing", the Arsenal number nine went on to explain how "the day before, [Pep] didn't even use [Zinchenko] in training" and naturally assumed that he would be playing as striker with Aguero having already left and there being no other real attacking options.
Nevertheless, "two hours before the game" and before the team had their pre-match meal, the striker was told he wouldn't be starting and says he "didn't even eat" after hearing the news.
"I went straight to the room, crying", he said; "I called my mother to talk: 'I want to leave.' I'm going home, because he put [Zinchenko] on, and he didn't put me on. He put a left-back there. I went crazy."
Despite eventually coming on in the second half to replace the Ukrainian and not only set up the equaliser but score the late winner, he said that even after the game Zinchenko — who has since also left the club for the same destination — joked with him and admitted, "That day I felt bad for you".
Read more:
Even after being subbed on and having a game-changing impact, the same happened in the next game against RB Leipzig, with Jesus adding, "There was a lot of that with him [Guardiola], and it's not easy… it's really hard".
"That's when I decided I didn't want to stay anymore and I decided to leave", said Jesus, who ultimately went on to join Pep's protégé Mikel Arteta, reunited with Zinchenko and with the Gunners finishing as runners-up in the 2022/23 Premier League title race. Not a bad first season.
He has described the move as a positive one that has left him feeling "free on the pitch", remotivated and "playing football with a smile on [his] face" again, even despite an injury ruling him out for a large chunk of the season.
You can watch the full interview with subtitles down below:
For all the latest news, events and goings on in Greater Manchester, subscribe to The Manc newsletter HERE.
Featured Image — Gabriel Jesus/Manchester City (via Instagram)