News
Joggers uniting for special Heaton Park parkrun to celebrate 75 years of the NHS
'Whatever your age or fitness level, we can all be part of something really special, while taking steps towards better health and wellbeing'.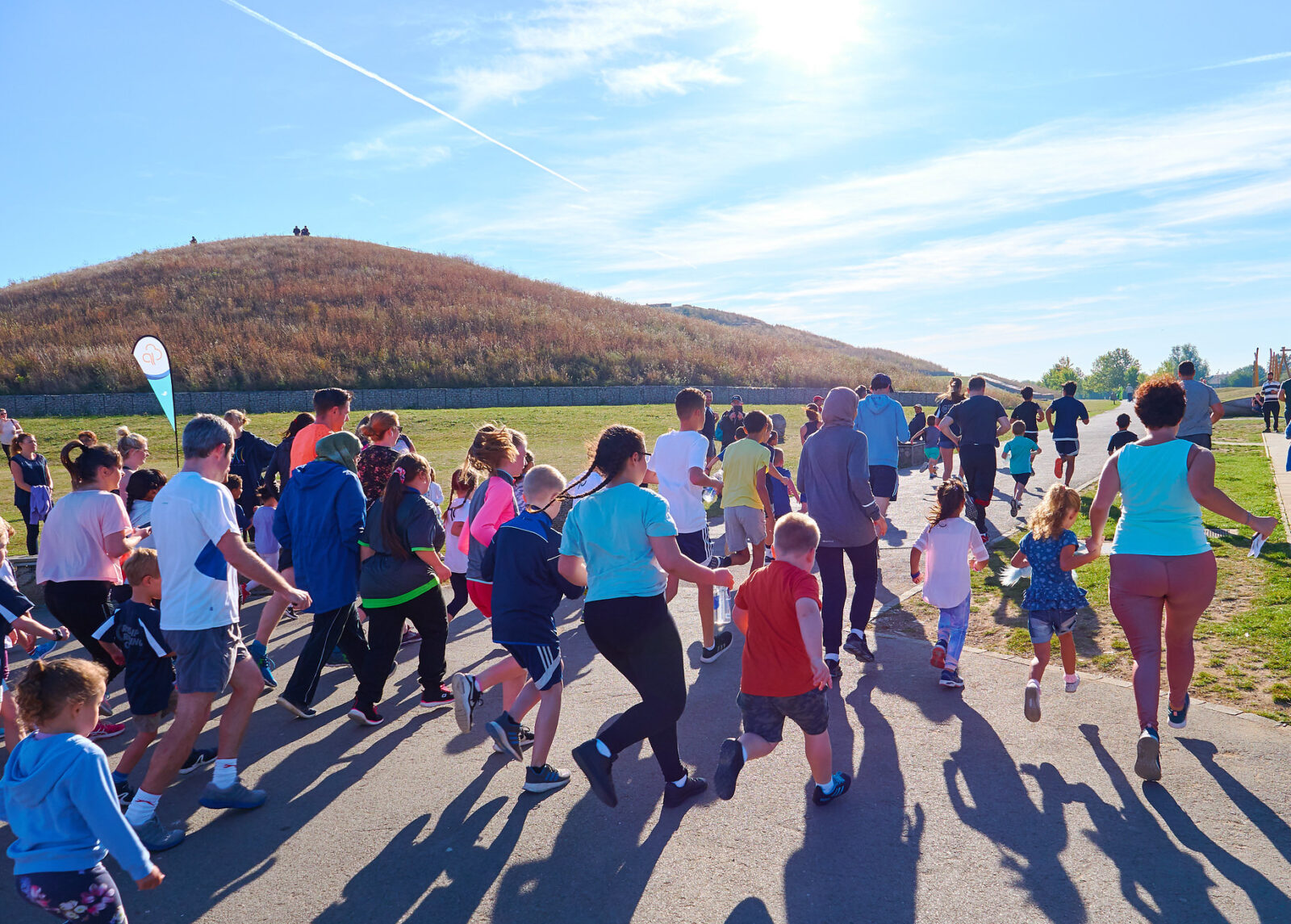 Thousands of runners all over the UK are joining together for a special parkrun this weekend to celebrate 75 years of the NHS and us those of living here in Manchester, it's happening just down the road at Heaton Park.
Official parkrun events happen all over the country every weekend but on this occasion, North Manchester healthcare provider, Connect Health, are urging those of all different levels of fitness to gather together and pay tribute to our beloved NHS on the week of its 75th anniversary.
As the largest provider of integrated community musculoskeletal and physiotherapy services in Britain, Connect Health knows all too well the importance of keeping fit, so events like parkrun are a great way to get people involved in raising awareness and, most importantly, moving.
So, tthe organisation have teamed up with the organisation to host 11 different events nationwide and not just one but two runs right here in Manchester on 8 and 9 July: the usual adults 5k on Saturday followed by the junior parkrun on Sunday. What better time to get involved than to thank our incredible NHS?
Read more:
The only thing to remember about parkrun and this event especially is that, like free healthcare in the UK, it's available to absolutely everyone no matter their age, fitness level, disability or physical limitations. For anyone who is slightly hesitant, they've also put together a number of helpful tips ahead of the day.
As head clinician and Connect Health lead Mike Carpenter said in a statement ahead of the wonderful community event, "parkrun is all about participation and getting moving – whatever your level of fitness. Many people will be walking the course, so you definitely don't need to be able to run.
"It's all about togetherness, being more active and celebrating 75 years of our NHS. From countless studies and our own work in the local community, we know the positive impact that even very gentle movement can have on physical and mental health… why not bring your friends, your family members, your colleagues or just head down on your own and be part of something very special."
If you're new to parkrun UK, you can register HERE and, hopefully, we'll see a few of you there! Even if not, this isn't the only worthwhile run happening this summer — how cool does this look?
For all the latest news, events and goings on in Greater Manchester, subscribe to The Manc newsletter HERE.
Featured Image — NHS/parkrun