Sport
Mason Mount discusses how Cristiano Ronaldo and other Man United no.7s 'inspired' him
Will he buckle under the weight of the shirt or rise to the challenge?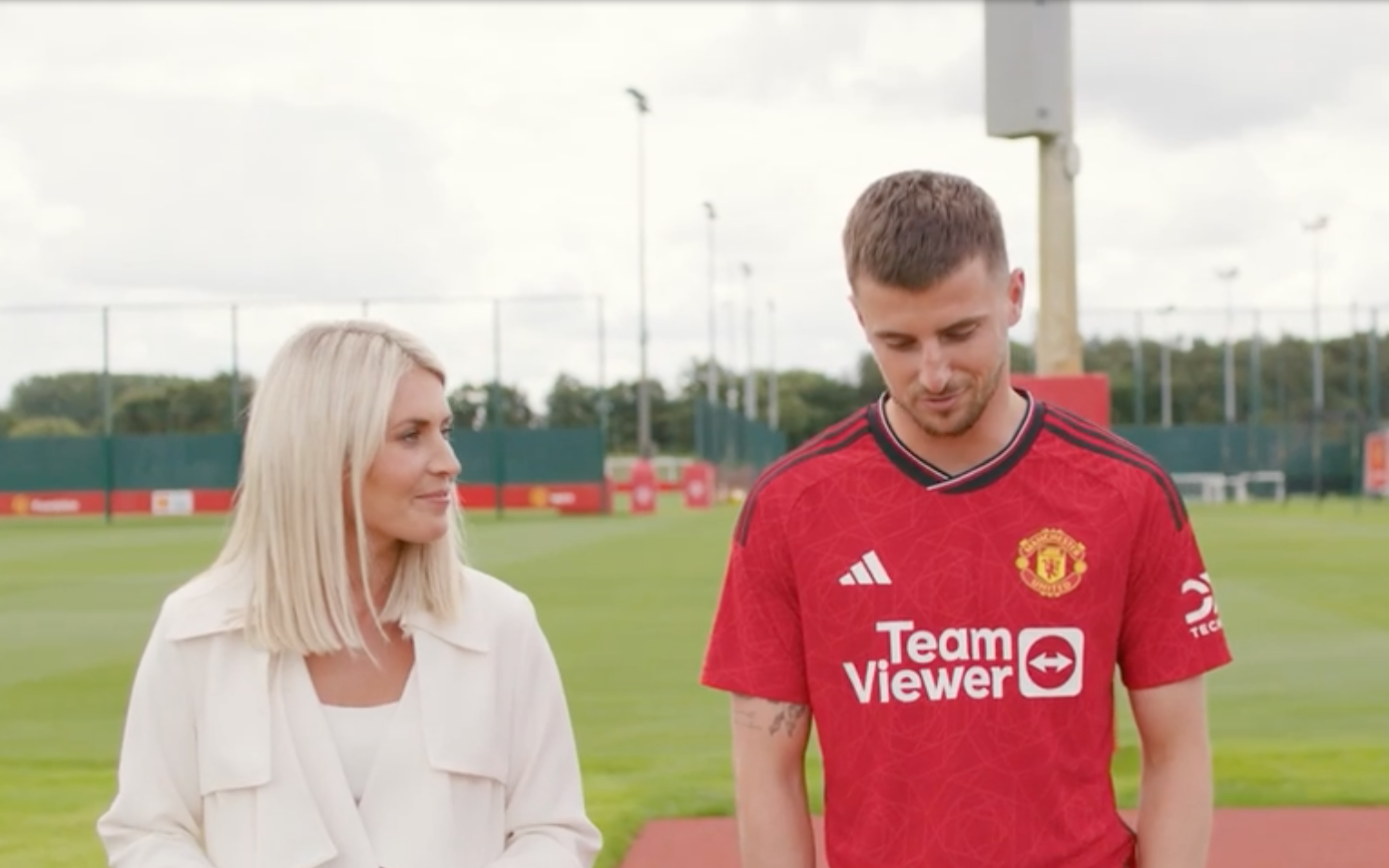 Manchester United's new no.7 Mason Mount has revealed how Cristiano Ronaldo and other club legends who previously wore the shirt "inspired" his playing style and career thus far.
Signing for United earlier this week and being officially unveiled as the club's new no.7 on Wednesday, fans are already having to get used to seeing the former Chelsea men swap blue for red, but they'll also have to get used to seeing him wear one of the club's most hallowed shirts.
For a while, it was thought that the likes of Jadon Sancho or even Alejandro Garnacho were next in line to take the iconic number, but Mount will be the next to take up the moniker and with his first words in United colours, he made it clear that those who went before him have had an impact on his career.
Speaking to MUTV presenter Helen McConnell in his first interview at Carrington, he discussed everything from already forming relationships with some of his England teammates, what kind of role he sees himself in and what figures inspired him on the journey to becoming that player.
Despite clearly defining himself as a number eight who likes to get forward and get involved wherever he can, McConnell couldn't help but bring up a photo that his dad showed her of a young Mason Mount at Old Trafford when he was only around 10.
The picture in question was taken on the same night Ronaldo scored that legendary free-kick against Portsmouth, undoubtedly one of the greatest the club has ever seen.
As the now 24-year-old midfielder explained, "I was there in the away end, supporting my team Pompey and was able to witness that special moment."
Mount also went on to detail how the already viral video of him as a kid in training practising how to take that trademark knuckleball-style free-kick that the Portuguese star helped make famous was taken just a day after that match. You know the one:
Read more:
"It inspired me and seeing that special moment at Old Trafford, I was in awe of that situation and that iconic moment", says Mount, adding that he loved to now go and replicate it himself.
He made no secret of how CR7 influenced him but Mount also had a special mention for another footballing legend and previous owner of the no.7 shirt in David Beckham as well, noting that "Becks was also a massive inspiration of mine, growing up with his free-kicks… I was in awe of his technique."
Whether or not United fans will get to see him putting away similar finishes to Beckham and Ronaldo remains to be seen but one thing's for sure, you have to get off to a good start if you're going to wear that particular shirt.
You can watch the full interview HERE.
For all the latest news, events and goings on in Greater Manchester, subscribe to The Manc newsletter HERE.
Featured Image — MUTV/Chelsea FC/Wikimedia Commons