Sport
Jack Draper knocks out childhood hero Andy Murray on Indian Wells debut
Draper was just 11 years old when he watched Murray win his first Wimbledon title from the stands.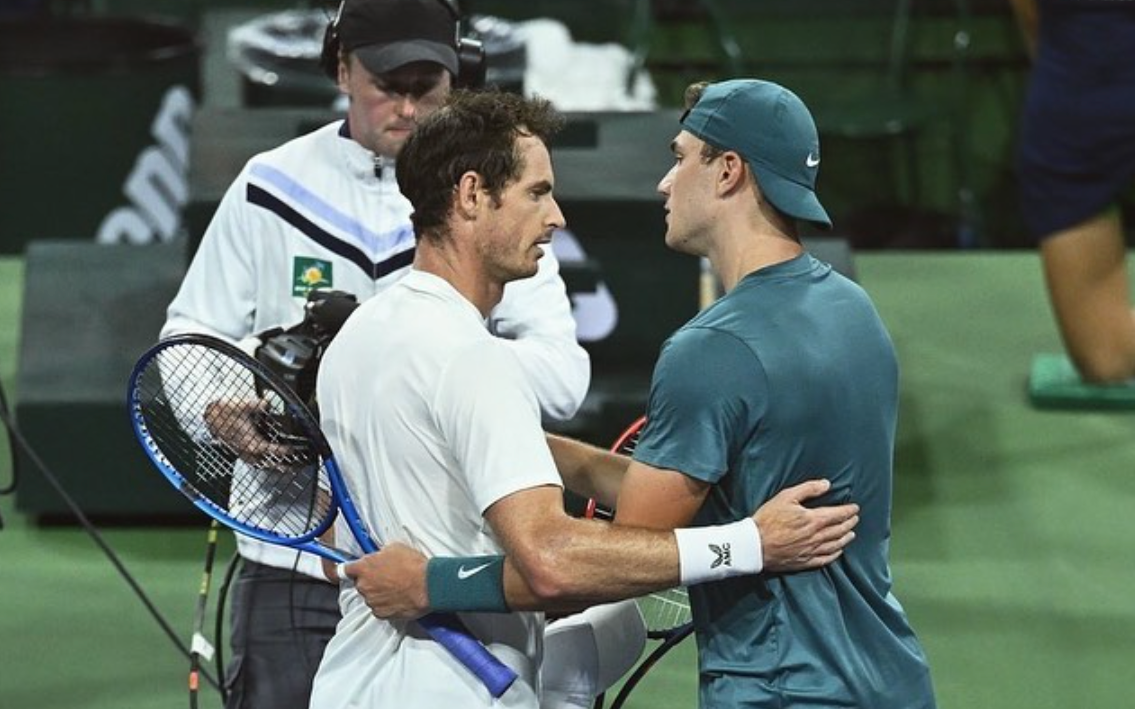 In a milestone match for Jack Draper, the young Englishman has beaten his childhood hero, Andy Murray, on his Indian Wells Masters tournament debut.
At just 21 years old and featuring in the annual BNP Paribas Open for the first time in his fledgling career, Draper had to come up against "the sporting person who has inspired [him] the most" to progress into the next round, beating the Scot 7-6(6) 6-2 to reach the last 16.
This was the first time the two had ever come up against each other on the Tour and the much-anticipated battle of the Brits didn't disappoint.
While Murray might have gone out with more of a whimper when it came to the shot that won Draper the match, both players put each other to the test and the emotion on the court was clear.
Speaking before the game, Murray said that every time he'd seen Draper play on the Tour "he's always performed really well", adding that he believes "he's going to be a top player for a long time".
As for Draper, chatting to Tennis TV after the victory, the rising star from Sussex said, "I've looked up to Andy since I was so young. I watched him win Wimbledon for the first time in 2013 and I've had the opportunity to get to know him and practice with him often since 2019".
He went on to call his 35-year-old idol "a really special person, a great champion and a great human being", insisting it was a "privilege" to share the court with him competitively and that "[he'll] never forget that moment".
Read more:
All the feels.
Draper, singles seeded no.38, will now face Spaniard Carlos Alcaraz, who is currently ranked number two in the world.
Can the promising UK hopeful go one further and pull off another landmark result?
For all the latest news, events and goings on in Greater Manchester, subscribe to The Manc newsletter HERE.
Featured Image — Jack Draper (via Instagram)/Tennis TV (via Twitter)