Sport
People can't get enough of Jack Grealish and Erling Haaland's bromance as they reunite for pre-season
If only could we find someone who looks at us the way these two look at each other.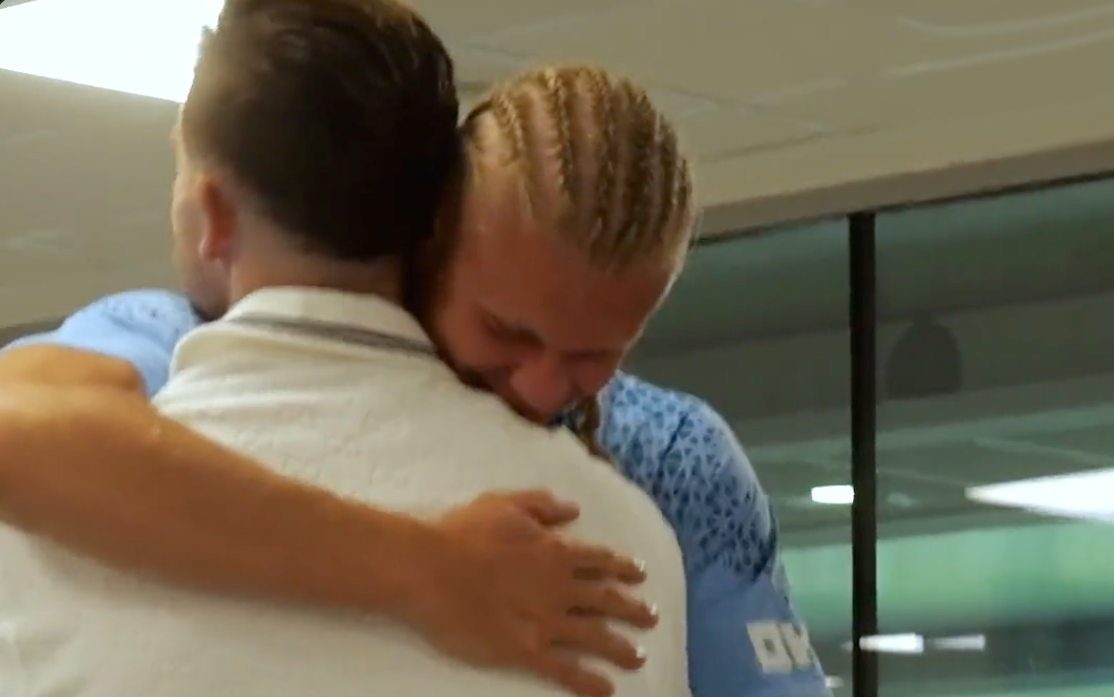 Manchester City supporters and football fans, in general, can't get enough of Jack Grealish and Erling Haaland's ever-growing bromance, as a clip of their reunion earlier this week shows just how fond these two are of each other.
The Man City squad have steadily been returning from the extended break after their incredible treble-winning season and ahead of the Premier League restart on 11 August, the players have been reporting for pre-season duty.
While many of them had already returned to the fold in the past few weeks, others had been away with their national teams for a spell — and/or, in City's case, just having a well-earned holiday — so most teammates hadn't seen each over for a while.
However, even after all that time away, nothing could have simmered the bromance between besties Grealish and Haaland, as this clip of them being reunited goes to show.
Not sure we'll ever get tired of hearing Haaland doing English accents — it has us creasing every time.
The Norwegian phenomenon and English superstar have made no secret of their bromance since joining forces at the Etihad and were thick as thieves during the treble celebrations, so it's no surprise they were so chuffed to see each other.
Welcoming back 'Super Jack' with a big hug and an over-the-top "there he is!" like he's just spotted his oldest mate walking into the pub, Grealish responds with an equally exaggerated "y'alright!?".
It also immediately made us think of this legendary clip:
Read more:
Aside from the warm embrace, we also enjoyed the Grealish complimenting Haaland's hair, saying, "You know, I'm loving the barnet, you know".
It was giving us 'teenager just back from a family holiday to Majorca' or maybe a quick trip to Claire's Accessories-vibes, personally, but who are we to overrule Jack's judgement on hair, after all?
You just know these two are going to be brimming with confidence this season having already started to complement each other's styles — both on the pitch and off it, it would seem — they could really become quite the dynamic duo this year.
For now, though, you'll have to wait and see and fill up on more clips of Haaland doing accents:
For all the latest news, events and goings on in Greater Manchester, subscribe to The Manc newsletter HERE.
Featured Image — Manchester City (via Twitter)