Sport
Where to watch the 2023 Women's World Cup final in Manchester
We can't think of many better places to watch the girls bring it home than these.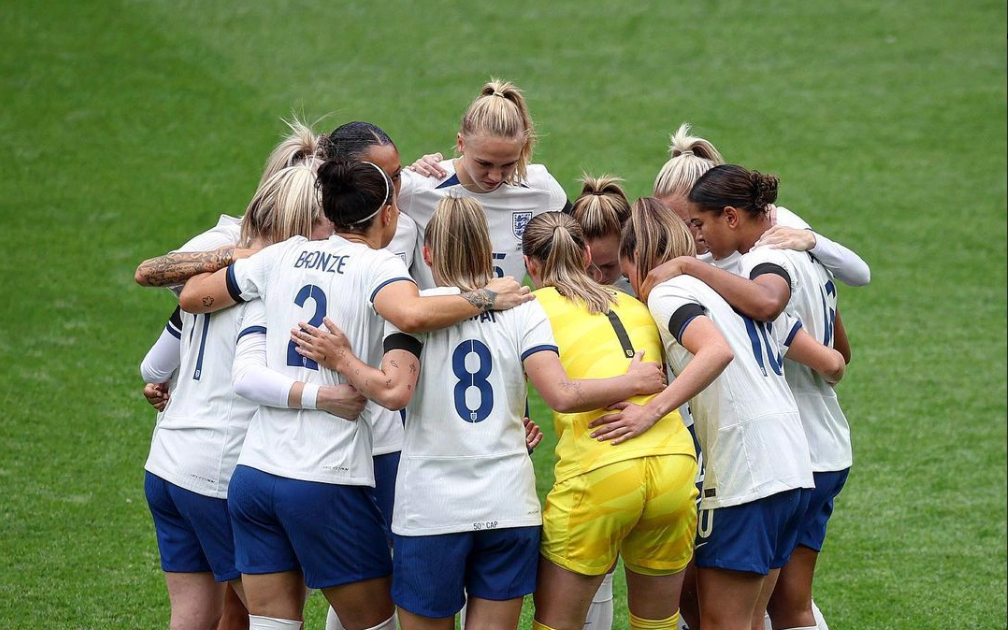 They've made it: the Lionesses are in the 2023 Women's World Cup final and while there's one more game left to play in the tournament, it goes without saying that Manchester is the best place to watch the Lionesses bring it home.
As a city brimming with not only some of the richest sporting heritage in the world but housing many of the brightest and best talents in the women's game, Manchester is and always will be the UK's biggest football city in our eyes.
You only had to walk into a pub during the Euros last year to see how much us Mancs showed up, not to mention the fact that we hosted multiple games at Old Trafford, Manchester City Academy Stadium and Leigh Sports Village.
The 2022 Euros was a truly special time for this city, the country and women's sport on the whole, and with the Lionesses still reigning European champions, we can't wait to see them do the double and bring home the 2023 World Cup too. So, with that in mind, here are all the best places to watch the Women's World Cup final.
10 best places to watch the Women's World Cup final in Manchester
It goes without saying that we have a deep affection for pretty much every pub and bar in our city, but we can't include everyone on this list, otherwise it could go on forever. So, in no particular order, here are The Manc's best picks for where to watch the final game of the 2023 Women's World Cup in Manchester.
1. BOX – Deansgate
To kicks things off, where better than BOX on Deansgate? Buzzing every single weekend, this two-storey sports bar complete with live music, shuffleboard tables and giant steins of cocktails is one of the best places to spend a night out full stop, let alone to watch the footy. You can book HERE.
2. Tib Street Tavern – Northern Quarter
Next up, no list of sports bars would be complete without the one and only Tib St Tavern. A Northern Quarter and matchday favourite, large screens and big booths for you and your mates make this a perfect spot. We'll warn you, this place fills up quickly, so you best reserve your table now.
3. The Directors Box – Central
Just like the above, there aren't many sports bars we love more than The Directors Box. It might not be the biggest place on this list either, but with a great beer selection, big sharing platters of solid scran, plenty of screens and a pool table, you can't go wrong with this city centre location. Book HERE.
4. Calcio! – Northern Quarter
Still one of our favourite new additions to the city is Calcio!, the Italia 90s-themed sports and retro gaming bar. How's that for a sales pitch? With some of the best burgers in town from What's Your Beef, table football and old-school games console to keep you occupied at half-time, we love this place.
5. Brickhouse Social – New Wakefield St
Another place that's showing the Women's World Cup final this year is Brickhouse Social, which has really come into its own as a place to watch sport over the past year. With big screens, cocktails, slices of pizza and an upstairs terrace for when the sun comes out, we're definitely going to be back in here a fair bit even after the games end.
6. Contact Theatre — Oxford Road
It might be a slightlysurprising addition to the list but the Contact Theatre, situated just off Oxford Road and just behind Manchester Academy and the University of Manchester, it's proving a decent left-field pick for students and those that want a less pubby vibe to watch the games. Book tickets HERE.
7. Bierkeller/Shooters Bar – Printworks
An old favourite we'll never get tired of is Bierkeller and Shooters Bar in the Printworks, two long-standing Manc institutions that have remained a regular stomping ground for sport fans for decades now. We don't even have to give you the sales pitch on this one — if you know, you know. Book HERE.
8. Walkabout Printworks
Whilst we're on the subject of Printworks, another place that's been there from pretty much day dot and is practically built for watching sport of all kinds is Walkabout. You might not want to be to braggy after that semi-final win against the Aussies, but this place will still be packed out with a great international crowd as it always is. You can sort your booking HERE.
9. Gasworks – First Street
Second to last on our list is a place that people always seem to forget but that we've watched multiple international tournaments in now: Gasworks. The First Street brewery has some of the best guest ales you'll find anywhere in town, a great street-food menu from Thief Street, shuffleboard, as well as a big projector. What's not to like?
10. The Footage – Oxford Road
Last but not least, we like to roll back the years every now and again and we can't think of many places more affordable than The Footage. The popular student venue has different deals on food and drink every night, large screens on nearly every wall — including the big projector — and games to keep you busy before, during and after. We've spent many a footy match in here at uni and it never disappoints.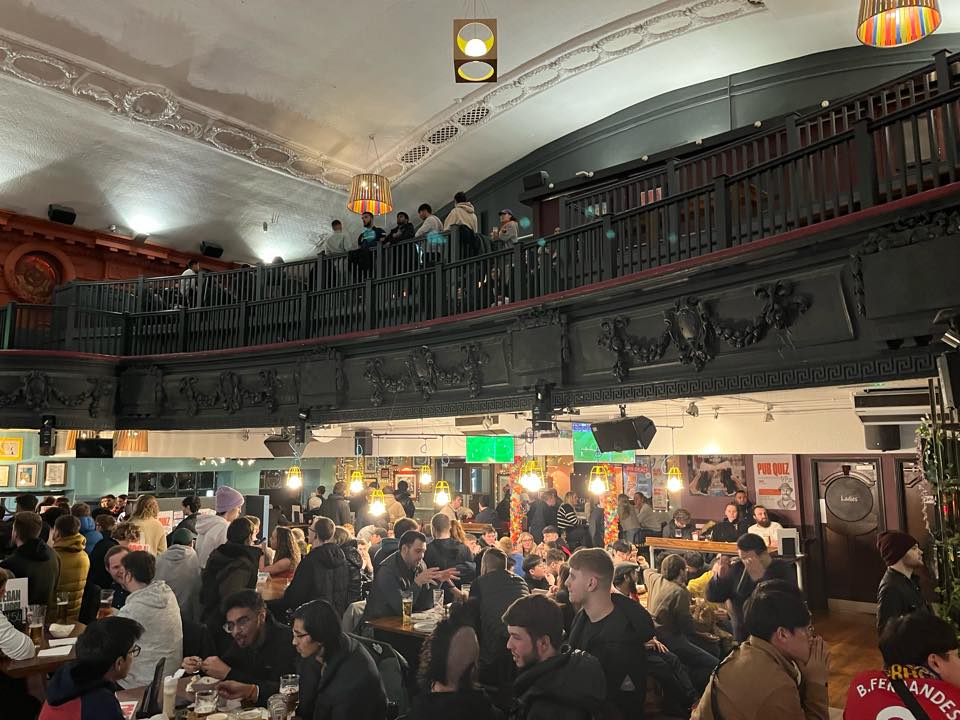 Read more:
Honourable mentions
We couldn't give you a list of places where to watch the Women's World Cup final in Manchester without giving a shout-out to the big screen over on First Street: a totally free viewing space where supporters from all manner of countries have been coming to watch the games together.
With Gasworks just behind you and HOME right next to you, Bunny Jackson's just a few metres away and the little pop-up van serving pints and coffees right outside, sitting on those deck chairs on a big bit of astroturf is a little slice of heaven.
And finally, one last place we wanted to include was Nell's at Kampus who, after showing the opening game of the tournament, have been backing the girls ever since.
With the bar open from 10, free slices of breakfast pizza being served and DJs playing throughout, they've got it all going on here.
Come on, girls, just one more game — we're all right behind you. Bring football home.
For all the latest news, events and goings on in Greater Manchester, subscribe to The Manc newsletter HERE.
Featured Image — Gasworks/Lionesses (via Instagram)/The Footage (via Facebook)