Sport
John Fury says Tyson won't fight Oleksandr Usyk until he 'apologises for trying to bamboozle the public'
We never thought we'd see a prospective fight dragged out any longer than AJ vs Fury, then these two had a tiff...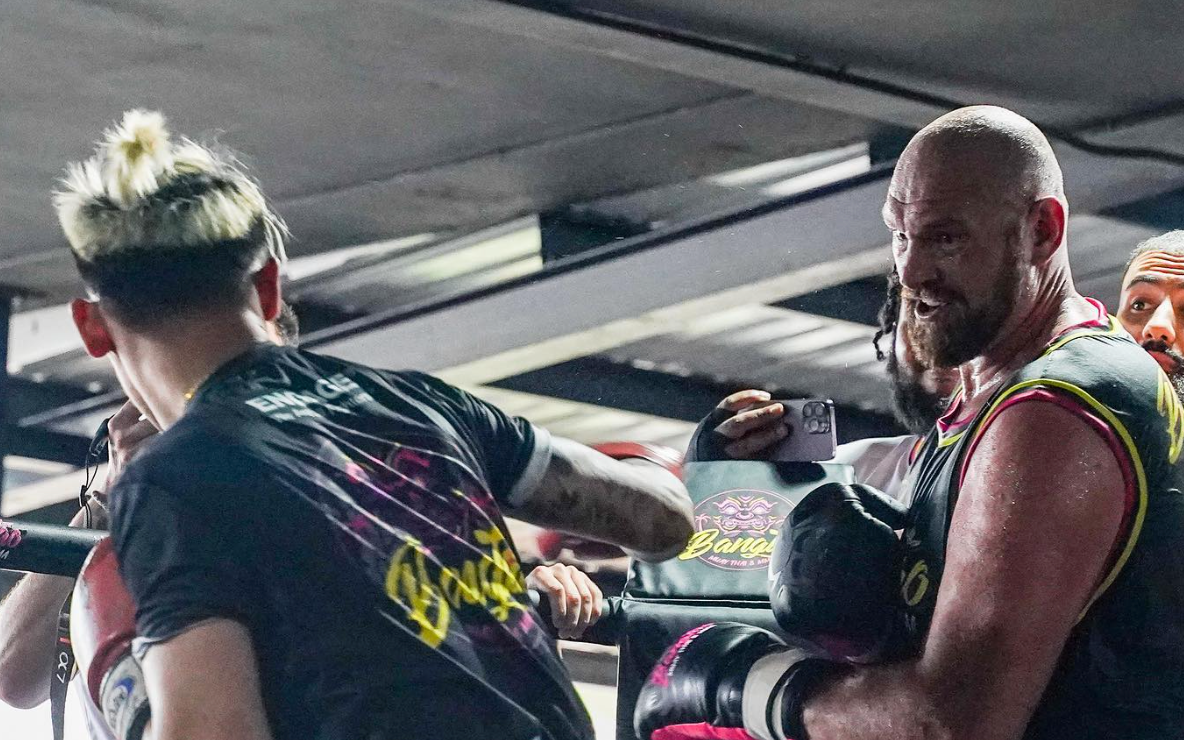 Tyson Fury's dad John has said that the heavyweight won't fight Oleksandr Usyk until he "apologises for trying to bamboozle the public" and, as the Fury camp sees it, derailing the highly-anticipated fight.
Speaking to Seconds Out earlier this week, the boxing family patriarch admitted that the chances of the fight between Fury and Usyk are looking more doubtful by the day, with negotiations souring earlier this year following a debate over the purse.
However, in the middle of discussions, it looks as though things got a lot more personal and both camps have exchanged choice words since, with the Ukrainian calling Fury "greedy belly" for supposedly demanding a 70/30 split and John Fury labelling his son's would-be opponent a "poison rabbit".
Admittedly, boxing trash talk is always a world we'll struggle to take fully seriously, but Fury senior still made it clear that the situation is no joke on their end, insisting that the WBC champion requires an apology before talk of a potential fight stand any chance of resuming.
"I'll tell you what's gonna happen here", says Fury, "until he gets on and makes a proper video explaining what he did, tell the truth, he may never get the fight with Tyson. It's gone past money now with Tyson. It's gone past everything with us. They are taking the p***.
He's a nobody, Usyk. Yes he's won a few belts off [Anthony Joshua]. You've seen how AJ's been performing — he's not performed for a while now… Tyson will iron him right out, and anybody in the game knows it."
"They're not good businessmen. What they're doing now proves they're all cowardly liars… There's been no concrete offer anywhere, there's been no money put forward, no deposits, nothing… he's trying to turn the public against Tyson, which they've done a good job of because the public's daft anyway".
Fury went on to assure that "unless he gets on the video and tells the truth of what he did, there will never be a fight for Usyk … If it ever does come off, [it will be] when he apologises for trying to bamboozle the public." That being said, Tyson still seems to be hinting that something might happen:
Read more:
This, of course, doesn't necessarily mean that he and the unified IBF, WBO and IBO title-holder have come to an agreement behind the scenes but it feels like the only concrete outcome fight fans would be interested in hearing about, that is, if the appeal is still even there.
Earlier this week, former boxer and four-time world champions Carl Froch told talkSPORT, "It's getting frustrating now, it's getting annoying listening to him because we all just wanna see Tyson Fury fight" — a sentiment that most would probably echo.
Froch even went on to wonder "how serious he is now about fighting", warning that "if he gets too out of shape and he's out of the ring for too long, it gets past the point of no return and all of a sudden he's gonna find himself in a hard fight against somebody who's bang average", let alone Usyk,
You can watch John Fury's full interview on Second Out Live down below:
For all the latest news, events and goings on in Greater Manchester, subscribe to The Manc newsletter HERE.
Featured Image — Tyson Fury/John Fury/Oleksandr Usyk (via Instagram)