Sport
Gary Neville calls on Premier League to block transfers to Saudi Pro League
Manchester City's Bernardo Silva is one of the latest to be linked with a move to the Middle East.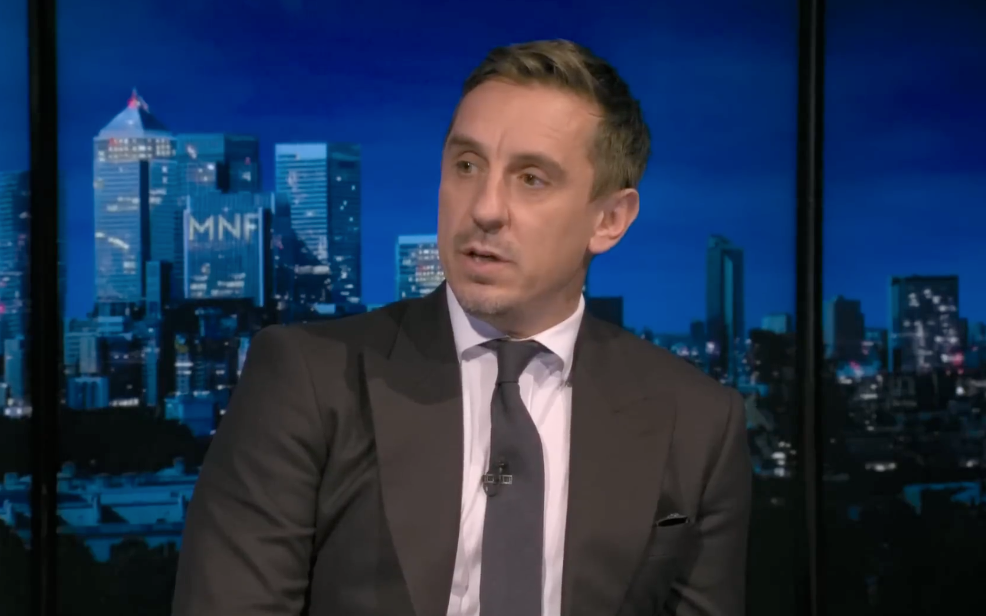 Gary Neville is calling on the Premier League to block transfers to the Saudi Pro League following the latest raft of players heading for the controversial Gulf nation.
With the likes of Cristiano Ronaldo, Karim Benzema and N'Golo Kante becoming the most recent big names to make the big money moves to Saudi Arabia, the former Manchester United man turned pundit has raised concerns over the protecting the "integrity of the game".
Speaking to BBC Sport earlier this week, Neville urged the governing bodies at Premier League to put an embargo on all potential transfers until the proper measures have been to taken to vet the money changing hands and examine the wider impact on both English and world football.
The 48-year-old commentator and presenter insisted that "checks should be made on the appropriateness of the transactions", adding that "if it comes through that process, obviously transfers could open up again" but warning that, until then, it would be wise to allow them to continue.
Neville went on to say, "I do believe, at this moment in time, transfers should be halted until you look into the ownership structure at Chelsea and whether there are beneficial transfer dealings that are improper."
For context, Chelsea spent in excess of £400 million on singing over the past two transfer windows and are one of many clubs being looked at regarding Financial Fair Play (FFP), including Everton and Manchester City, the lattermost having been hit with over 115 charges of breaching regulations.
Chelsea are also one of the main clubs that look to be offloading some of their surplus players — many of whom are considered to be 'in their prime' — to Saudi Arabia, with Kante having already made the switch, as well Kalidou Koulibaly and Hakim Ziyech now being linked with transfers to the Gulf state.
Other big Premier League names like Arsenal's Thomas Partey, Wolves captain Rúben Neves, and now even City star Bernardo Silva are either being linked with or are soon to finalise deals with wealthy Saudi clubs such as Al Hilal, Al Nassr and Al Ittihad.
Read more:
As you can see, Neville isn't the only one who is becoming progressively more worried by Saudi Arabia's growing influence in the sport, with his Sky Sports and Monday Night Football colleague Jamie Carragher admitting that being able to draw in top players at this age "feels like a game changer".
He went on to say: "Saudi have taken over golf, the big boxing fights and now they want to take over football!! This sportswashing needs to be stopped!"
This is obviously not the first time that we've had other wealthy nations try and make themselves a major footballing competitor, with similar concerns being raised over the Chinese Super League just a few years ago, but they never really made any real marquee signings and the bubble seemed to burst.
Is the ambitious Saudi Pro League something you're concerned about or, like China, do you think it will all blow over in a year or two?
For all the latest news, events and goings on in Greater Manchester, subscribe to The Manc newsletter HERE.
Featured Image — Al-Ittihad/Sky Sports (via Twitter)