Sport
Klopp apologises to Pep as Liverpool condemns throwing coins and 'vile chants'
It was never going to be a friendly fixture.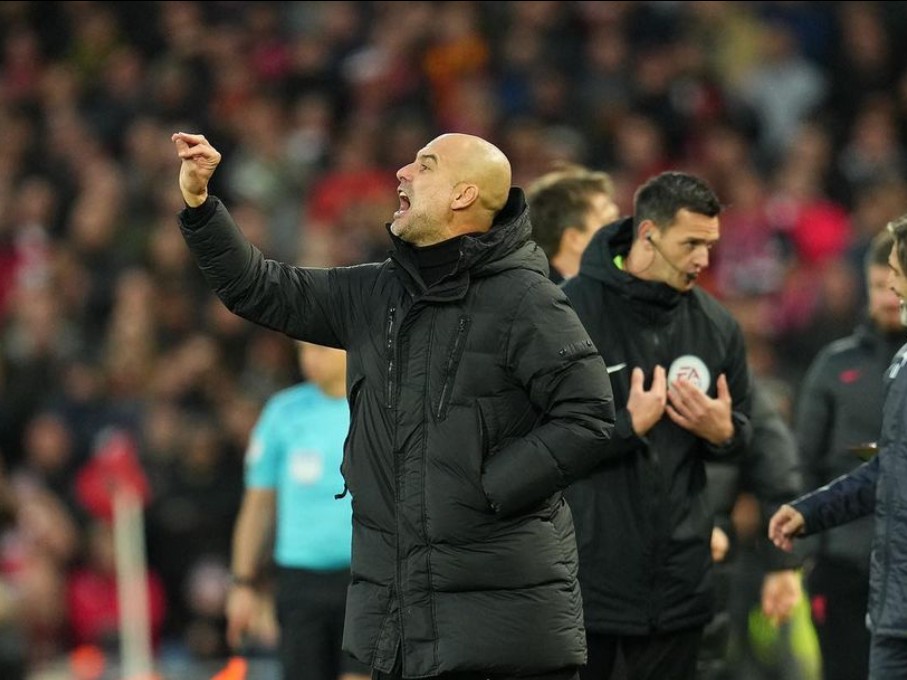 Jurgen Klopp has apologised to Pep Guardiola after Liverpool fans reportedly threw coins at him during Manchester City's clash on Merseyside this Sunday.
The Spaniard was the victim of numerous projectiles during the game, particularly in the second half after Phil Foden's opener was eventually ruled out by VAR.
Pep, clearly dismayed with the decision (disallowed for a foul committed by Haaland in the build-up), decided to take on the Anfield crowd:
It is following this interaction that coins are said to have been thrown in the City manager's direction though he told BBC Radio 5 Live "the crowd tried but they didn't touch me," quipping, "maybe next time they will be better."
This, of course, is not the only time such circumstances have happened; back in 2018, the City team bus was pelted with coins, bottles and other projectiles as it arrived at the ground for their Champions League match.
Informed by journalists after the match, Klopp apologised for the behaviour and insisted "it never should happen, never."
Following the reports, Liverpool also issued a statement condemning the behaviour of away fans who were also accused of unacceptable behaviour.
As well as being said to have uttered a number of "vile chants" relating to the Hillsborough and Heysel disasters, sections of the away stand were also said to have been vandalised with related graffiti.
The club are now said to be investigating both incidents and have also promised "lifetime bans" for anyone found guilty of throwing coins or any other missiles.
Read more:
Liverpool's 1-0 win brought an end to Manchester City's unbeaten run and also saw their star striker Erling Haaland fail to score for the first time in seven consecutive games.
The Sky Blues are still second in the Premier League on 23 points while Liverpool are sat in eighth with just three wins in their opening nine games.
Featured Image — @pepteam (via Instagram)