Sport
Omonia goalkeeper goes viral after one of the most wholesome post-match interviews ever
If they don't sign him as reserve keeper right this second we'll be filing a complaint.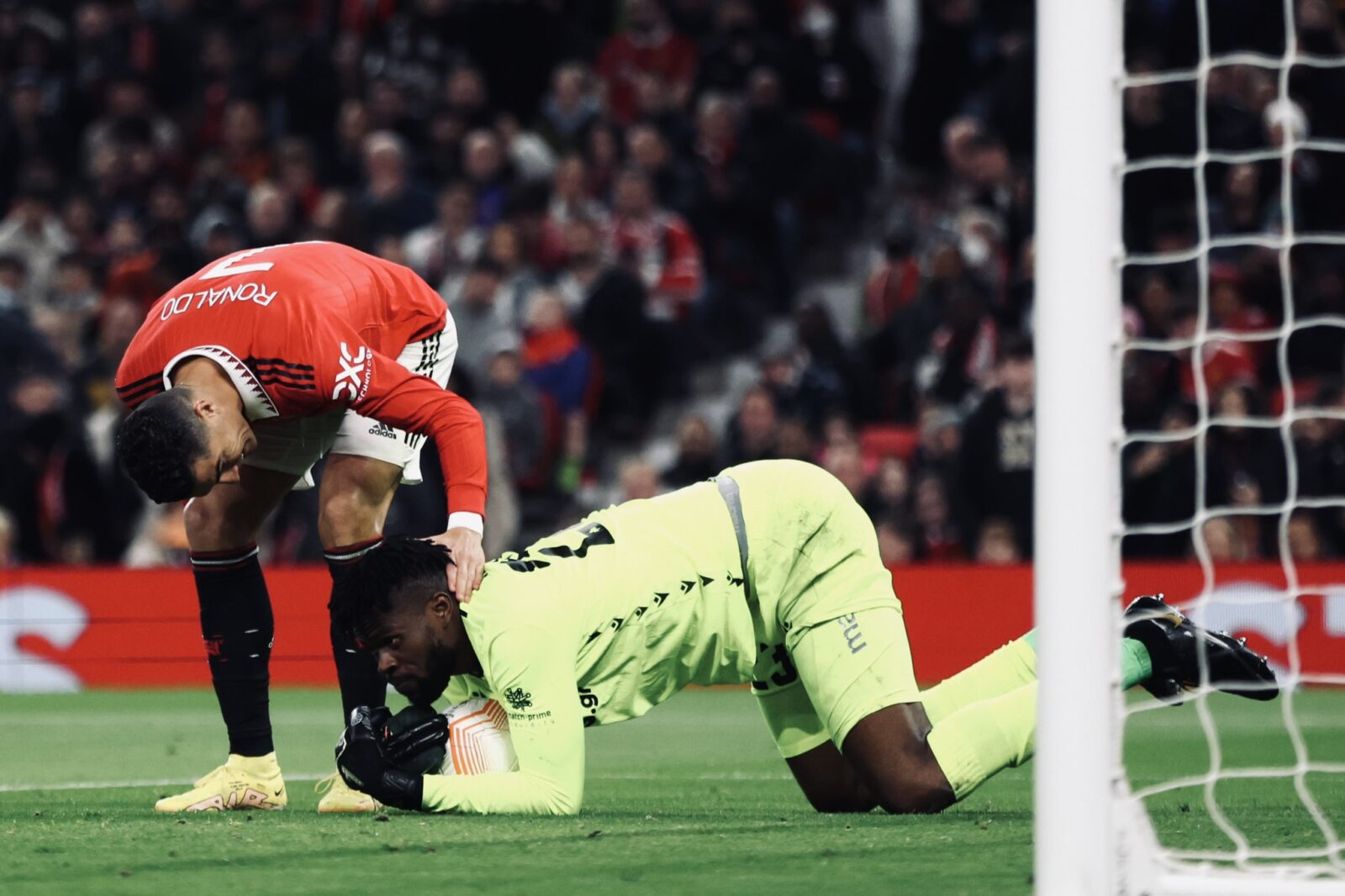 Omonia FC nearly held Manchester United to a 0-0 draw on Thursday night and while the team ended up conceding right at the death, they put on a heroic display. None more so than their keeper.
Up until the moment Scott McTominay fired home a 93rd-minute winner, the Red Devils cut a frustrated side for the majority of the game, creating very few real chances given the embarrassment of talent in the matchday squad.
Meanwhile, Omonia goalkeeper Francis Uzoho – a lifelong United fan – had what looked to be the game of his life playing under the lights at Old Trafford.
Even he thought it seemed to suit him and after an incredible performance, he couldn't hide his joy in an incredibly wholesome and heartfelt post-match interview which has since gone viral.
We're equal parts crying and grinning from ear to ear. We think we might have just found our new favourite footballer and his name is Francis Uzoho.
The 23-year-old Nigerian keeper admitted that Omonia drawing United in the Europa League was an exciting prospect for him and that getting to play at Theatre of Dreams was "a dream come true".
Perhaps the best part about the whole interview is that after reporter Danny Jamieson asked "was the best performance of your career?", he simply replied, "arguably, yes".
The fact he couldn't stop smiling the entire time leads us to believe he was more confident in that answer than he was letting on. The match highlights pretty much belong to him.
When asked if he was disappointed with the result he said no and insisted his team "had a great game" and was massively "proud" of his teammates for their incredible effort.
Uzoho made 12 saves throughout the game, including several big ones to deny efforts from Ronaldo, Rashford, Fred and a thunderbolt from Casemiro which he touched on to the bar. For context, of United's 34 shots, 13 were on target, of which he saved all but the winner.
Read more:
Let's have it right: United should have been winning this game anyway and fans will have surely been hoping for more goals. However, man of the match Francis Uzoho made sure it was never easy for them and the only thing we enjoyed more than watching him live out his dream was that post-match interview.
Odds on ten Hag signing this top Red as a backup Ighalo style?
Featured Image — Manchester United (via Twitter)