Sport
Lionesses' Alex Greenwood is 'alright' after serious head clash against Belgium
Such a relief — and well done to the medical staff.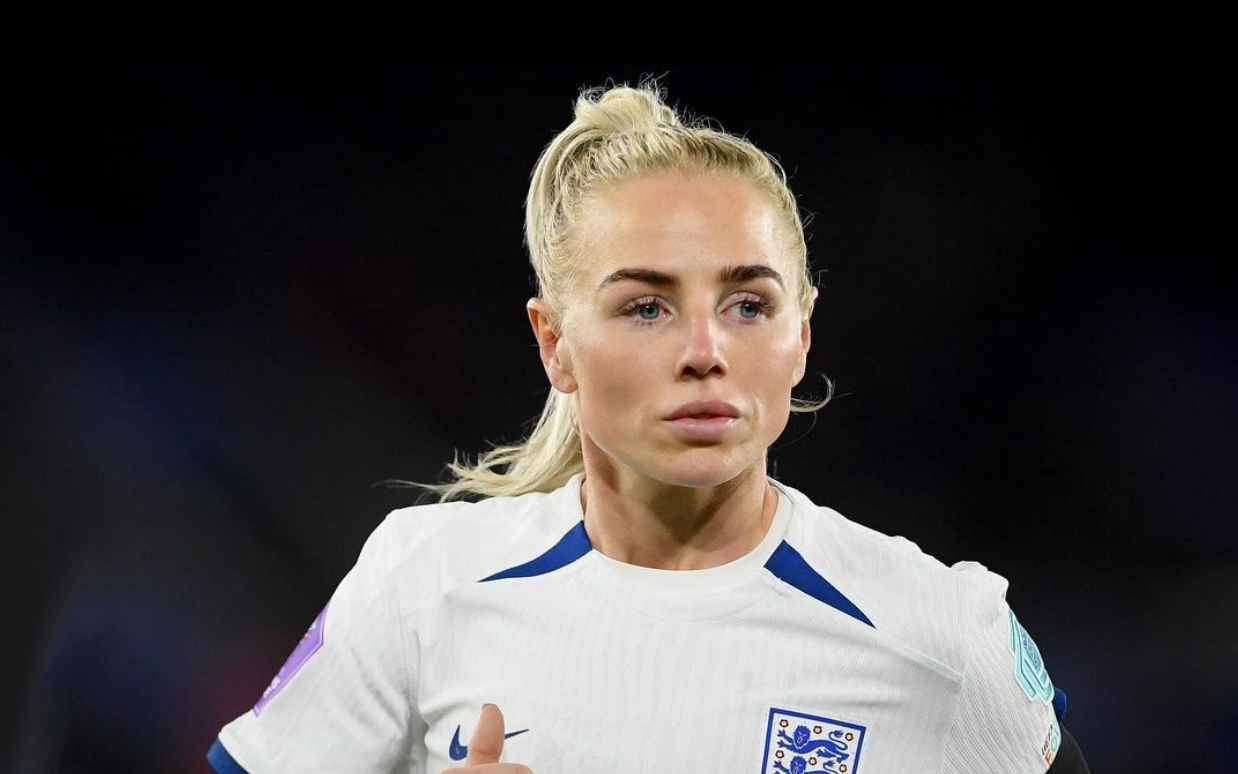 Manchester City and Lionesses star Alex Greenwood is said to be "alright" after a serious head clash with an opponent left her needing medical attention during England's games against Belgium on Tuesday night.
The Liverpool-born defender looked seemingly concussed after clashing heads with Belgian forward Jassina Blom early in the first half as medics rushed on to attend to her.
Greenwood, 30, ended up needing oxygen on the pitch and a neck brace before being quickly stretchered off for further assessment. Jess Carter came on to replace her as fans prayed for a swift recovery.
Thankfully, the latest from the England camp is that the Man City centre-back regained consciousness not long after and is now "alright", according to head coach Sarina Wiegman.
Speaking to media after the Nation's League game — which ended in a disappointing 3-2 defeat against the home side — Wiegman confirmed, "She's alright; she's walking, so she's alright, but she had to go off, that's what everyone saw."
Fellow Lionesses defender and former City teammate Lucy Bronze added: "I've been told that she's doing well and that she's ok", adding, "It was just not nice to see her in pain. Obviously, when it's a head injury, it's something you can't take lightly."
The long-serving England right-back went on to praise the reaction from those on the touchline who rushed on to help Greenwood: "The medical team were superb on the pitch in making sure she was safe. I wish her a good recovery."
Greenwood is still recovering and being monitored, so is yet to speak out following the scary head collision, whereas her opponent Blom was able to play on wearing a head bandage. You can watch the highlights of the match here:
Read more:
It goes without saying that head injuries in contact sports have become a more prevalent issue in recent years as a result of the latest research on concussions and, thankfully, there are now clear guidelines on whether or not a player is able to continue.
We're sure we speak for everyone in wishing Alex a speedy recovery and we look forward to seeing her back out on the pitch again soon.
We had the pleasure of speaking to the WSL star and European champion back in 2022, during which she shed some light on what the growth of the women's game has been like. You can watch the full interview down below:
For all the latest news, events and goings on in Greater Manchester, subscribe to The Manc newsletter HERE.
Featured Image — Alex Greenwood (via Instagram)/ITV Sport