Sport
Manchester United to hold second stadium sleepout at Old Trafford in support of vulnerable young people this winter
The funds raised will go directly towards combatting youth homelessness across the region.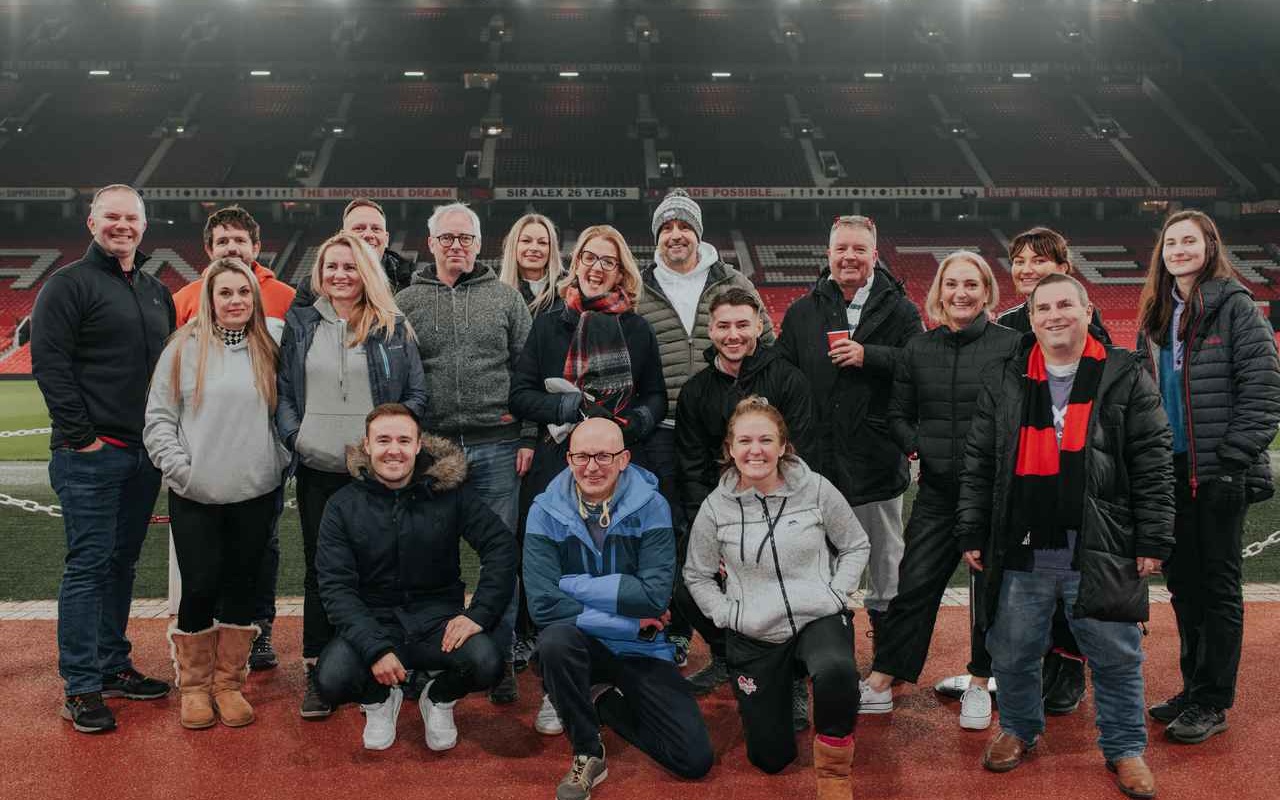 Manchester United are once again holding their charity sleepout at Old Trafford in an effort to raise money for vulnerable young people and Greater Manchester's homeless community.
This being just the second year the stadium sleepout has ever been held at the Theatre of Dreams, the aim of the charity sleepout is to raise awareness surrounding rough sleeping in and around Manchester, especially amongst the younger people in or on the verge of homelessness.
The crucial fundraising event will encourage supporters to swap their beds for a sleeping bag for the night and camp out within the club's home ground, this time sleeping not only under the stars but in the actual stands at Old Trafford.
In a rare opportunity, fans will have the chance to try and get some kip whilst overlooking the iconic pitch in a bid to come together and raise funds for both the Manchester United Foundation and youth homelessness charity, Centrepoint. You can see clips of how last year's stadium sleepout went below:
In 2022, more than 60 Man United fans, along with various other individuals from in and around the club as well as local charities, piled into the Munich Tunnel to be part of the first-ever Old Trafford sleepout in testing temperatures to experience what it's like to sleep on the streets.
Bringing their sleeping bags, blankets, flasks of hot tea and snacks to share with other compassionate Reds taking part, the group managed to raise over £20,000 for the United Foundation and Centrepoint — vital funds needed to help support an estimated 121,000 young people who asked for help in the face of homelessness last year alone.
While the Greater Manchester Mayor's Charity is doing plenty of crucial work to combat youth homelessness and rough sleeping in general across the 10 boroughs, it goes without saying that money like this could drastically change the circumstances of so many people for the better.
If, like it did so many others last year, this deeply moving cause stirs you enough to consider taking part, registration is £30 per person and all participants are being asked to pledge a minimum of £250 to support those in need, but of course it's the taking part that counts. You can register your interest HERE.
Read more:
The Foundation's long-serving CEO, John Shiels, said of the second event: "This year's sleep out comes the added incentive of fans being able to bed down under the night sky in the stands at Old Trafford, albeit in freezing conditions as we show solidarity with young people facing hardship in the winter months.
"The Foundation operates in some of the areas of highest social deprivation in Greater Manchester, so sadly we know the extent of the challenges our participants face and how important it is we continue to support them through our work, particularly during winter.
"Last year's sleep out harnessed the togetherness of our communities, and building on that, I am confident that we can raise more vital funds and awareness to help vulnerable young people in Greater Manchester with the support of Manchester United's incredible fanbase."
Homelessness always feels more prevalent as we enter the colder months but, of course, it remains a deeply pressing social issue all year round both in our local communities and across the UK. We're proud to know that people in and around our city are always doing their bit to help make a difference.
Featured Image — Manchester United