Sport
Inquest into Chorley teen footballer Luke Bennett's death finds he died 'almost instantly' after 11,000-volt shock
Such a terrible accident.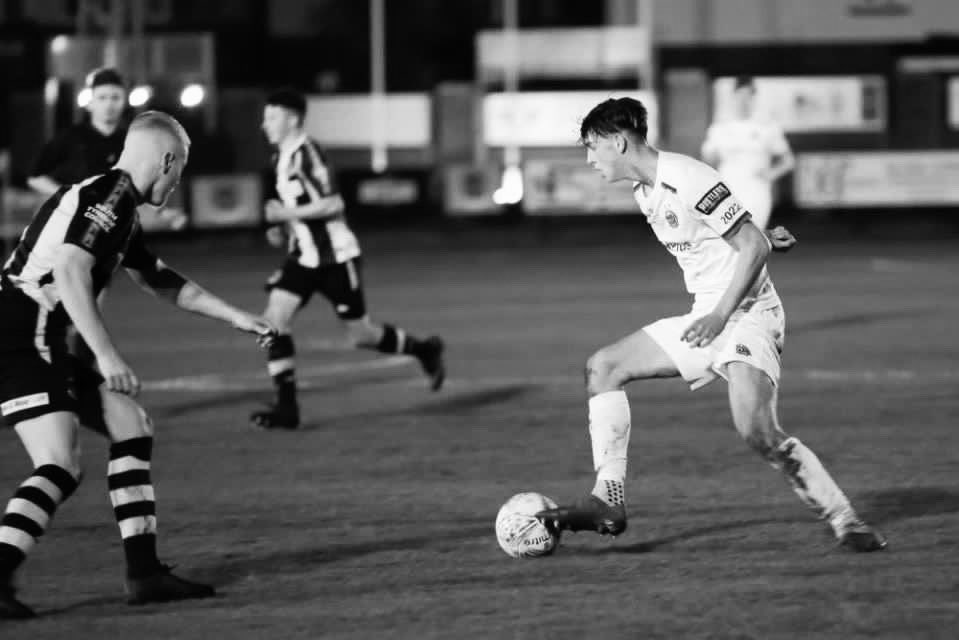 Following the inquest into the tragic death of teenager Luke Bennett in 2021, it now said that the promising young footballer died "almost instantly" following the electric shock.
Bennett, 17, sadly passed away after being electrocuted by a powerline hanging above the Euxton Villa FC's Jim Fowler Memorial Ground nearly Chorley on 6 March 2021.
Born in Chorley himself, the teenager who was a youth player with AFC Fylde was hit with around 11,000 volts when a metal pole he was holding over his head came into contact with the power cable above while "messing about" with friends.
Beginning around 6pm three boys — Lewis Geszke, Ben Wilcock and Bennett himself — were playing with the metal pole used to separate the subs bench from the pitch and were shocked by the electric current, and despite initially standing up from the shock, Luke the once again collapsed to the ground.
Following the inquest more than two years after the incident, the County Hall in Preston found that the Lancashire lad's heart had been "completely stopped" by the electrocution and despite efforts of paramedics and a doctor, he unfortunately died around 6:48pm.
As for the other two boys, Lewis and Ben, the pair were left unconscious for a short period as a result of the shock before waking up to see CPR being performed on Luke.
The inquest heard that because Luke's heart had been damaged to such an extent and his friends had been warned not to touch him due to the voltage, he sadly had little chance of surviving. However, consultant cardiologist Dr Ian Schofield said that although he likely died "almost instantly", he may have been saved had CPR been carried out earlier or if a defibrillator had been available.
The inquest into Luke Bennett's death is set to conclude on Wednesday, 24 May, with his father Thomas (once himself a professional footballer for Wolverhampton Wanderers) paying tribute to a boy who was always "the life and soul" and had an "infectious personality".
Read more:
Dad Thomas went on to tell Area Coroner Kate Bisset how his son was "very outgoing" and spent most of his days just "having a kick-about… He just got on with things."
Luke was widely considered to be an exciting young talent with a bright future ahead of him, spending time at the Blackburn Rovers, Burnley FC and Preston North End's academies before going on to play as a winger for Lancashire-based National League North side AFC Fylde.
Writing shortly after his passing, the club said they were "absolutely devastated and heartbroken" by the news of the accident, stating that "Luke was a kind, popular young man who was much loved by his teammates and coaches" and who would "instantly light up a room with his bubbly personality."
Rest in peace, Luke.
For all the latest news, events and goings on in Greater Manchester, subscribe to The Manc newsletter HERE.
Featured Image — AFC Fylde