Sport
Man United's Alejandro Garnacho drops new shirt number hint in 'bizarre' birthday party pictures
Footballers do some very random things with their money but try and ignore the obvious, if you can.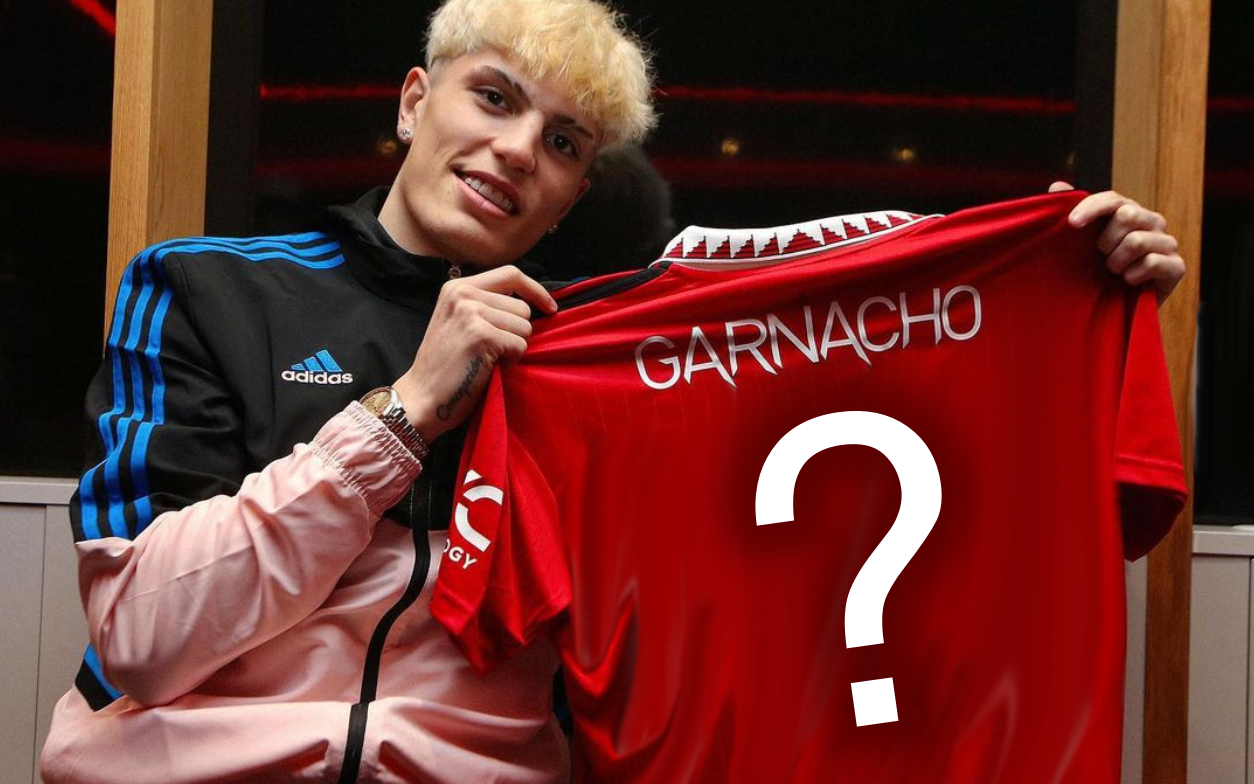 Alejandro Garnacho has already made himself a firm favourite among Reds over the past year or so and is undoubtedly one of the club's most treasured young talents — so much so that many Reds believe he's first in line for a coveted new shirt number.
The Argentine winger wore the 75 on his Man United debut in April 2022 but has been wearing the 49 shirt ever since, and while numbers do very little to define a player's position or quality these days, it's still a big part of football culture that feels special and significant to many fans and players alike.
Undoubtedly, the most iconic shirt in the club's history is the hallowed number seven, which has belonged to the greatest players to ever grace the game, let alone the pitch at Old Trafford: Bryan Robson, Eric Cantona, David Beckham and, most recently, Cristiano Ronaldo for a second time.
With that being said, the seven shirt isn't just given to anyone and following a brilliant season marked with some big goals, assists and performances from the youngster, some supporters now feel he is not only primed to take up the responsibility but has even dropped a hint that his name's already on it.
Sharing this admittedly bizarre image from his 19th birthday that poses more questions than it answers to his Instagram story, not only does Garnacho appear to have hired two dwarves dressed as Messi and Ronaldo to present him with his birthday cake, but it also has the number seven on it.
While many have understandably been scratching their heads as to why this is why the teenager chose to celebrate his birthday — with many labelling it "tacky", "strange", "bizarre", and even labelling him a "wrong'un" — others are simply obsessing over the choice of seven, specifically.
Now, while this could mean very little (it is, after all, the same number he uses on all his socials), he would clearly jump at the chance to take the number, having celebrated his as many million followers on Instagram with a very suggestive post.
Moreover, other eagle-eyed fans have also spotted that his current shirt number is no longer available to buy on United's online store purchasing the new home kit — but, again, this could be ahead of him being upgraded to another vacant number after becoming a more regular first-team player.
Read more:
For a long time, some supporters felt the seven shirt had been 'cursed' ever since Ronaldo left for the first time back in 2009 (I mean, it didn't go entirely smoothly when he took it back either), but many now believe they that Garnacho is not only hinting it might by his new number but that he's ready for it.
Prior to CR7's return, it was widely assumed that Jadon Sancho would be next to take up the shirt having worn the same number for Borussia Dortmund, but the promising Englishman was made to wait and is still yet to find any real rhythm at United.
One thing is for sure, whoever does earn the shirt will have to rise to the occasion as history tells us you either have to have the personality and confidence to take on the challenge or they can quite quickly sink under the weight of it.
Whether Erik ten Hag thinks Alejandro Garnacho's ambition and performances thus far warrant him becoming United's new number seven remains to be seen.
For all the latest news, events and goings on in Greater Manchester, subscribe to The Manc newsletter HERE.
Featured Image — Alejandro Garnacho (via Instagram)