Sport
Manchester Arena bomb survivor keeps promise to paramedic who saved his life by taking him to see United at Wembley
A truly touching story of friendship through adversity.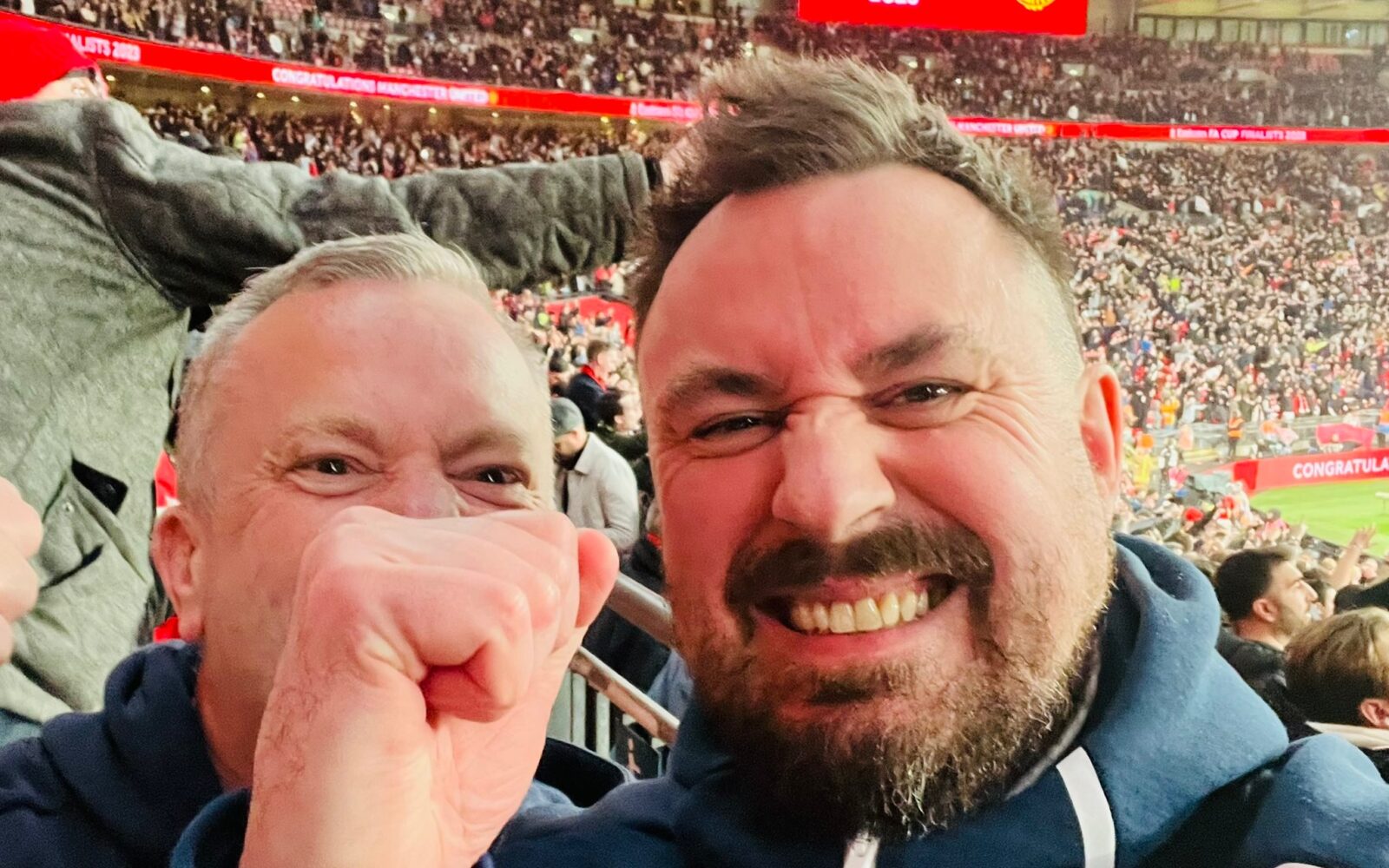 A survivor of the Manchester Arena bombing has kept his promise to the paramedic who saved his life by taking him to see Manchester United at Wembley in the FA Cup over the weekend. Better still, he'll be taking him to the final as well.
Martin Hibbert, who was tragically left paralysed following the Arena attack, struck up a special friendship with paramedic Paul Harvey after the North West Ambulance Service (NWAS) veteran was crucial in saving his life in the hours after the bombing.
Despite being instructed to take Martin to Wythenshawe Hospital on 22 May 2017, Paul chose to take him to Salford Royal's major trauma unit to be given a blood clotting agent — a crucial decision that stopped him from bleeding to death. His daughter Eve also survived severe brain injuries on the night.
Knowing full well that he played a huge role in saving his life on the night, Martin promised that if United ever made it to an FA Cup final, he would take him along as a thank you and on Sunday, with a bit of help from the club, the pair went along to see them beat Brighton in the semi-final.
With United beating the Seagulls 7-6 on penalties and booking their spot in the FA Cup final — the first time it has ever been a Manchester derby — Martin will be seeing out his promise to the fullest and taking Paul along to cheer on their team again in the club's second final this season.
Speaking on BBC Radio Manchester, Martin said that "if it wasn't for a lovely guy called Paul Harvey, I definitely wouldn't be here", explaining how although Paul knew he had survived, the two had never found each other until the hero's wife spotted him on an ITV documentary about the attack.
Meeting up afterwards and discovering that he was also a big Red, he took him on his first of many visits to Old Trafford just a few years ago, making his FA Cup promise and enjoying a "special relationship" ever since. Paul sadly suffered similarly serious spinal injuries following an accident in 2021.
With Paul having recently left the NWAS after more than 22 years of service, going on to become a PCN para, he was then surprised by Martin just a few weeks ago with tickets to the semis (his first-ever trip to Wembley) and the belief that United would make it to the final — and now they have. Storybook stuff.
Read more:
He went on to add that "[Sunday's win] was about more than just football: it was about love, friendship and what can come out of something so horrible… something beautiful". Heartwarming stuff and beyond well deserved — we only hope that the pair get the result they're hoping for on 3 June.
With his spinal cord being severed in the attack, the 46-year-old survivor has gone on to become a massive disability advocate and campaigner, becoming both a motivational speaker and the vice president of the Spinal Injuries Association (SIA).
As if this pair weren't inspiring enough, last year Martin went on to become the second paraplegic to ever summit Mount Kilimanjaro and has raised nearly £1 million for the SIA. Simply incredible.
For all the latest news, events and goings on in Greater Manchester, subscribe to The Manc newsletter HERE.
Featured Image — Martin Hibbert/Paul Harvey (via Twitter)