Trending
Manchester City has released a behind-the-scenes video from the parade, and it's pure chaos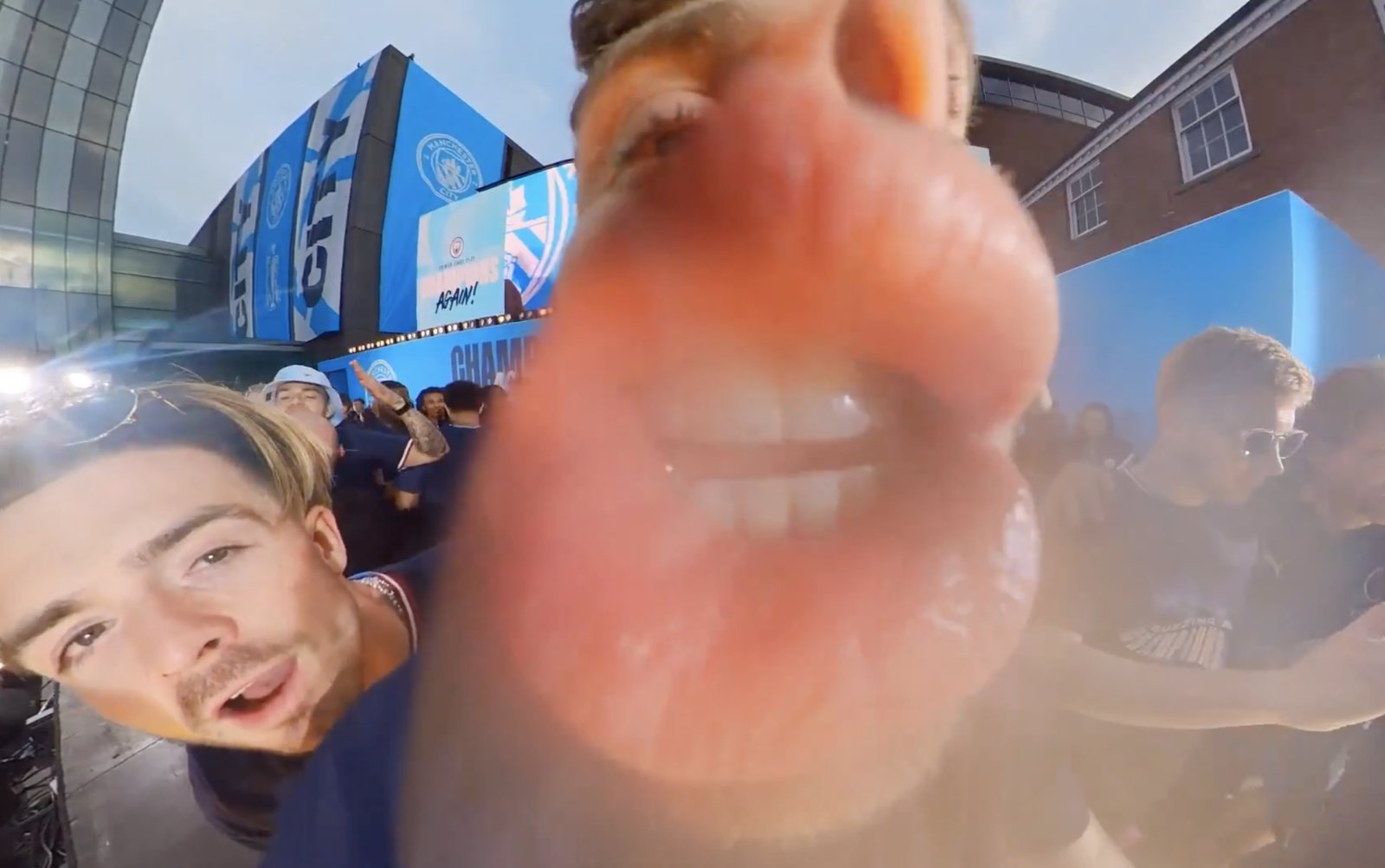 Manchester City has released a new behind-the-scenes video from this week's open top bus parade through the city centre.
The footage shows players and other club staff raucously celebrating inside the National Football Museum before piling onto the blue double-deckers.
Chaotic moments include Pep Guardiola singing along with his own fan chant We've Got Guardiola, players spraying champagne over spectators, and Jack Grealish, well, being Jack Grealish.
The 26-year-old midfielder has been the talk of the town this week as he well and truly let his hair down to celebrate Manchester City's Premier League victory.
A wobbly Grealish was videoed on Monday saying: "I wanna see everyone at Albert's Schloss tonight, and I'll buy everyone a Jagerbomb."
He had been striding around all afternoon – usually with at least one alcoholic drink in his hand (and another beer stashed in the pocket of his tracksuit bottoms) – wearing multiple necklaces and sunglasses, even while indoors.
Man City's new behind-the-scenes footage from the parade also shows him hitting Phil Foden with an inflatable banana, posing for photos cuddling the mascot Moonbeam, and wearing a woman's handbag.
Read more: The nation is being asked to sing Sweet Caroline for the Queen at Jubilee street parties
At one point, Grealish and teammate John Stones get hold of a 360-degree camera and use it to film an extreme close-up of them singing Wonderwall.
He's now carried on the party with a trip to Ibiza, where he's been living it up at Wayne Linekar's beach club.
We can't say he didn't warn us – Grealish posted a photo of himself with a beer inside the Etihad changing rooms straight after the game, captioned: "Ooooft the first of many."
Featured image: Manchester City