Sport
Manchester Futsal Club mop up Team and Coach of the Year awards after stellar season
'It shows how much work all the staff have put in this season to make us the best club in the country.'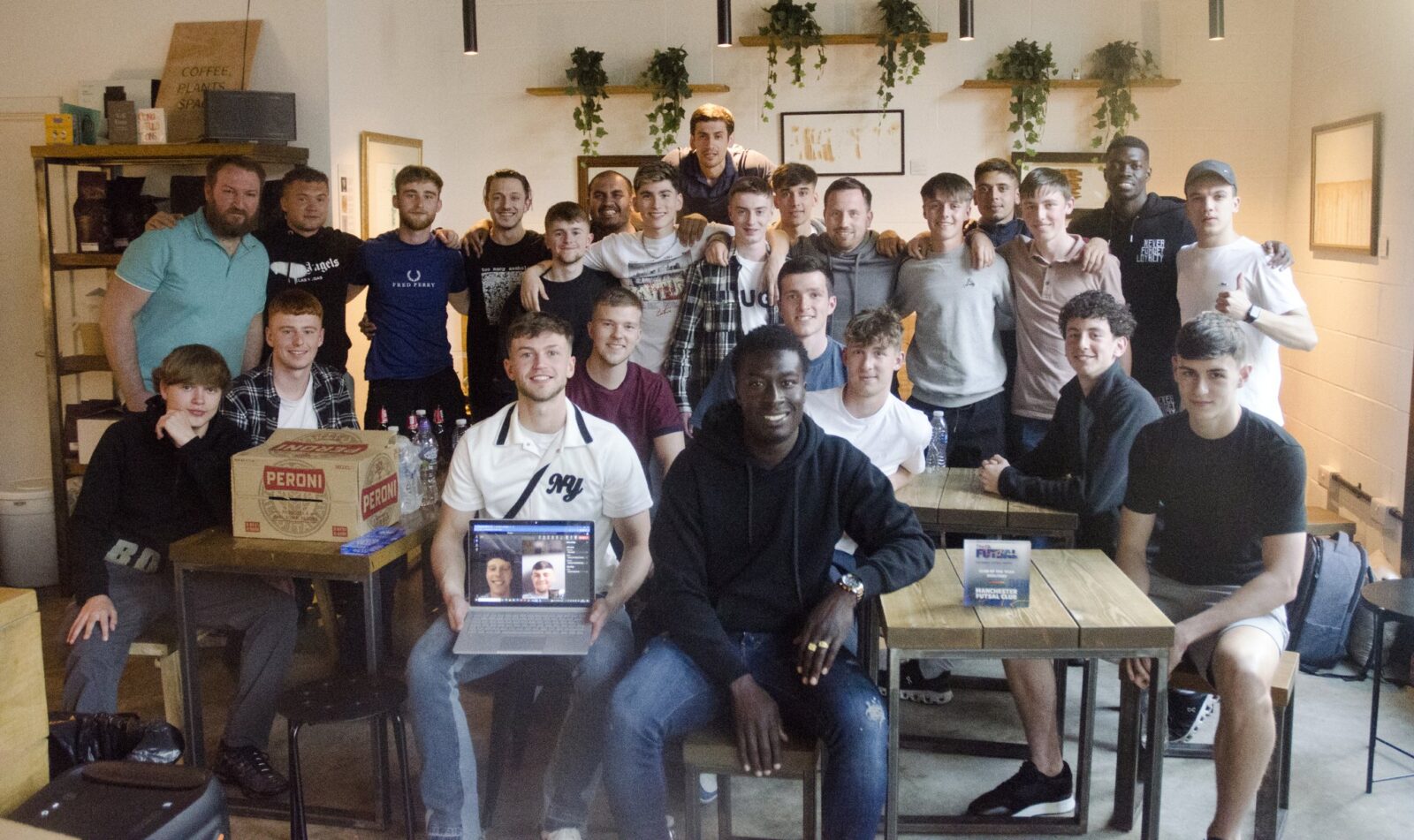 Manchester Fustal Club have picked up a pair of impressive awards following a brilliant season, winning both Club of the Year and Coach of the Year awards.
The Manchester side finished as runners-up in this year's National Futsal League campaign, winning nine, drawing two and losing just three of their 14 games all season.
Despite finishing behind this year's champions Bloomsbury in the men's first tier, the promising young side and Manchester Futsal Club Women's team have been both recognised for their progress over the past year, with the Greater Manchester girls taking a year out as part of a big development drive.
With one of the lowest average ages in the league, the squad's stellar second-place finish looks to be a sign of even better things to come next season.
Better still, the accolades didn't stop there as player turned coach (for this season at least), Ryan Williams, won the National Futsal Series Tier Two Coach of the Year award at the 2023 Grand Finals as well.
After suffering a heavy ACL injury, Williams decided to spend his year coaching the B team, which he also led to second position, finishing just six points behind league leaders Derby and only just missing out on a place in the Futsal Champions League preliminaries.
At just 23, Ryan is one of the youngest to have ever won the award and having studied at Ashton Sixth Form College, the school passed on a "huge well done" to the youngster, adding that "the Sport and Public Services department, in particular, are hugely proud of your achievement."
Writing on social media, Williams also heaped massive praise and credit on co-owner Ilya Ovechkin and coach Raducio King, among many others, who helped him on his coaching journey.
Read more:
Speaking to The Manc, he went on to add: "It was my first season working with this squad and the competition was high.
"There was never an easy game with a lot of other great coaches across the country in Tier 2, so to win Coach of the Season is my greatest achievement as a coach. Manchester Futsal winning Club of the Season also goes to show our club values and how well the club is run from the academy right up to the first team.
"It shows how much work all the staff have put in this season to make us the best club in the country."
With two teams finishing as runners-up in the two highest leagues in the country, and the women's team beginning to shape an exciting new squad ahead of returning to the fold next season, it's been a brilliant year all-round for Manchester Futsal Club. We're excited to see what comes next.
For all the latest news, events and goings on in Greater Manchester, subscribe to The Manc newsletter HERE.
Featured Image — Manchester Futsal Club (via Twitter)