Sport
Manchester United have stripped huge poster of Cristiano Ronaldo off Old Trafford
It's not what you think, but it definitely LOOKS dramatic.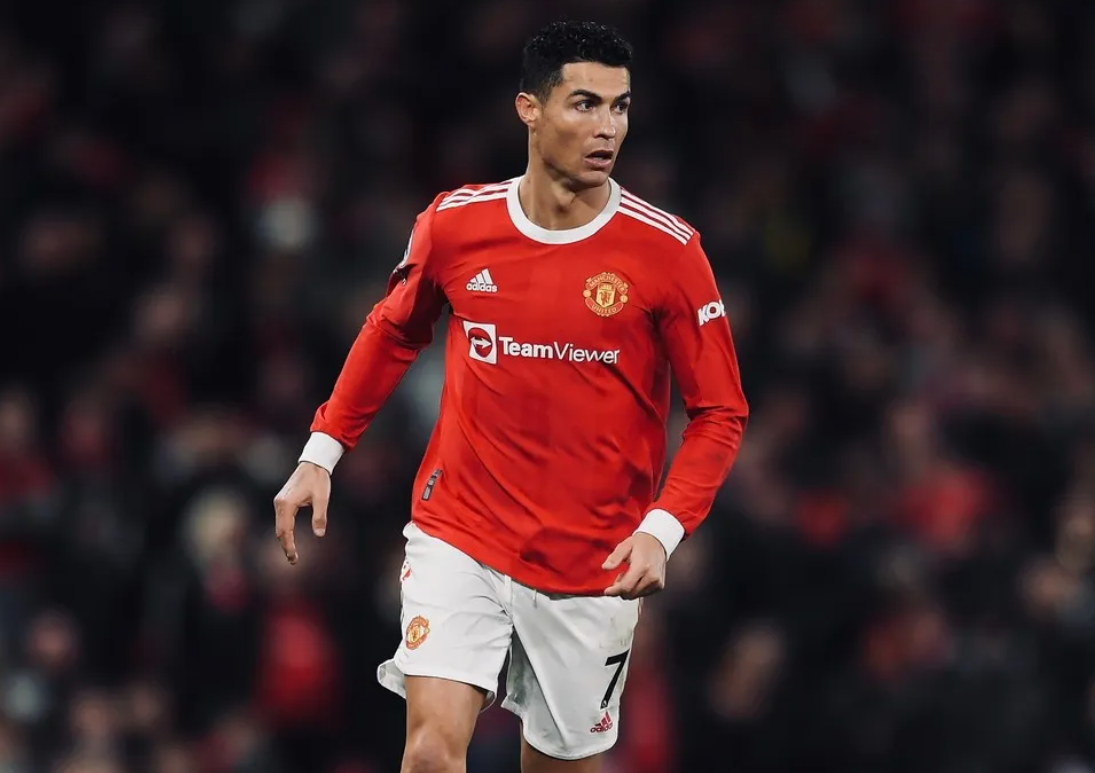 The fall-out from Cristiano Ronaldo's explosive interview with Piers Morgan continues, with Manchester United now pulling down the huge poster of the footballer from the front of Old Trafford.
Today, workers have been spotted tearing down the massive poster of the Portuguese star from the front of the iconic ground.
It's also understood that the club are seeking legal advice about the ferocious comments Ronaldo made in his interview, in which he called out his current coach Erik ten Hag as well as other United players and board members.
Of Wayne Rooney, Ronaldo said: "I don't know why he criticises me so badly… probably because he finished his career and I'm still playing at a high level. I'm not going to say that I'm looking better than him. Which is true…"
Since the interview was released, Ronaldo has faced widespread criticism for 'betraying' his club, and faced a frosty reception from his teammates at the Portugal camp for the World Cup.
The sight of his face being yanked down from Old Trafford has surprised a lot of fans, but it's actually understood that the decorative mural was always due to be stripped down this week, even before that interview emerged.
It's because the stadium will be hosting the final of men's and women's Rugby League World Cup on Saturday.
The poster featured other United legends like David Beckham and Eric Cantona alongside Ronaldo.
Read more: Ronaldo calls out ten Hag, Rooney and United board in explosive Piers Morgan interview
United issued a statement on Monday after the first clips appeared from the interview.
It read: "Manchester United notes the media coverage regarding an interview by Cristiano Ronaldo. The club will consider its response after the full facts have been established.
"Our focus remains on preparing for the second half of the season and continuing the momentum, belief and togetherness being built among the players, manager, staff, and fans."
Featured image: Manchester United