Sport
Ronaldo 'snubbed' twice at Portugal camp as United teammates give him a cold reception
Some argue fans are reading too much into it but, you have to admit, this is less cordial than usual.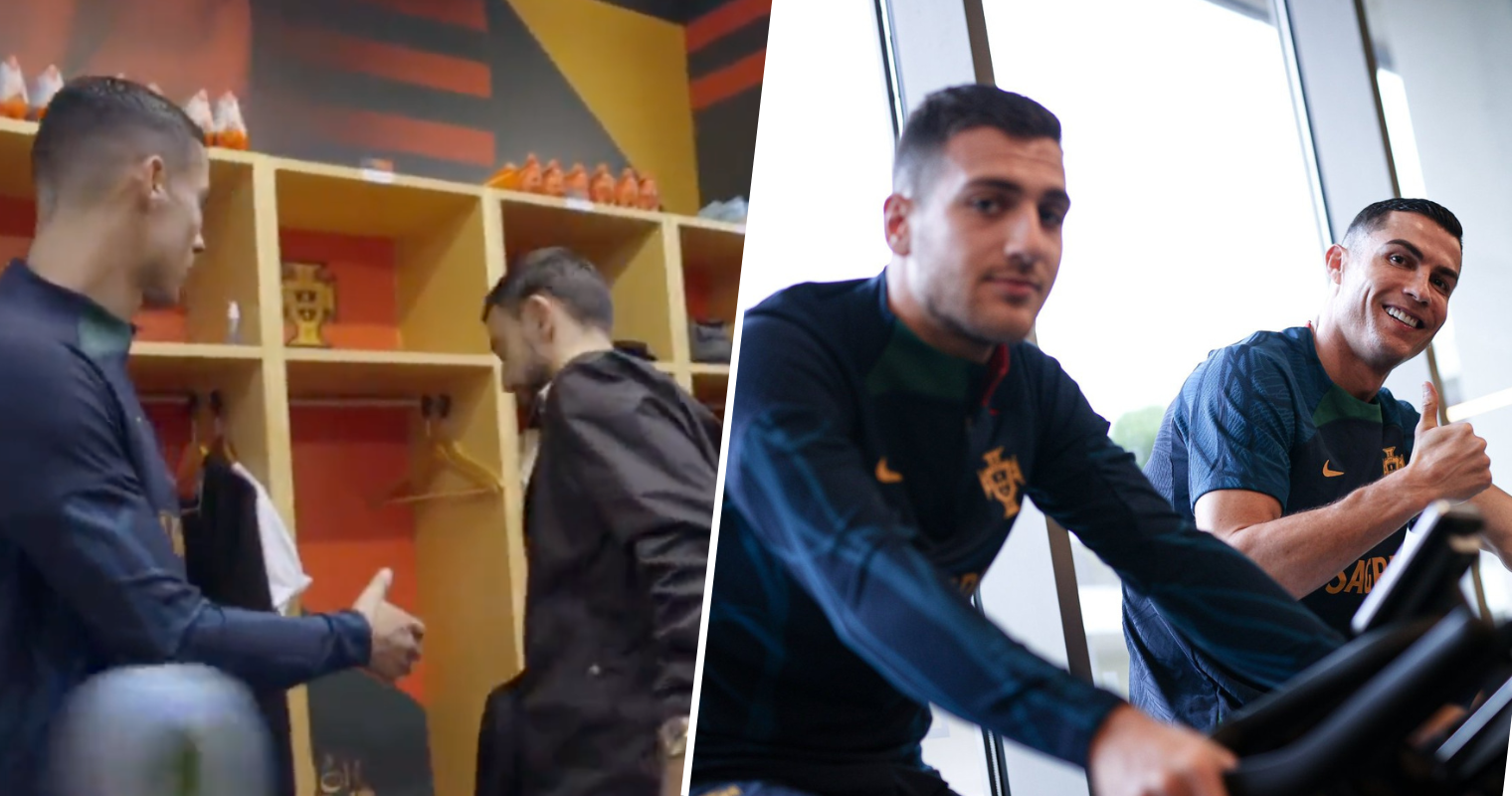 The ripple effect from Cristiano Ronaldo's bombshell interview isn't just travelling throughout Manchester United but the Portugal camp too, it would seem.
Following his controversial comments in an exclusive with Piers Morgan released on Sunday, the 37-year-old travelled to join his compatriots ahead of the World Cup, but he wasn't exactly welcomed with open arms by two of his fellow United teammates.
In footage released by the Portuguese FA, Bruno Fernandes can be seen entering the training camp and keeping somewhat of a distance as Ronaldo goes to greet him. It's all in the face.
Well, that was awkward.
As you can see, Fernandes not only limits himself to a civil but brief handshake while Ronaldo looks on despondently, but the midfielder then goes on to share an affectionate private handshake with one teammate and then hugs another.
Currently acting as one of the leaders in the United dressing room, often captaining the side given the recent absence of Harry Maguire, Bruno will have no doubt been upset by his friend and colleague's comments — especially when they came after such a hard-fought win against Fulham on Sunday.
Several figures around Old Tafford are said to be "extremely disappointed" that veteran footballer, sporting icon and United legend (or at least he was) would "disrespect" the club like this.
To make matters worse, the 'Portuguese Magnifico' wasn't the only one to seemingly snub CR7, as United right-back Diogo Dalot was also pictured looking less than chummy with his fellow club and countryman.
In not one but two different photos, Dalot can also be seen keeping his distance from Ronaldo and one image, in particular, has unlimited meme potential.
We'd say these don't look so bad if it wasn't for the fact that even Portgual decided to crop his expression out of the right-most photo on their own Instagram.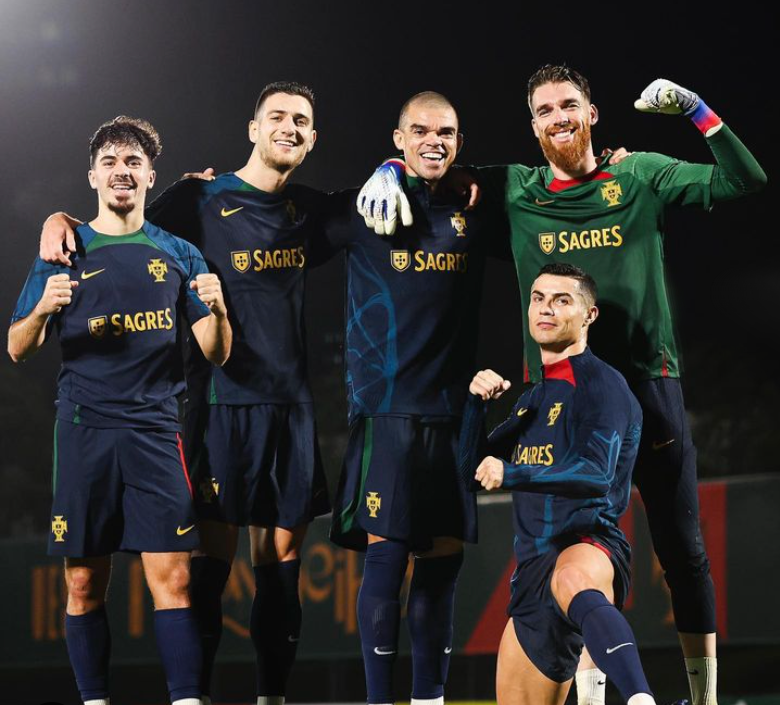 Read more:
Some people are arguing that too much is being made of these images, especially given they were released by the team themselves. However, when you consider how these players normally are on the pitch, not to mention how friendly they are with their national hero usually, there is a marked difference.
Ronaldo is a player that both Bruno and Dalot, like the rest of their country, have obviously admired growing up in Portugal and have regularly displayed camaraderie with since Ronaldo returned to United.
With that in mind, even if they intend to play happy families for the sake of the tournament, it's fair to say they haven't made the best start when it comes to keeping up appearances.
For all the latest news, events and goings on in Greater Manchester, subscribe to The Manc newsletter HERE.
Featured — Portuguese FA