Sport
Marcos Rojo tears into Harry Maguire and reveals why Ole Gunnar Solskjær wouldn't drop him
Good mates then yeah, Marcos?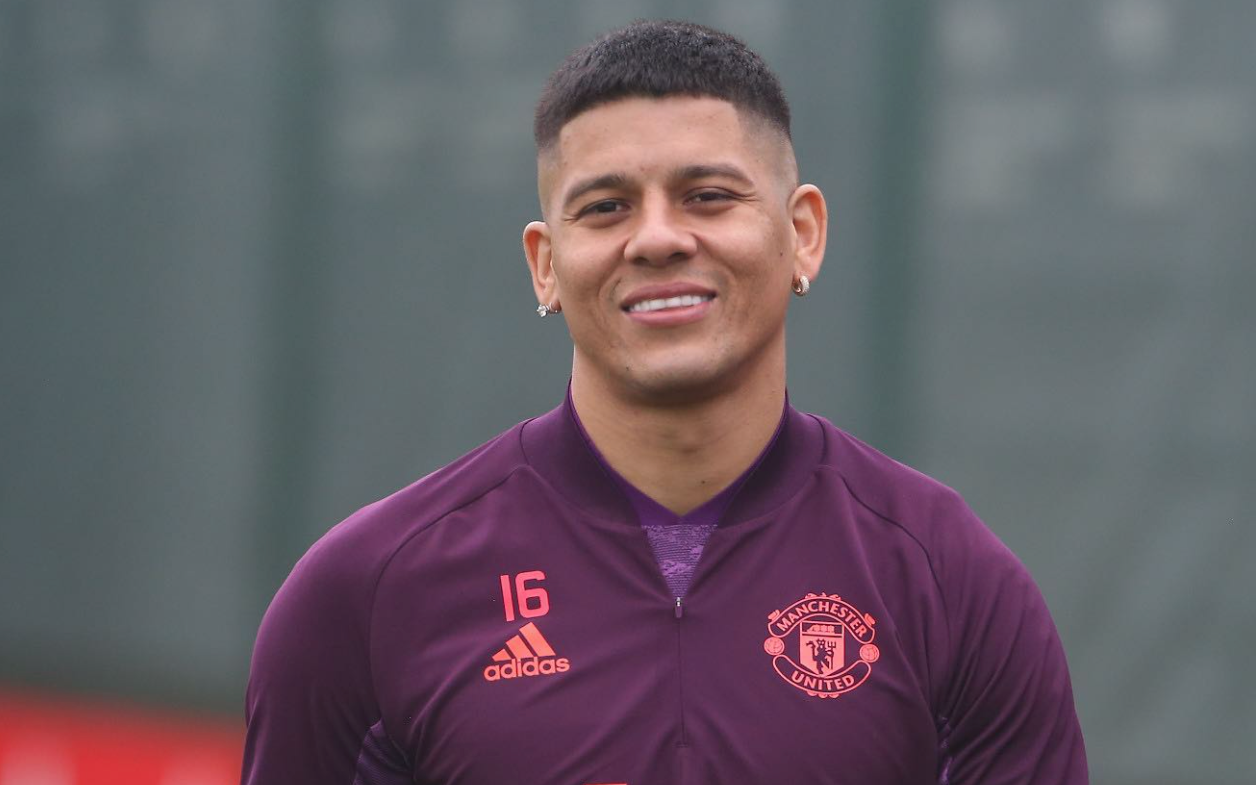 Ex-Manchester United defender Marcos Rojo didn't hold back when talking about his old teammate Harry Maguire in a recent interview, along with Ole Gunnar Solskjær too.
The former United fullback didn't spend a lot of time playing alongside the Red Devils' current club captain, but it seems the England international didn't leave the greatest impression on Rojo, who spent seven years at Old Trafford.
Speaking to Argentine outlet TyC Sports earlier this week, the 33-year-old spoke of the time he went into head coach Ole Gunnar Solskjær's office when United were playing in the Europa League and demanded that he be put in the starting lineup over Maguire or be allowed to leave.
Safe to say he wasn't his biggest fan…
Rojo explained how he was enjoying a good spell in his United career (which was often derailed by injuries), and was starting to play more regularly in cup games, but after Maguire signed for the club in 2019, he grew frustrated that he was playing in the team even despite poor performances.
"I was playing in the Europa League, but I was really angry with the coach [Ole] because he was putting Maguire [in the squad] instead of me, who thank god they finally took him out of the starting lineup for Licha [Lisandro] Martinez.
"One day I went to Solskjaer's office to tell him to let me leave for the other club or put [me] in the starting lineup, but he told me that Maguire had to play because of the money they paid for him.", having signed for over £80 million — a then-world record fee for a defender.
Rojo went on to say "[Maguire] was making huge mistakes already" — having regularly come under fire for lapses in concentration, poor form and general misfortune on the pitch for a while now — and said to Solskjaer: "Son of a b***h, let me play because this guy is making huge mistakes every week".
Read more:
While the remark was undercut with laughter, it's clear that he was just as frustrated with the Norwegian as he was with Maguire.
Now playing at Boca Juniors back in his home country, Rojo's United career might never have hit the heights he would have hoped for after singing all the way back in 2014, but it certainly looked like he spotted some of the same issues many Reds have raised for months now.
With Lisandro Martinez now out for the rest of the season and Raphael Varane also struggling with injury problems, Erik ten Hag hasn't been left with much choice other than to phase Maguire back into the starting lineup and will just hoping he can finally recover some kind of form.
Many supporters also think even one of Maguire's current teammates may not be the biggest fan either.
For all the latest news, events and goings on in Greater Manchester, subscribe to The Manc newsletter HERE.
Featured Image — Marcos Rojo (via Instagram)/Man United (via Twitter)