Sport
Man United fans send clear message to Harry Kane with chant during disappointing Spurs draw
It feels like this saga has dragged on for so many transfer windows now. Is this finally the year he leaves?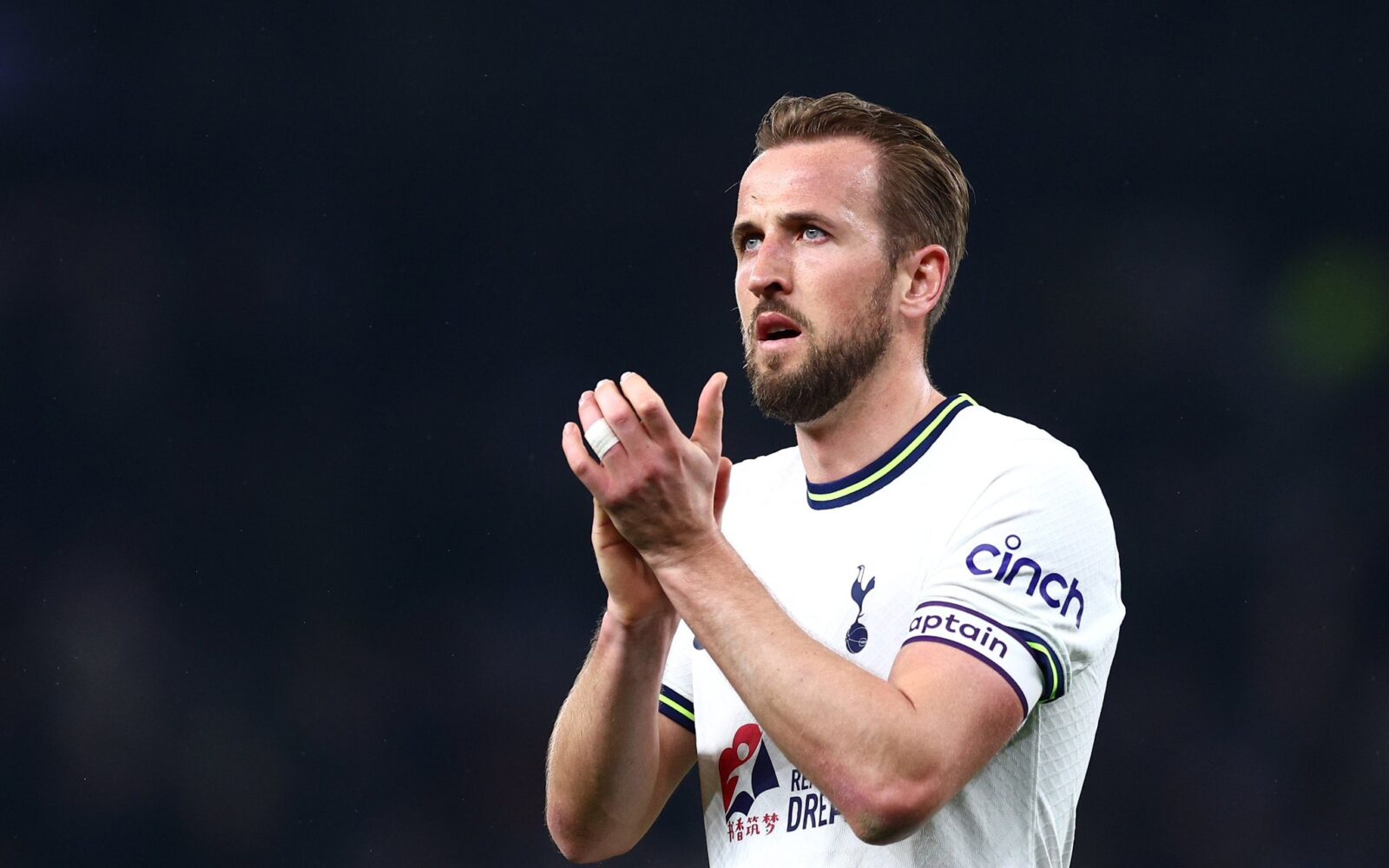 Man United fans sent a clear message to star striker Harry Kane following their disappointing draw away to Tottenham: we want you this summer.
Erik ten Hag's side looked to be in full control in the first half; with Jadon Sancho and Marcus Rashford earning them a 2-0 lead with a pair of equally impressive strikes, it looked as though Spurs were staring down the barrel of another damaging defeat after the 6-1 embarrassment against Newcastle.
With that narrative floating around even before the game, talk of Harry Kane finally leaving Spurs was once again at the forefront of many conversations among football fans, with Old Trafford long having been considered a potential destination.
One thing's for sure, it's a move that a lot of United fans want, as they made clear with their chant directed towards Kane during the game: "we'll see you in June".
Started after a chorus of his usual chant from his home fans ("Harry Kane, he's one of our own"), the Stretford Enders quickly turned the words to make their feelings known that he'd be more than welcome on the opposite team bus.
Moreover, this nudge from travelling Reds came in the middle of the game when ten Hag's team were still leading and while the message may have started out as, 'leave this sticky situation for a club that look to be back on the up', Kane's part in the two equalisers only made their case for signing him even stronger.
After swinging at a shot that saw the rebound fall to Pedro Porro's wonderful outside-of-the-boot finish into the top right corner, Kane also directly set up Heung-min Son with a ball across the box to assist him once again (the pair now holding the record for the most goal combinations in the Premier League).
While ten Hag criticised his players after the game, saying that "the goals [and the two points] we conceded we're so easy and we could avoid them", it once again showed how the England captain can help change games, even when it isn't him on the scoresheet.
Read more:
Either way, the discussion around whether this upcoming transfer window will finally be the one where Kane decides to leave his boyhood club in search of silverware looks to drawing towards an inevitable conclusion — the consensus being that it's 'now or never', especially at this stage in his career.
Furthermore, with the Prem's all-time top scorer record firmly in his sights and clearly on a list of things he wants to achieve as a player, pundits and football fans alike can't see the 29-year-old playing anywhere other than England until it's his, and many think United is now the only real option for him.
The Red Devils might have been linked with the likes of Victor Osimhen and others, but if the fans chants are anything to go by, they know what they want: to see Harry Kane in a United shirt come June.
You can watch the highlights of Tottenham Hotspur vs Manchester United down below:
For all the latest news, events and goings on in Greater Manchester, subscribe to The Manc newsletter HERE.
Featured Image — @sanchoSZN/Harry Kane (via Twitter)