Sport
Marcus Rashford rubbishes rumours of '£500k-a-week' contract demands
Always check your sources, folks.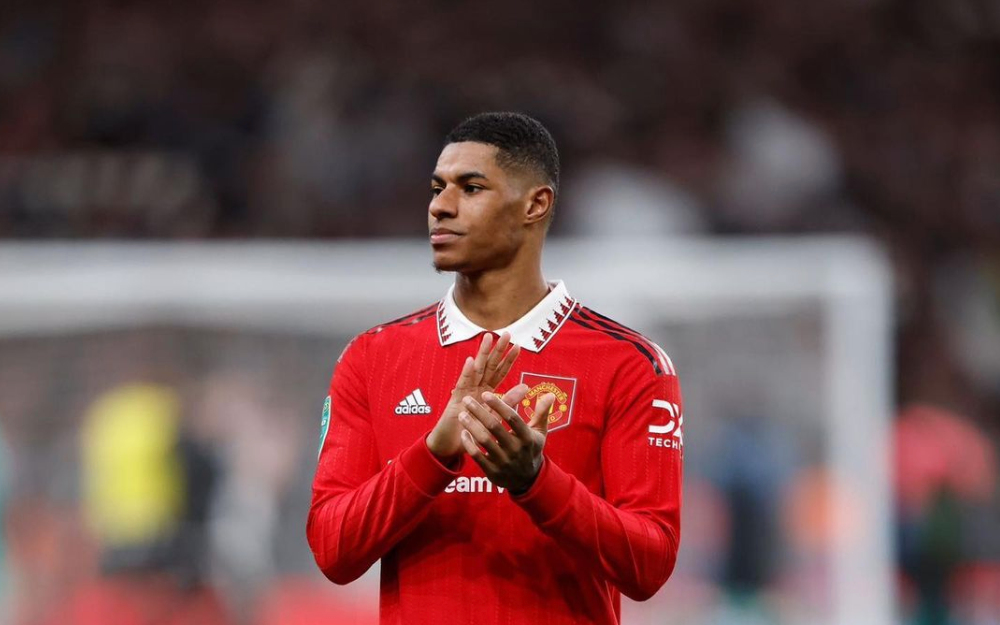 Marcus Rashford has quickly quashed rumours that he and his agent were eyeing up a new '£500k-a-week' contract at Manchester United following a story by the Daily Star.
The Manchester United star, who is currently enjoying the best season of his career so far, was reported by sports writer Jeremy Cross to have been looking for a £500k-a-week as he approaches the final 12 months of his current contract and the club are keen to tie him down on a new long-term deal.
While negotiations are believed to have begun, there wasn't just little evidence to support these claims: there was none — with the outlet simply suggesting that he wanted to be the highest-earner in the Premier League above the likes of Kevin de Bruyne, Erling Haaland and teammate David de Gea.
All three referenced are said to be on weekly wages of between £375,000-£400,000, and Cross also referenced Cristiano Ronaldo's massive wages after his return to the club, but as the in-form number 10 qualified shortly after on Twitter, his claims were all "complete nonsense".
As you can see, the 25-year-old wasted no time in putting the paper talk to bed, insisting that he and the club "have been respectful to one another".
Rashford was reported to be on upwards of £200k a week in his current contract signed back in 2019 and set to expire in June 2023, but he was one of four players who had extensions triggered by manager Erik ten Hag shortly after he arrived at Old Trafford, alongside Diogo Dalot, Fred and Luke Shaw.
Following United news aggregator UtdPlug sharing the false report, the tweet was soon taken down, with the social media account apologising to Rashford directly and assuring, "it won't happen again".
Thankfully, the Wythenshawe-born winger was as understanding as you'd expect, replying: "No problem at all!… I know you are not to blame".
Read more:
The England star missed out on the Euro 2024 qualifying matches after withdrawing through injury and was also subject to criticism by some sections of the media for visiting New York shortly after the announcement.
However, Gareth Southgate quickly snuffed out that narrative too, insisting that "once he's ruled out of the squad, it's entirely up to him how he spends his time. The players don't get a lot of breaks… If they get 48 hours with the schedule as it is, I think they have to take advantage of it."
On the other hand, many Reds have quipped that Rashford and United have simply echoed the days of Sir Alex Ferguson by recalling key players during the international break to avoid any risk of injury and get some added rest.
Either way, he is now back in training and, as he said in his tweet, simply focused on "the league and winning trophies."
For all the latest news, events and goings on in Greater Manchester, subscribe to The Manc newsletter HERE.
Featured Image — Marcus Rashford (via Instagram)