Sport
Rio Ferdinand explains how Marcus Rashford can become 'even more horrible' to play against
He believes he can become 'world class'.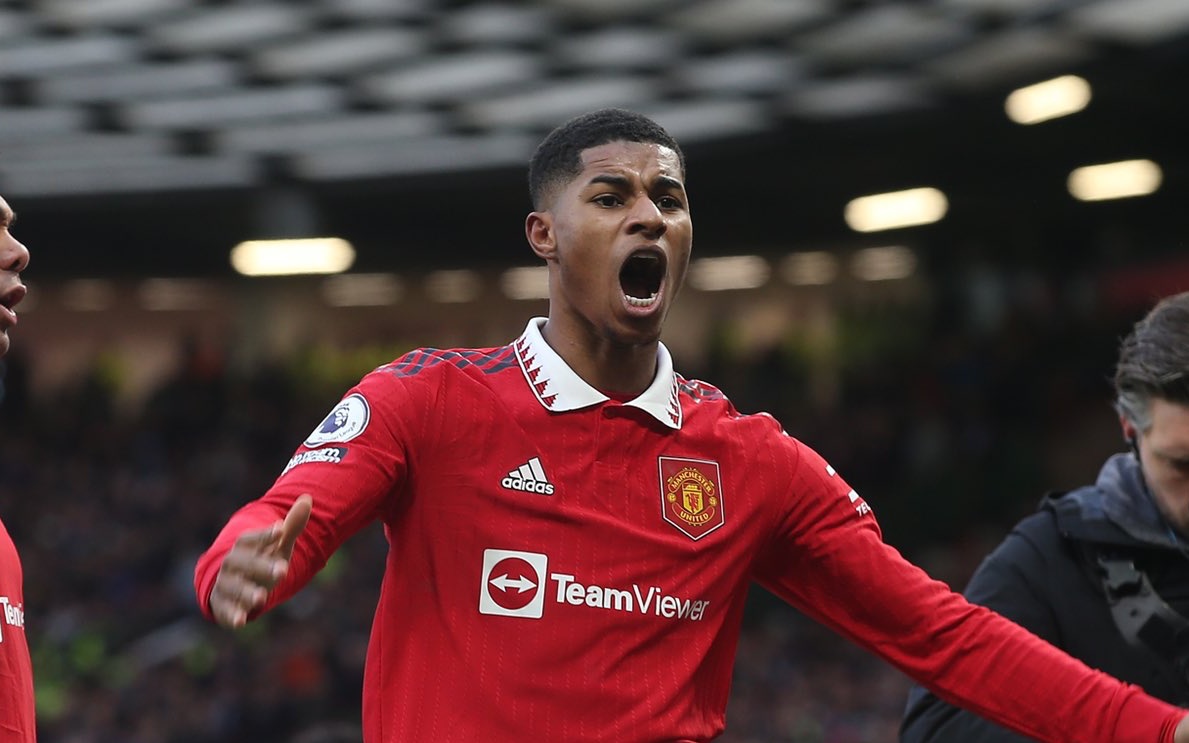 Rio Ferdinand has given his insight into how he believes Marcus Rashford can continue to improve and become "even more horrible to play against".
The 25-year-old is currently in the form of his life, scoring his 12th goal in the Premier League and 21st this season in the win over Leeds at the weekend. He also happens to have the most goal contributions of any player in Europe's top five leagues since the World Cup. Levels.
However, after being asked how he thinks Rashford can continue to kick on and take yet another step up this season, the ex-Manchester United and England man said that the in-form forward needs to focus on two main things: decision-making and consistency across a full 90 minutes.
Going into detail from a defender's perspective, Rio says that Rashford can become a truly "world-class" threat if he hones these key aspects.
"If I'm a defender, sometimes I look at Marcus and he can make it easy for defenders sometimes in the game", says Ferdinand. "If he offered the threat in behind a bit more, then I think he'd get even more joy to feet and becomes that threat in behind still."
While Rashford has already scored lots of goals in his career by running in behind, Rio believes that it's more a case of fine-tuning his "decision making on whether to come long or short, if he gets that he becomes even more of a horrible player to play against."
Moreover, United's former number five says that if Rashford can start showing his effectiveness and "dominance over [the full] 90 minutes" by bringing other teammates into the game, the sky's the limit.
Read more:
The 44-year-old went on to say that even in the last couple of seasons "when he was out of form, there were still elements where you were saying, 'wow', he can produce a pass and put people through on goal if there are runners.
"Once he starts getting that synergy with other people in the team he'll be able to pick out players more. He can take over a game. We've seen him do that at points this season but if he can do that more consistently I think you're getting into the realms of world-class football player."
Rio does add the caveat that he thinks Rashford isn't far off that elite level already and it goes without saying that he's on track for his best statistical season ever so far.
It will be interesting to see if he keeps this goalscoring run going and starts adding in even more of these on top, just how good he can be and where United will finish this season too.
For all the latest news, events and goings on in Greater Manchester, subscribe to The Manc newsletter HERE.
Featured Image — FIVE (via YouTube)/Marcus Rashford (via Twitter)