Sport
Marcus Rashford says Erik ten Hag's pre-season is 'one of the toughest' he's ever had
Sounds like the Dutchman is putting them through their paces.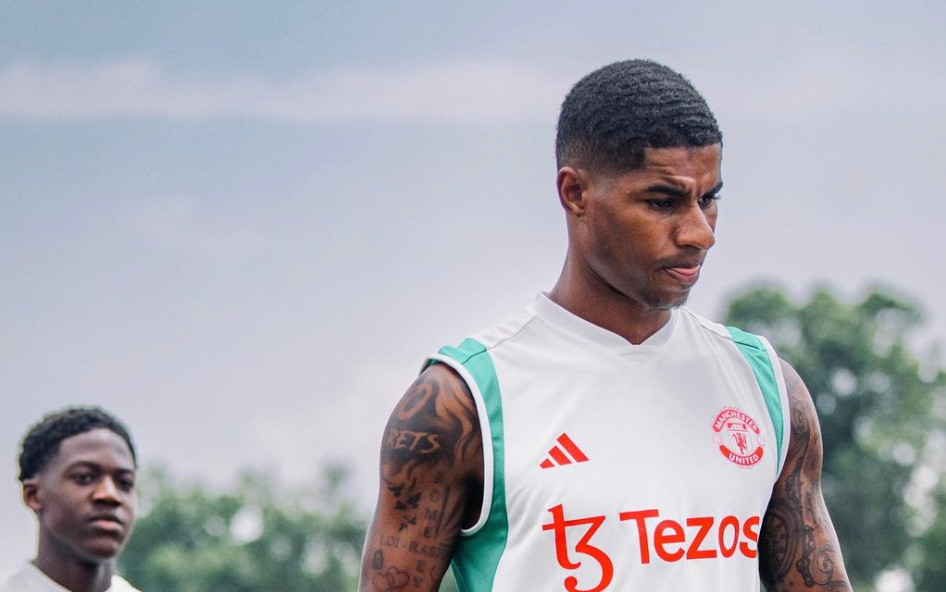 Manchester United star Marcus Rashford has revealed that Erik ten Hag's latest pre-season is "one of the toughest" he's ever been through, describing it as both physically and mentally challenging.
The Man United no.10 had his best statistical season ever last year, managing his highest-ever goal tally with 30 across all competitions, registering 11 assists and emerging as an even greater talisman in Erik ten Hag's team than under any previous manager.
Speaking to Gary Neville on the latest of The Overlap, the 25-year-old gave an in-depth interview on everything from what he's learned from his previous coaches and what parts of his game he's working on, to hunting down Wayne Rooney's goalscoring record, how his family have helped him and more.
He also touched on the impact ten Hag has had on him and the rest of the squad so far, describing this most recent pre-season as "one of the toughest I've ever had".
Chatting with the former defender last month, Rashford said: "Erik's pre-season is one of the toughest, running wise but we also do a lot of passing drills and it's a lot of mental concentration and when you're already physically tired, it's difficult to concentrate for long periods of time."
The lightning-fast forward said that in addition to lots of ball work, the squad regularly do "20–30-minute technical sessions" before breaking into "eight or 10 blocks of box to boxes or shorter intensity runs" and then going back into the technical work.
He went on to add that part of the challenge has been carrying out these sessions in the "heat of the places that [they're] training in", but insisted that he feels in good shape as the pre-season is drawing towards an end.
In fact, Rashford is feeling so confident — something he says has been restored throughout the team, reminding them that they "wouldn't be here if [they] weren't good players" — that he believes he could push as far as "35 or 40 goals". Reds will just have to hope he doesn't pick up any more injuries and can kick on even further this season, no doubt having already been lofted by his new contract.
Read more:
Fitness was another aspect that the Wythenhsawe winger touched upon, describing his shoulder surgery back in 2021 as the "lowest point" in his career, and while the England international has struggled with a number of injury problems over the past few seasons, it seems his hard work and determination is paying off.
As he sees it, "If I don't do these things [pre-season training camps], maybe you start the season and don't feel that you're up to scratch and I don't want to be in that position". As well as working on his left foot and his heading ability, Rashy is also eyeing up longevity and says he wants to play until he's 37.
One thing United fans will be pleased to hear is how the former Ajax coach has helped improve the chemistry amongst the squad too, stating that he's "really concentrated on making everyone together as one", whether they're in the starting 11 or not.
You can Marcus Rashford's Overlap interview with Gary Neville in full down below:
For all the latest news, events and goings on in Greater Manchester, subscribe to The Manc newsletter HERE.
Featured Image — Sky Bet/The Overlap (via YouTube)/Marcus Rashford/ Man United (via IG)