Sport
'We need to do instead of talk': Oleksandr Usyk says what we're all thinking about Tyson Fury fight
There's still fights in the way before we can even start thinking about Fury vs Usyk again.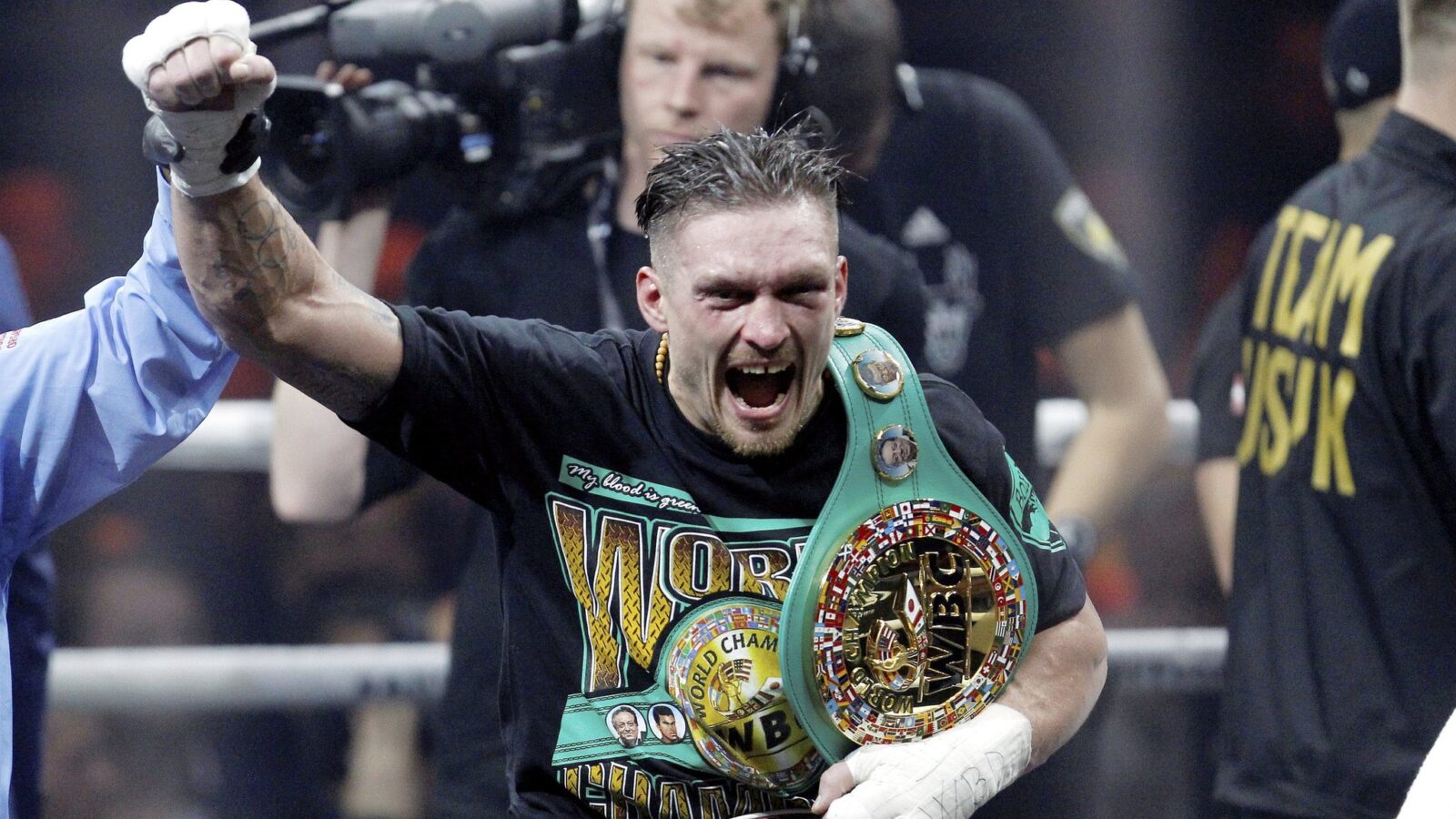 Oleksandr Usyk has pretty much summed up what everyone else is thinking regarding his ongoing fight saga with Tyson Fury as both men prepare for the next bouts — just not against each other.
The Ukrainian boxer is set to take on another Brit in Greenwich's Daniel Dubois on August 26 after being handed the mandatory fight by the WBA last month, however, it's no secret that the match-up he really wants is the WBC champion, Tyson Fury. We want it too.
A deal between the two heavyweights looked to have been agreed earlier this year but was ultimately called off back in March following disputes over the final purse split, with both parties blaming the other and fight fans left frustrated.
Unsurprisingly, there has been plenty of choice words exchanged since, with John Fury even demanding Usyk "apologise for trying to bamboozle the public", but now the 36-year-old has called on everyone involved to stop talking and start acting.
Speaking in an exclusive with TNT Sports, Usyk suggested that he has been handed the wrong opponent but that "this is part of the way and if I have this Englishman in my way now then I have to face him".
In an admittedly rare moment of pleasantry in what has been a typically trash-talk-filled build-up, the WBA, WBO and IBF holder said of Fury: "As a human being, I think he is a great person. I think he's a great man, a great father, a great family man and as an athlete he's brilliant as well.
Nevertheless, the nine-time title holder went on to say, "there's too much words, instead of actions", adding that "The whole world wants to see the fight between Oleksandr Usyk and Tyson Fury and we have to make it. People are tired of talks. We need to do instead of talk." He's not wrong.
As for Dubois, Usyk insisted that he won't "underestimate him… I do [the same] volume of work in my training and with Daniel Dubois there is no exception… I train as hard as I can, as it's possible, to achieve my goal in the ring", though there is no doubt Usyk sees this as merely a stepping stone to get to Fury.
Read more:
Elsewhere, whilst Tyson Fury is set to fight former UFC champion Francis Ngannou on 26 October in Saudi Arabia, he has still made it very evident he wants the fight against Usyk to happen.
However, the 34-year-old admitted back in June that he is out of practice and could potentially face a "12-round disaster" if he were to fight him now, having been out of the ring pretty much ever since his fight against Derek Chisora back in December 2022.
The Gypsy King has also been busy with other projects besides boxing in the interim too, with he and the rest of the Fury family revealing their new Netflix reality show late last month, which is set to air on 16 August.
As for younger brother Tommy, he has finally announced his next fight against yet another YouTube and social media personality in KSI, warning that he wants to end the recent influencer boxing trend "within 12 months".
For all the latest news, events and goings on in Greater Manchester, subscribe to The Manc newsletter HERE.
Featured Image — Oleksandr Usyk (via Twitter)/Tyson Fury (via Instagram)