Sport
Oktagon 48 is just a fortnight away as celebrities and a former Manc Cage Warriors champion are set to face off at AO Arena
Another big fight night at AO Arena is just arounnd the corner.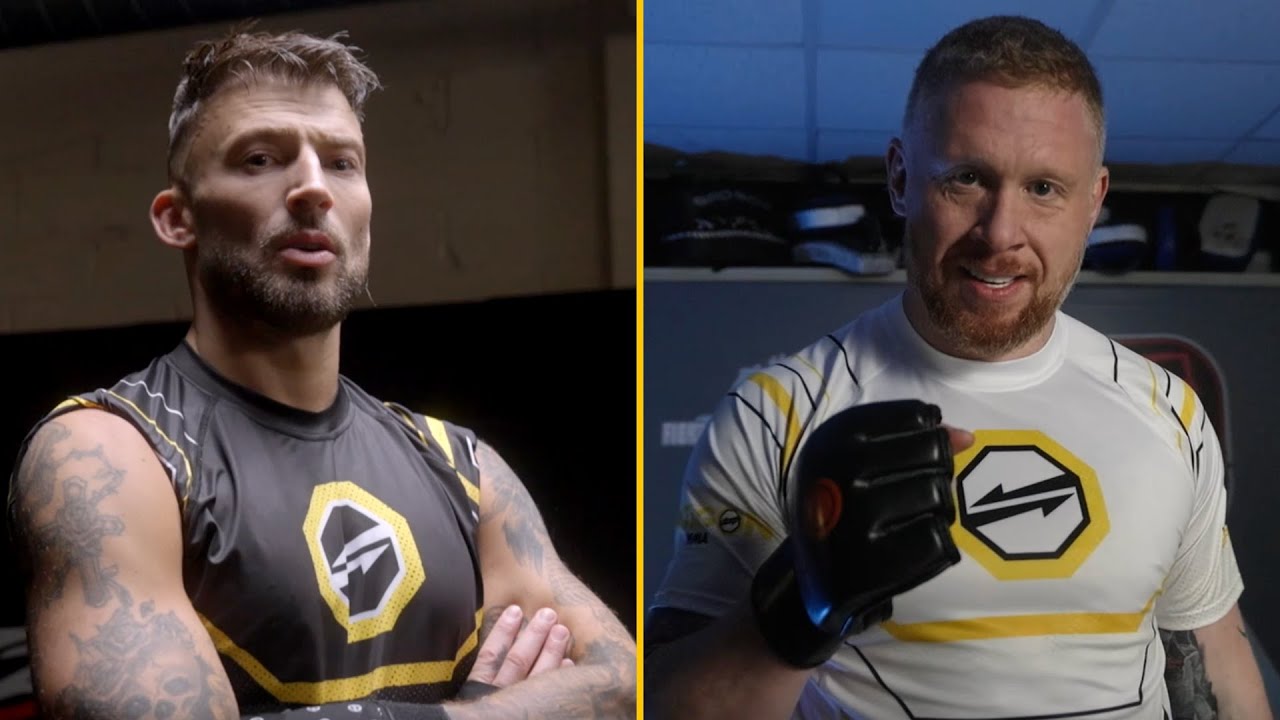 Europe's leading MMA promotion, OKTAGON MMA, is hosting its first-ever UK show at Manchester's AO Arena this winter and fight night is now just over a fortnight away.
Promising both professional fighters and celebrities who are set to get a taste of the action, the Arena is following up a huge night which saw the likes of Tommy Fury, Logan Paul, KSI and more fight this past weekend, with a landmark night for one of the fastest-growing sports associations in the continent.
A whole host of pro-MMA stars be getting in the Oktagon this November, including Bolton's very own Jack Cartwright — the former Cage Warriors bantamweight champion who just recently signed with the event — as well as previous IMMAF amateur champion, Shoaib Yousaf, who are both making their debuts.
But the fun doesn't stop there; reality TV star Jake Quickenden and Scouse stand-up comedian Paul Smith will also be facing off in the special 'Stage To The Cage' event which is attracting lots of ticket sales. With more than 10 months of training put into this fight, you best believe they're taking it seriously.
With Yousaf eyeing up the featherweight crown and Cartwright out to prove he's the "best bantamweight in Europe", there plenty at stake on this fight card.
Speaking ahead of fight night on November 4, Yousaf said: "I've had a few fights with some big organisations, but I think the shows that OKTAGON MMA have been doing recently just look amazing, and when my manager came with the contract it was just something I couldn't say no to…"
"I'm from a small town not far from Manchester and I've got a lot of support from friends and family that have come out and supported me since I was an amateur. I haven't had a show in the UK with my fans in Manchester for ages, so the 'Assassin Army' should be ready."
Meanwhile, Cartwright hailed "OKTAGON [as] the biggest upcoming promotion, maybe even in the world at the minute", adding that "it's selling out arenas and putting on really good shows and signing good fighters, and I'm really excited to get involved and fight on all these shows and fight their best guys."
The 29-year-old insisted that given the fighting pedigree from his area, he's always looked to entertain and will be "going for the stoppage or the knockout" as usual, even going so far as to call himself the best in his weight class anywhere in Europe. I guess we'll just have to wait and see.
Read more:
As for Smith and Quickenden, while both have dabbled in sports and fight training in the past, respectively, they've never taken on anything quite like this before.
Dedicating the best part of a year to getting ready for this exhibition and having the whole journey documented by the event, DAZN and Channel 4 in an online YouTube series (which will be broadcasting the fight night in full), both have admitted they "would rather die than lose".
There will also be the hotly-anticipated England vs Ireland showdown, as well as the promotion's first-ever flyweight championship fight between Aaron Aby, one of Europe's best flyweights, and Elias Garcia, who has never been defeated outside of the UFC. Manchester is set to see some serious talent.
You can see the fight card in full down below:
With prices starting from £49 and the dearest seats going for a whopping £599 to sit right next to the Oktagon, there's still plenty of time to have your choice of view and secure a ticket for a UK-first fight night to remember.
You can grab yours HERE.
The big question is, who are we having out of the celebs: X-Factor and the Jungle's Jake Quickenden or Liverpool funny man Paul Smith?
OKTAGON 48 kicks off at 5pm on 4 November and, hopefully, we'll see a few of you there ringside.
For all the latest news, events and goings on in Greater Manchester, subscribe to The Manc newsletter HERE.
Featured Image — Supplied/OKTAGON MMA (via Twitter)/Shoaib Yousaf (via Instagram)