Sport
Eddie Hearn says Wayne Rooney wants to do an exhibition boxing match
Hearn had a pretty exciting idea of who he could fight as well.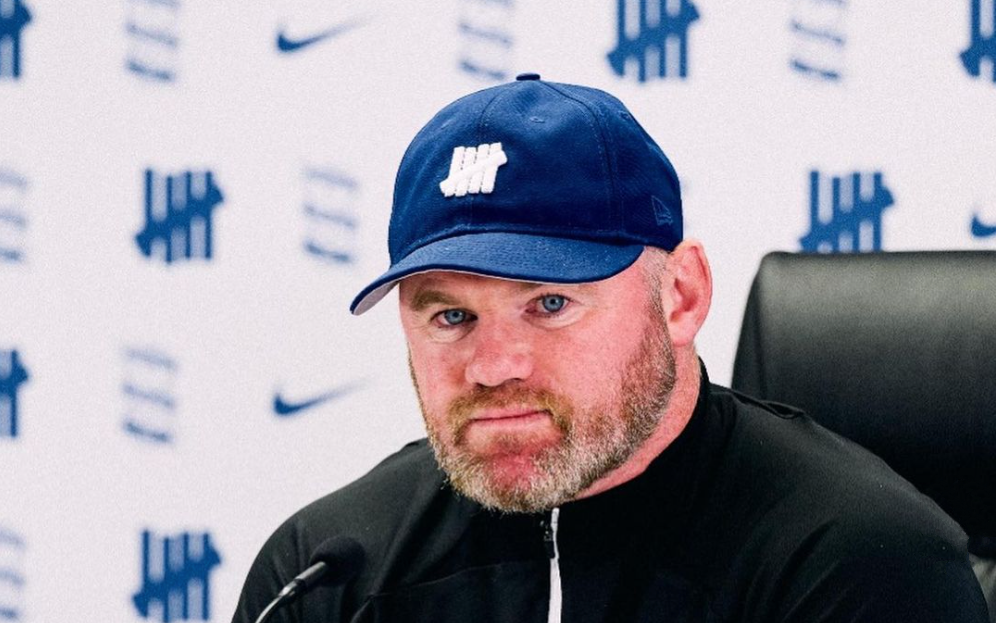 British boxing promoter Eddie Hearn has revealed that former footballer Wayne Rooney has spoken to him about the possibility of arranging a crossover boxing exhibition match.
Now that is something we'd be willing to pay the PPV for.
Speaking on Gary Neville's new YouTube series with Sky Bet, Stick to Football, the Matchroom Sport chairman was fielding questions about the likelihood of everything from Joshua vs Fury, taking over from his father as a boxing promoter, to how much money influencer boxing is making the industry.
It was at this point, whilst the panel were watching clips of Neville, Jamie Carragher and Ian Wright sparring for fun and fighting at charity events, that Hearn confessed that the Manchester United legend turned full-time coach has actually got in touch about fighting on multiple occasions.
"After every big fight — and he won't mind me saying this — especially with a YouTuber, sometimes [Wayne] Rooney will fire me a message", said the 44-year-old.
"I actually said to Wayne, who had a very limited amateur pedigree but could still fight, imagine the shape you'd get in, I told him. Wayne Rooney against Jake Paul at Old Trafford, imagine that."
With Neville joking, "Did you see him against Phil Bardsley?" — a reference to an old clip of Rooney getting knocked out after by the fellow ex-pro in his kitchen, which got a huge laugh around the table — Hearn insisted that the retired footballer could get in some serious shape with the right training.
The 37-year-old recently took the Birmingham City manager's job after departing MLS club DC United, so while we don't expect he'll be taking a sabbatical to get in the ring any time soon, given that coach enjoyed a bit of boxing back in his younger days, you can never say never.
Read more:
Elsewhere in the interview, Hearn also addressed the age-old question of whether or not Anthony Joshua vs Tyson Fury will ever come to fruition, to which he simply said it "has to happen".
Adding that regardless of whether AJ gets a fight and potentially loses against US heavyweight Deontay Wilder or if Fury ultimately loses against Oleksandr Usyk — a fight that now looks to have been signed once again — he insists the interest in this long-awaited match-up is still there.
Admitting that he's Anthony Joshua's "number one fan", Hearn also went on to insist that not only can he win if he ever gets the chance to fight either of them but that he'd do it "in style", having told talkSPORT last month that he believes Joshua could "knock out" both Wilder and Fury. Big words.
Whether you back him or not, I think we can all agree on one thing: a Wayne Rooney vs Jake Paul boxing match would genuinely be one of the most watched sporting events in history. You can watch Hearn's appearance on Stick to Football in full down below:
For all the latest news, events and goings on in Greater Manchester, subscribe to The Manc newsletter HERE.
Featured Image — Instagram