Sport
Ole Gunnar Solskjær sheds light on his Manchester United dressing room and why it didn't work out
He said one moment would have seen his time 'viewed differently' and touched on what he calls 'a disease of modern football'.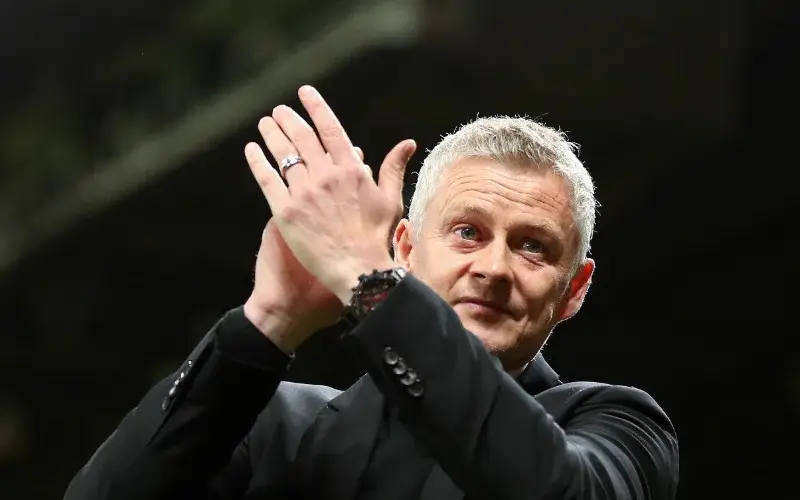 In his first proper interview since leaving Manchester United, club legend and ex-manager Ole Gunnar Solskjær has shed light on his time as head coach, what the dressing room was like, wantaway players, transfer window mistakes and more.
Speaking in an exclusive with United We Stand editor and journalist for The Athletic, Andy Mitten, the former Man United striker turned boss broke his silence on a number of issues after having been let go by the club in November 2021 following a poor run of results.
In contrast, the treble-lifting centre-forward earned the full-time manager's position after an incredible start in an interim role, managing 14 wins in his first 19 games and fans were more than happy to see him come on board permanently.
But this form didn't last forever despite finishing second the next year, making it to multiple semis and a Europa League final, United's league form began to suffer and it became clear other issues around the club had arisen. Now, according to the Norwegian, there was a fair few that played their part.
In the extensive sit-down with the lifelong Red, the 50-year-old revealed that in the nearly two years since his sacking, he's had a lot of time to reflect on his tenure as manager and that despite enjoying coaching at youth level, he does miss the professional game and has received offers from Saudi Arabia.
Regarding Old Trafford itself, he believes that his time there may have gone in another direction if one moment had gone differently. "Well, there's something missing: a trophy", said Solskjær; "One penalty could have changed that losing in the shootout against Villarreal in the Europa League final] and my time there would be viewed differently."
Nevertheless, Ole insisted that he still did plenty good there — finishing in the top three twice, second behind a magnificent Man City side in 20/21 and bringing in some big signings — and that his remit from the start was simply to "get fans smiling again", adding that he and the team "had something going".
However, he suggested that as many fans still believe to this day, the return of Cristiano Ronaldo was a "very difficult decision to turn down" and despite feeling that yes was the right choice, "it turned out wrong" and definitely factored into his eventual downfall.
The 'baby-faced assassin' went on to reveal that he also knew he was going to be sacked at half-time in the 4-1 defeat to Watford and apparently told his players as much, detailing how received a text from Ed Woodward the following morning asking to see him in his office.
His relationship with Woodward and the rest of the board was another aspect he touched upon, revealing that he simply couldn't buy the players he wanted to after agreeing to sign "three main ones" every season when he accepted the job.
"We couldn't buy the players I mentioned to the club… Erling Haaland, before he made his Salzburg debut. Declan Rice, who wouldn't have cost what he did in the summer. We discussed Moises Caicedo, but we felt we needed players ready for there and then…
"We wanted Jude Bellingham badly — he's a Man United player, but I respect he chose Dortmund. That was probably sensible. But it's why I respect Aaron Wan-Bissaka, Dan James and Jadon. Young players prepared to come into a team that wasn't 100 per cent there like it was when I arrived."
The retired marksman also added, "I would have signed [Harry] Kane every day of the week and my understanding was that he wanted to come" but confirmed that "the club didn't have the budget with the financial constraints from Covid-19, there was no bottomless pit."
As for the players that he did sign, he cited Bruno Fernandes as his best and most impactful but admitted that it "hasn't worked out" with Jadon Sancho and that "we're still yet to see the best from him".
He also went on to reveal that some members of the squad "weren't as good as their own perception of themselves" and although he wouldn't name names, he said he was "very disappointed when a couple turned down the chance to be captain."
Some even said they "wouldn't play or train because they wanted to force their way out", which he says is something that would never happen in his day, labelling it "a disease of modern football". We'll leave it up to the fans to speculate on which individuals he was referring to.
Read more:
Ole also cleared up some media rumours about United's dressing room culture and how he treated some players, assuring that they were "complete lies" and that he "had a solid, honest relationship with most of them".
He didn't blame everything on the players and limited transfer business, of course, stating that there was an element of "tiredness" and that because the fixtures and training "demanded a lot" it resulted in a lot of injuries.
Solskjær concluded by saying, "Let's hope Erik is successful and if there is a cycle [at the club], that he breaks it. Someone is going to do it."
For all the latest news, events and goings on in Greater Manchester, subscribe to The Manc newsletter HERE.
Featured Image — Manchester United/Cristiano Ronaldo (via Instagram)