Sport
Road to Victory: Europe's biggest World Cup fan zone is heading to Depot Mayfield in Manchester
We got a sneak peek and we have to say, it looks very impressive.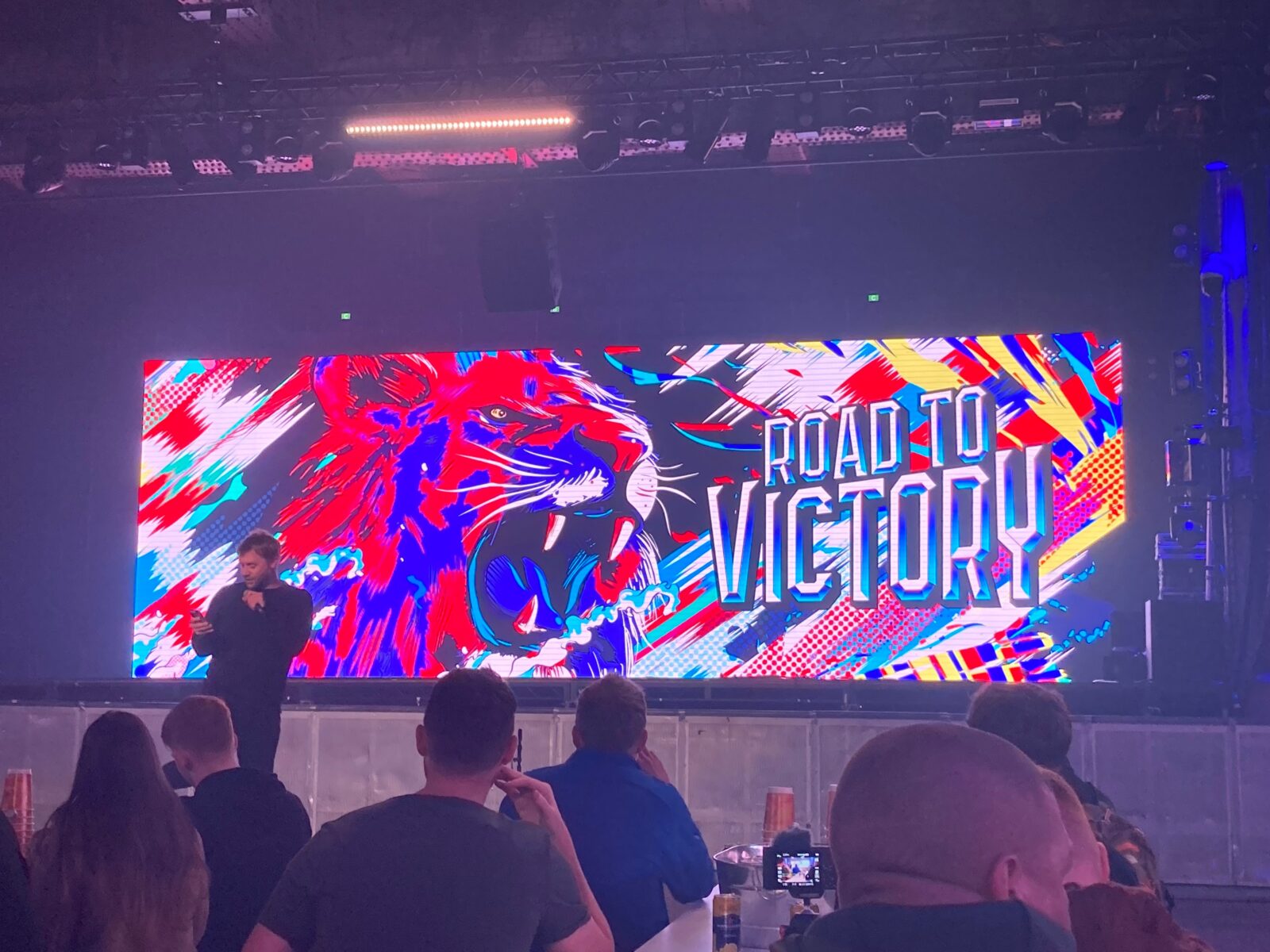 One of the hardest parts about getting organised for a major tournament is finding the right place to watch all the games. Planning is one thing but actually getting in somewhere is a battle in of itself.
We've been racking our brains over the best places in town to watch England at the 2022 World Cup in Qatar and after being invited along to 'Road to Victory' on Tuesday, we might just have a winning candidate for you.
Road to Victory is the flagship event from fledgling entertainment company AIX Live (Amplified Immersive eXperience), who will be bringing the biggest fan zone anywhere in Europe to Depot Mayfield.
And when we say biggest, it really is massive. Try over 100,000 square feet.
It really is the biggest fan zone in Europe
With a capacity of over 6,000, Road to Victory (RtV) is set to bring the most immersive, multi-sensory football experience we have ever come across besides being in the stadium itself to hordes of England fans living in Manchester.
Playing England games only (because it's win or bust as far as they're concerned), the immense space being used for the fan park will be familiar to those who have been to Warehouse Project before, though it's never been quite like this.
Even walking in was quite the experience.
Stretching across three rooms promising crowds of between 1,500 and 2,500 each, the transformed venue promises music, light shows and, most importantly, giant screens on almost every wall to watch the games. You literally can't miss it.
With everything from burgers and dirty fries to nachos, wings and more – catered by Manchester food brand Oh My Glaze – not to mention all the booze you'll need to launch into the air when we score, you'll have everything you could ask for in this unprecedented supporter space.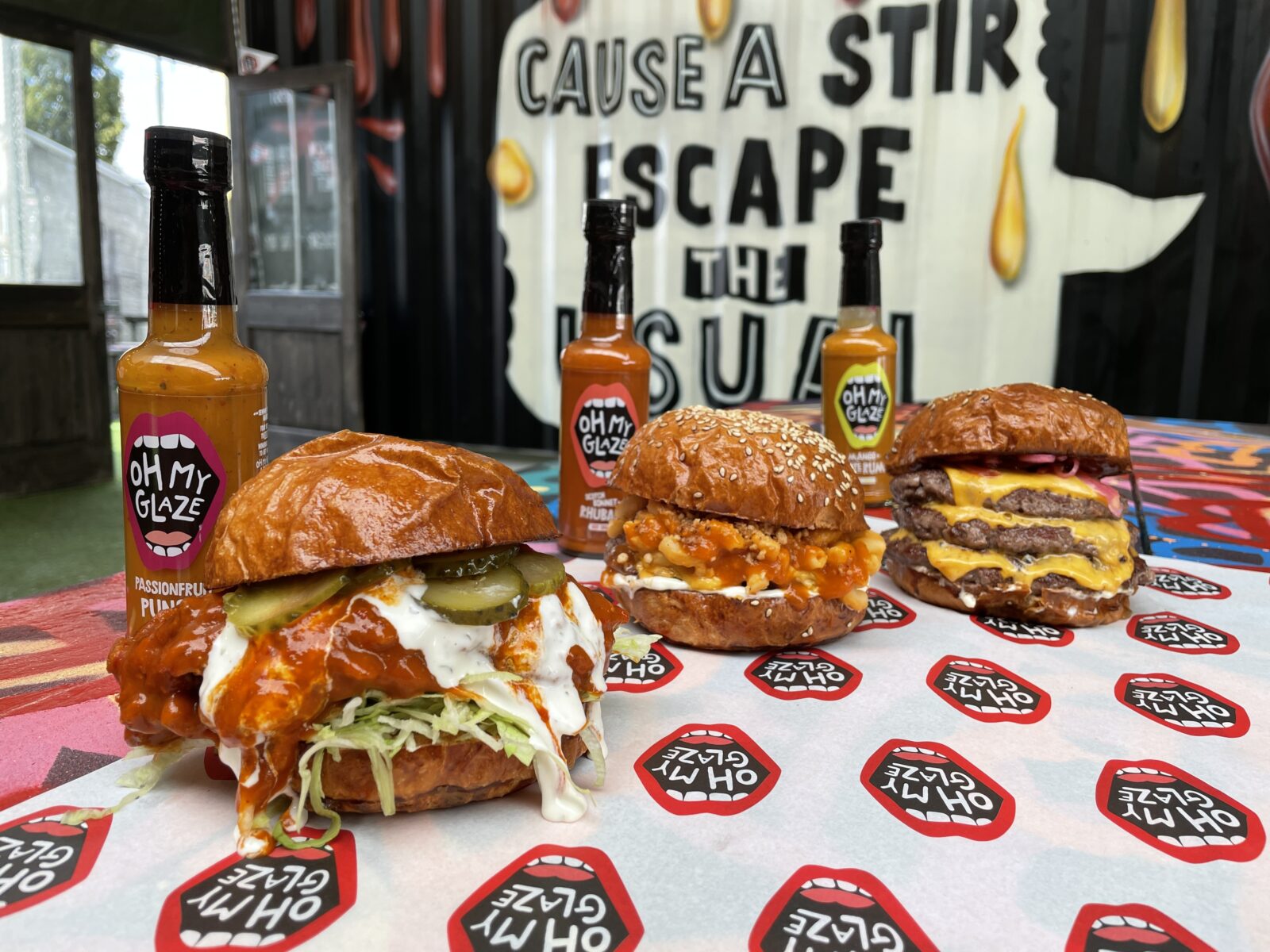 Those paying for seated tickets in the main room or purchasing one of 200 VIP tickets each game via donation can even pre-order food and drink more than an hour and a half before kick-off.
An interactive audio-visual experience
But it's just more than tables, chairs and a big telly – you can get that at pretty much any pub. What we were most blown away by were the production levels AIX have delivered for this event.
In addition to the sea of neon lights and huge speakers echoing around the room, our sneak preview included a glimpse at the stunning AV packages promised both before, during and after the game.
As well as visual team sheet presentations which will see the starting 11 read out by an announcer, there will be live match stats throughout the game, running ticker tape around the room and dynamic moments such as a 4D virtual heartbeat should Southgate's side win a penalty. Very, very cool.
There's also plenty of audience participation, not just in terms of cheering on the Three Lions but with quizzes, prize competitions, special guests, DJs and more.
There are even digital activities accessible via a simple QR code such as a virtual game of Pong, where thousands of audience members can play a giant multiplayer game against whoever England's opponents are that day. They're really trying to deliver an all-around fan experience.
It goes beyond just a game
Perhaps the thing we were most impressed with was AIX's collaboration with the sporting charity Football Beyond Borders (FBB), an organisation dedicated to improving the young people and local communities through the beautiful game.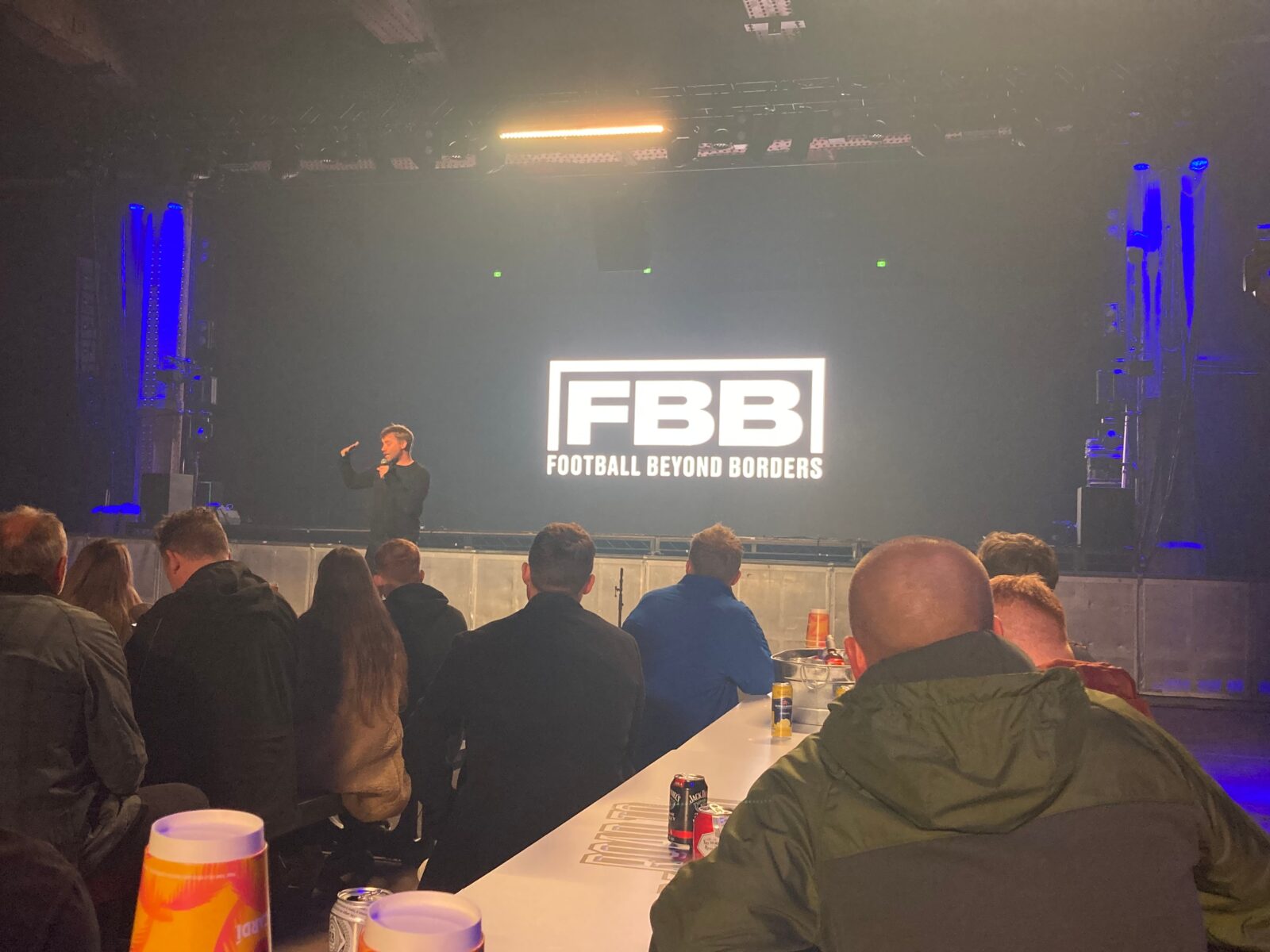 But this isn't just a publicity partnership, RtV and AIX will be donating £500 for every goal England scores in the group games directly to FBB and, better still, a whopping £1,000 for every goal scored in the knockout stages — which will be getting to, thank you very much.
It's this kind of dedication and confidence in the project and its sheer scale that we admire, as they're just as convinced it's coming home as we are. Moreover, they're making sure that fans and football lovers across the country will benefit regardless of the end result come the final on 18 December.
Tickets for Road to Victory are going to fly
England's first game against Iran kicks off at 1pm on 21 November but Road to Victory at Depot Mayfield will be open from 10:30am and won't be kicking people out until the last drink is sunk, "or the license kicks in" — their words, not ours.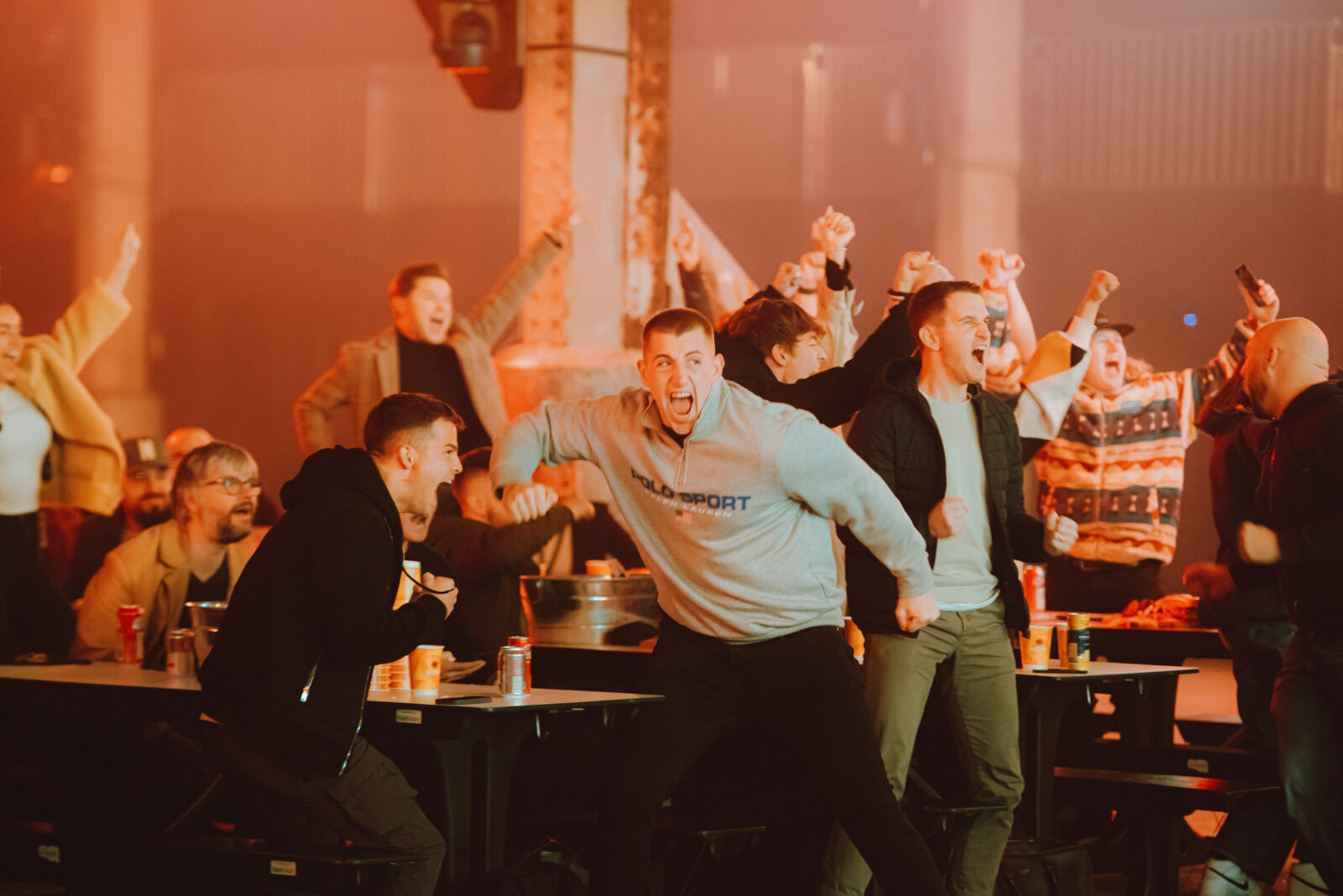 In short, the Depot and AIX plan to put on after-parties when England wins each game, not if. This is strictly an over-18s fan zone designed for limbs, limbs and more limbs.
Standing tickets for Road to Victory start at just £9.50 and seated packages from £15 (plus booking fees), with more information on drink and food pre-order packages set to be released soon.
Read more:
You'll be able to buy passes from the likes of Kaboodle, Ticketmaster and See Tickets, so make sure to keep an eye out on their socials for updates and you can find out more info at roadtovictory.co.uk.
But don't lose all hope if you miss out, there is also Escape to Freight Island's 'Festival of Football' just next door should tickets go wanting and you're still in search of those fan park vibes.
Tickets go on sale at 10am this Friday, 14 October 14, 2022, so you best be quick if you wanna be there to watch the boys bring it home.
Featured Image — The Manc