Sport
People are absolutely fuming over the new England shirt price
It is rather steep, to be fair.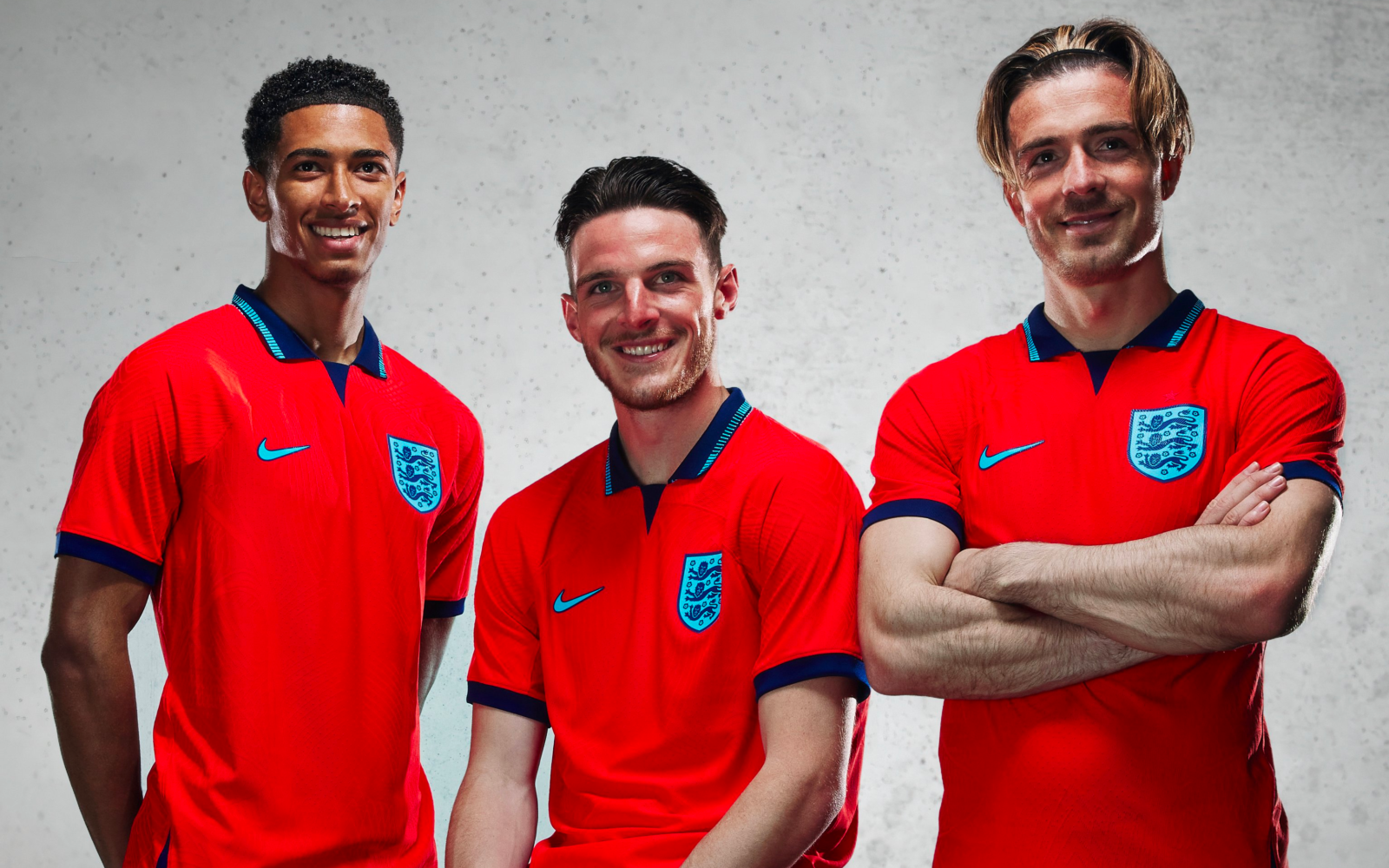 Football fans across the country have been left absolutely fuming after the price of the new England shirt has been revealed.
We have to admit, it is rather a lot.
We got a closer look at the leaked kits last week and people were debating whether the home or away shirt was the winner. While most seemed to have a clear favourite, we dare say a few people won't be buying either now.
Though we will concede that the away shirt – a throwback to Italia '90 – is an absolute gem and would have been in our shopping basket almost instantly were it not for the price, it's the home kit that has left people divided.
For many it's giving training kit vibes, others had much more creative takes on the overall look it achieves.
Maybe they were trying to recreate the success of the 2018 World Cup pre-match shirt. Regardless, people think both Nike and England are 'taking the mick', with many labelling it 'extortionate' and several quipping, 'working class game'.
Perhaps the cruelest part about the whole thing is that almost everyone seems to be in consensus that the away kit is absolutely mint, but it's hard to justify paying £75 for a footy kit full stop, let alone in the middle of a cost of living crisis.
To make matters worse, for those parents whose kids want the full kit and name on the back, you could be over £120, with the often popular infant kits cost £55.
God forbid someone wants the authentic player version, which will set you back a whopping £114.95. For a t-shirt – nothing else. The official shorts alone cost nearly £40.
Read more:
Put it this way, it better be coming home if they're expecting us to pay this kind of money.
Will you be buying a new England shirt and, if so, which one?
Featured Image – England (via Twitter)