Sport
Bruno Fernandes offers insight into Erik ten Hag's 'strict rules' in honest interview
He suggested the coach has a clear 'idea' of what he wants from the players.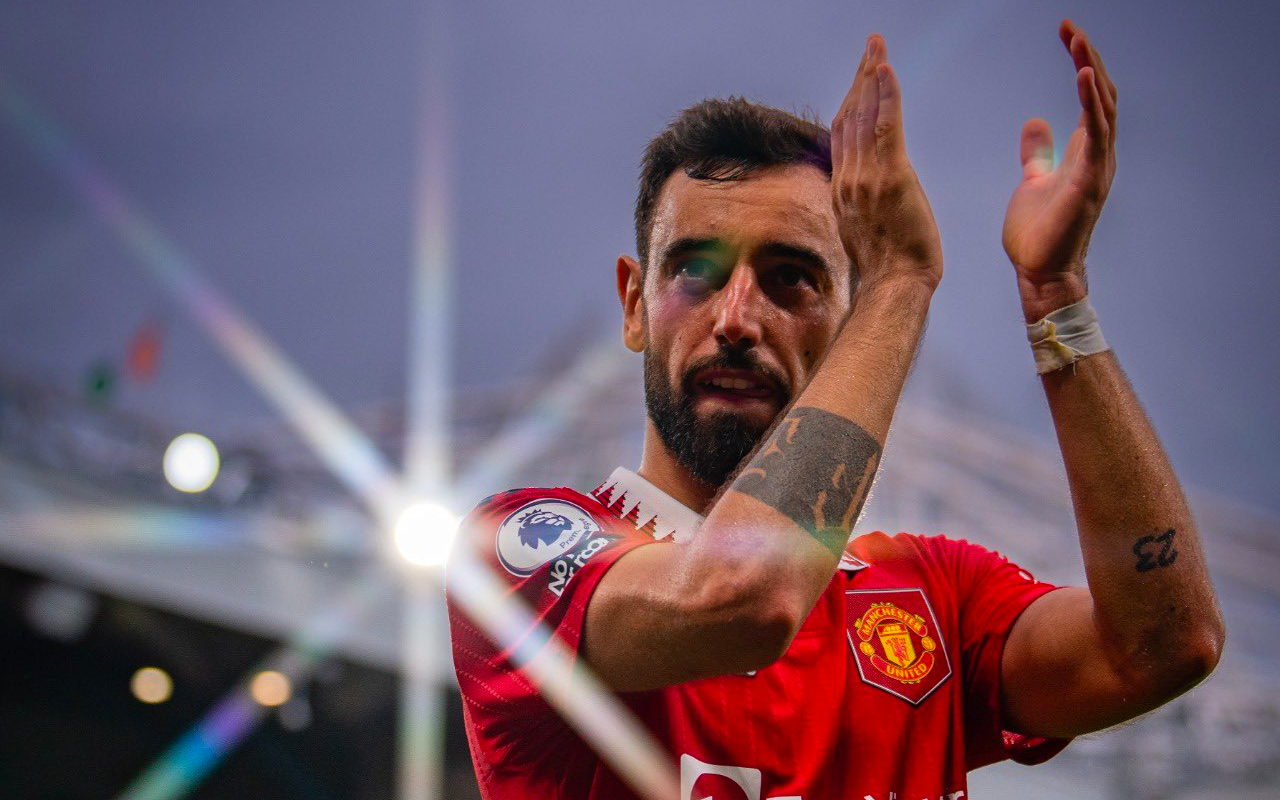 Manchester United are now eight competitive games into their first season under manager Erik ten Hag and while it hasn't been plain sailing, they are on a run of four straight wins in the league and now have their first points on the board in this year's Europa League campaign.
That being said, starring midfielder and fan favourite Bruno Fernandes has given more of an insight into the Dutchman's coaching philosophy, alluding to 'strict' new rules and a change in atmosphere around the club.
Speaking in an exclusive with The Athletic's Adam Crafton, the 28-year-old playmaker revealed that, 'first of all, he has an idea. He has a style' and that the players have to stick to his overarching vision if they are looking to get into and stay in his team.
As he goes on to explain: "You have to follow [ten Hag's] rules. He is strict on that. And I like that. He has brought discipline, which is something I think we missed in the past. Everyone must be on the same page."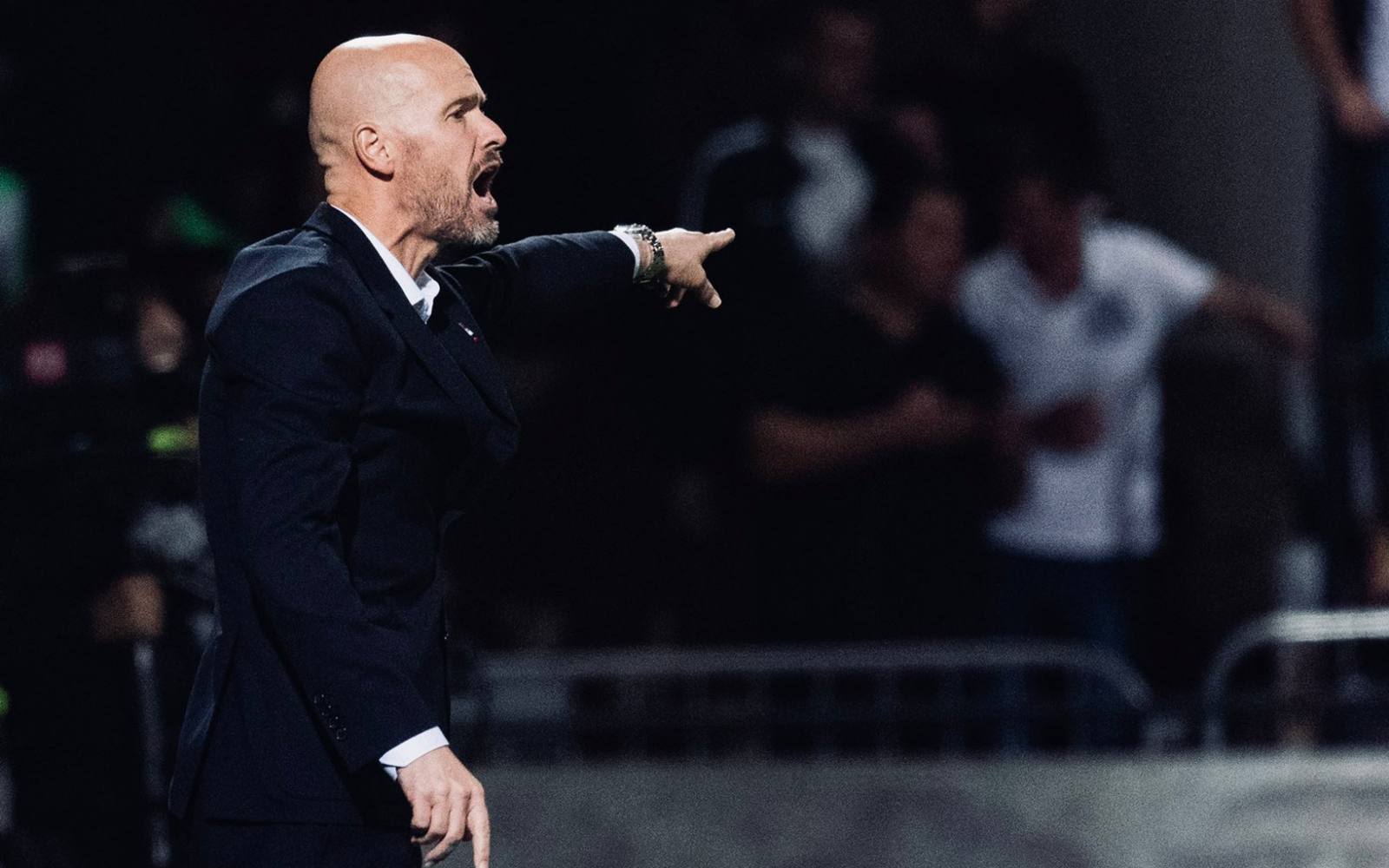 Planning and sticking to principles
The 'Portuguese Magnifico', who was United's player of the year in 2020/21 with an incredible 28 goals and 17 assists in his debut season, drew comparisons between the former Ajax coach's principles and that of his closest rivals in Pep Guardiola and Jurgen Klopp.
"That is what Pep and Klopp have been doing for years", says Fernandes, "because they have stability in the club and in the way they choose the transfer market and build the team, which is really important for them to get the rewards."
United's newly minted no. 8 recognised ten Hag's plans to be pragmatic in the transfer window and purchase with purpose early, citing a press conference where he insisted that he did not want to bring players 'just for the sake of it' and that they must fit the blueprints of what he is trying to build.
Not only is the suggestion that the club have been guilty of this in the past – to the tune of more than a billion pounds in the past decade, no less – but Bruno himself believes 'it is something the club needs' moving forward.
Addressing on his own dip in performances over the last two seasons, admitting he regularly fluctuates between, bad games, really good games' and 'normal games, the ever-creative outlet says there is still plenty of work to be done before the team is all singing from the same hymn sheet.
"We still have a margin to improve and he needs time to get the most out of us with his idea of playing. I believe we will get to the point with him where we are established as a team and everyone is on the same page."
Even on his off days, Fernandes still plays a vital role in this current Red Devils side and has regularly deputised for Harry Maguire, now sidelined from the squad since the arrival of Lisandro Martínez who has shored up the Man United defence alongside Raphaël Varane.
Read more:
Reflecting on past managers
Fernandes also went on to discuss Ole Gunnar Solskjær, the man who brought him to the club, noting that he did 'great things' during his tenure and that the players must share some responsibility for his eventual sacking.
He even touched on short-lived interim coach and would-be consultant, Ralf Rangnick, who lasted just six months at Old Trafford before abandoning the project to become Austria's national team coach.
Once again, Bruno suggested that his turbulent time at United was more because 'confidence was low' among the players and, therefore, they couldn't put his 'intensity and pressing' into action, not to mention many of them being Solskjær signings who were brought in with 'different ideas' in mind.
The attacking midfielder summarised things by circling back to the somewhat unexpected win over Liverpool, arguing that 'nobody was betting on Man United, only ourselves'. He believes that the team must now treat the rest of the season with the same mental attitude: being supportive, positive and 'demanding of each other in a good way'.
Featured Image: Bruno Fernandes (via Instagram)