Sport
Piers Morgan calls Erik ten Hag an 'arrogant deluded twerp' after 'disgraceful' treatment of Ronaldo
Ronaldo's biggest fan-boy wasn't happy seeing him left our of the derby.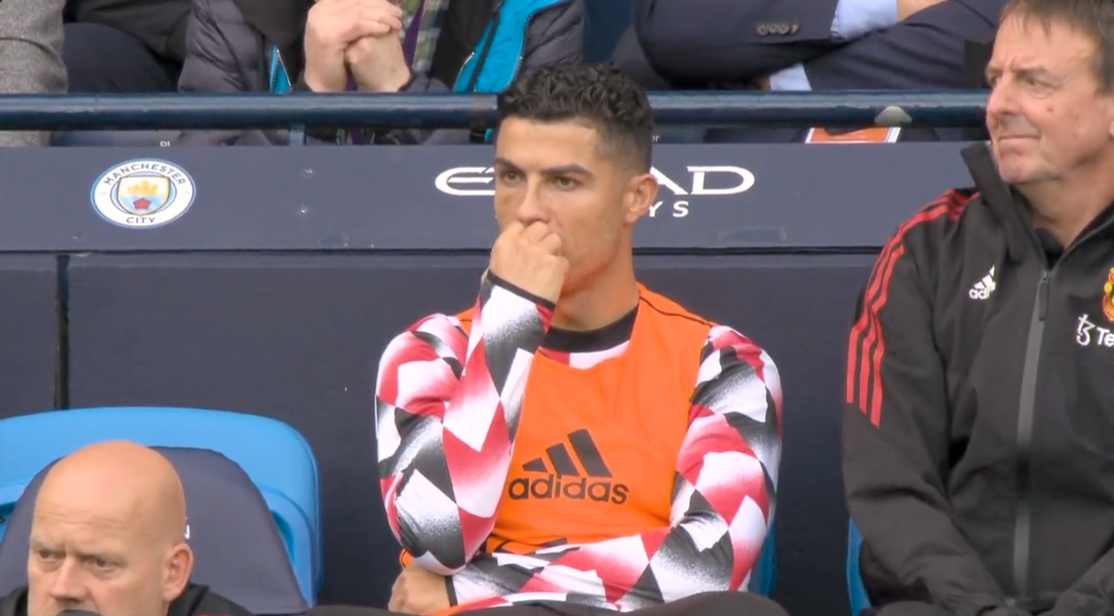 Piers Morgan wasted no time in blasting Erik ten Hag following the Manchester derby, dubbing the manager's treatment of Cristiano Ronaldo as 'disgraceful'.
The 37-year-old striker was left out of Manchester United's starting line-up that went on to be hammered 6-3 by Manchester City and wasn't even brought on despite the Dutch coach making all five substitutions.
Ronaldo fan first and Arsenal fan second, Morgan criticised the United manager's squad selection and further decision to leave him on the bench in one of the biggest games in the season.
As you can see, not only did he take issue with ten Hag's claims that he chose to keep Ronaldo out of the six-goal thrashing "out of respect for his big career", but even he went so far as to label him an "arrogant deluded twerp". Not like Piers to get Personal…
While the scoreline may have made it look like the red half of the city had some foothold in the game, anyone who watched will know that was far from the case, as those wearing blue went in at half-time already 4-0 up.
Even most United fans couldn't even make it to half-time.
Read more:
The 57-year-old broadcaster and journalist went on to say that "the way [ten Hag's] treating Ronaldo is disgraceful", with many also questioning why newly signed and experienced Casemiro was left out of the starting 11.
On the other hand, some fans branded the footballing veteran's behaviour as 'childish' and questioned his conduct over the course of the last few months:
The Portuguese star has played just 207 minutes in this year's Premier League campaign and has just one goal so far: a penalty which came in a Europa League game against Moldovan side Sheriff Tiraspol.
Meanwhile, Erling Haaland has already notched the same amount of hattricks as Ronaldo managed in 232 matches. He's only played eight…
The derby day mauling saw United's run of four wins brought to an end and the team pick up their third loss of the season. They now sit in sixth place though still with a game in hand on those in the top three.
Featured Image — Sky Sports (via Twitter)