News
11 arrests after mass brawl breaks out before Oldham vs Wrexham game
While Oldham are yet to issue a statement, Wrexham were quick to condemn the violence.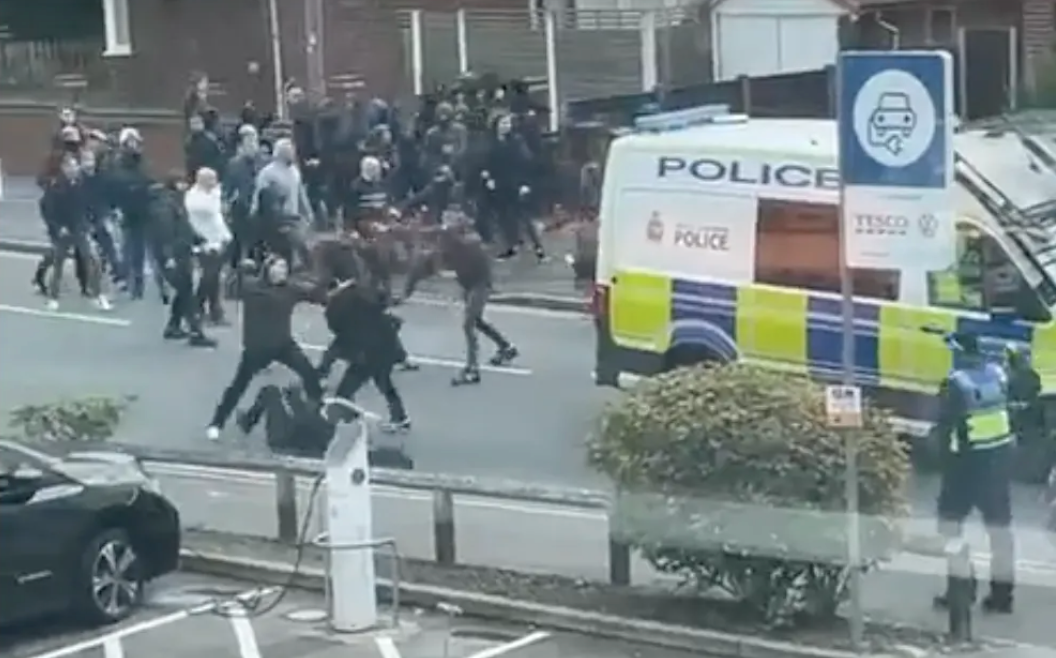 At least 11 people are said to have been arrested after a mass brawl broke out before Saturday's match between Oldham Athletic and Wrexham AFC.
The fight broke out in a residential area in Failsworth just hours before the game between the two National League sides, as locals can be seen watching on as the chaos unfolds.
As you can see in the clip above, dozens of fans from both teams can be seen scrapping and launching projectiles, with a police tactical aid unit driving right through the middle of the crowds.
11 men aged between 18 and 30 are said to have been arrested following the fan disorder, according to a statement issued by Greater Manchester Police.
Superintendent Phillip Hutchinson, Silver Commander for the operation, said that more than 60 fans were hit with a dispersal order and made to leave the area.
Hutchinson went on to warn that "Disorder and violence at football matches is unacceptable and we have launched a post-match investigation to identify more offenders who will be arrested and placed before the courts, where we will seek football banning orders.
Read more:
"We appreciate the passion and support that fans want to show for their team, however violent disorder and anti-social behaviour will never be tolerated in our communities."
Although Oldham are yet to issue a statement following the violence, Wrexham were quick to condemn the behaviour as reports came in before kick-off, labelling the "hooliganism" and fan disorder as "unacceptable".
It was only last month that Latics player Hallam Hope was 'seriously injured' following an assault in the car park after a home game against Chesterfield.
Wrexham, still riding the wave of positivity after being bought by celebrity owners Ryan Reynolds and Rob McElhenney, went on to beat the north Manchester side 2-1 with a last-gasp winner in the 95th minute.
Oldham currently sit 17th after 11 games.
Featured Image: Twitter @NOELY1982