Sport
Rio Ferdinand fires back at Jamie Carragher after he called him a 'clown'
Rio seemed taken aback by the remarks and have a few of his own in reply.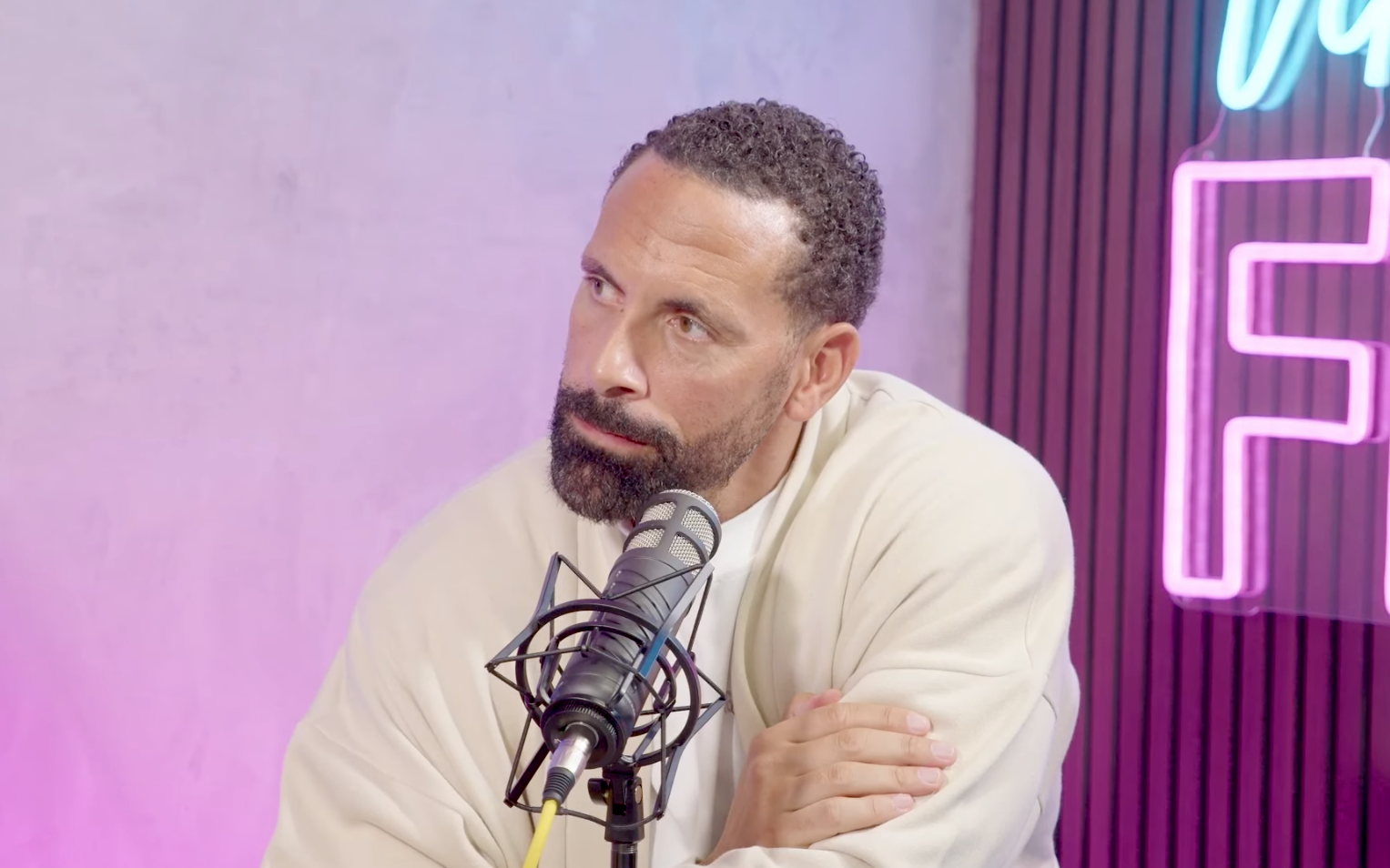 Former Manchester United star Rio Ferdinand has fired back at his ex-England teammate and Premier League rival Jamie Carragher after the Liverpool man called him "a clown" over his punditry last week.
As Ferdinand was offering up his opinion on BT Sport's coverage of the Milan derby in the Champions League last Wednesday, so too was Carragher over on CBS Sports and it would seem the two disagreed over the referee's decision to overturn a penalty that was initially awarded to Inter.
Sat alongside his usual broadcast partners Kate Abdo, Thierry Henry and Micah Richards, the now-retired defender said that anyone who watched the replay on VAR and still believed it was a penalty "must be a clown".
Most awkwardly, it turns out his former clubmate Steven Gerrard was one of those people and although he backtracked on criticising Stevie G's judgement, he doubled down on any fellow defender calling it a penalty by dragging Rio into the conversation.
As you can see, Carra said, "As a defender, we've got to try and stick together… I just felt some people were getting a little bit carried away" and after Richards jokingly pokes and asks him to "name names", the 45-year-old willingly replied: "Rio Ferdinand, I'm happy to call him a clown".
Now, while we'd like to assume this was done at least in part for comedic effect — with all three of his co-hosts' reactions, particularly Henry's, certainly tickling viewers — it did feel a touch personal to single him out, specifically.
Reacting to the segment on his VIBE with FIVE podcast, Rio admitted he was surprised by the comments, noting that he is a "friend of the show" and that perhaps it was just a snidey little remark he knew would get clicks.
Nevertheless, the 44-year-old went on to insist, "Every time I time I see him it's all love" and that he "didn't understand why he came with all the hostility".
Read more:
The fellow ex-pro turned pundit went on to add that "whenever we see each other it's all cool", adding, "he used to carry my boots when we were with England and stuff like that" — no doubt a little underhanded jab back.
Then musing on the potential reason why he might have said what he said, Rio noted that it came during "the [Premier League] Hall of Fame week" — when he was voted in and Carra is yet to be given the same recognition — insisting again that the usually get on otherwise.
Either way, Rio says he's "only got good energy for him" and that although he took it as "banter", the way he delivered didn't feel so jokey and that he'll "need to check that energy" the next time the pair see each other.
You can watch Rio's response to Carragher's remarks and the rest of the episode in full down below:
For all the latest news, events and goings on in Greater Manchester, subscribe to The Manc newsletter HERE.
Featured Image — CBS Sports (via Twitter)/ Rio Ferdinand Presents FIVE (via YouTube)