Audio
Liam Gallagher says he's 'ready' for an Oasis reunion if Manchester City win the Champions League
Surely even Noel would be in such good spirits that he'd have to consider it?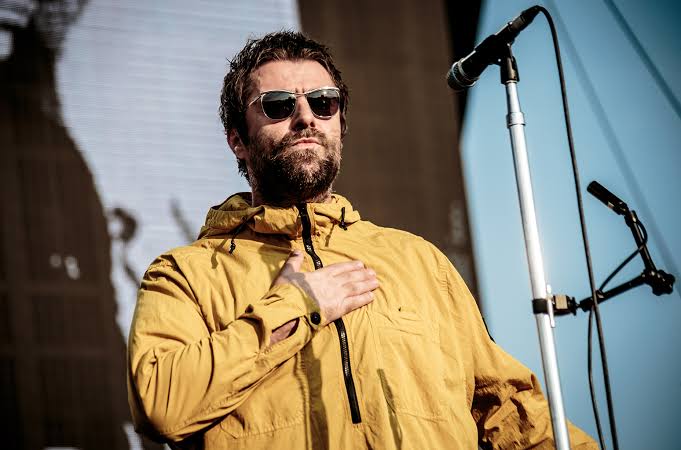 It's that time again: Liam Gallagher is teasing people over the prospect of an Oasis reunion and says that he is "ready" to get back together if Manchester City win the Champions League.
The former Oasis frontman has long been the one keeping the faith alive among fans who still believe the two might mend fences and start making music again, having said on numerous occasions that he'd "love" to reunite and that the Britpop band "should have never broke up" in the first place.
As far as we can tell, it's always been big brother Noel that has been against a reconciliation — having left the group in 2009 following an 'altercation' in Paris — but the younger Gallagher sibling is still adding more fuel to the hypothetical fire.
Receiving a message from a fellow Man City fan following their draw away to Real Madrid on Tuesday night, the 50-year-old was asked whether Oasis will return if they go on to win the Champions League. His answer was short and sweet: "I'm ready to go".
This might not be the first time he's insisted he'd be fully up for the long-awaited comeback, but with City standing a real chance of winning their first Champions League this season, we're going to assume his rationale is that Noel would also be so over the blue moon that even he would be open to it.
It's not the worst logic in the world.
With both brothers having long professed their love for the club and Oasis still remaining a big part of the musical culture and heritage around the Etihad to this day, it's not mad to think that it could happen (and yes, we know how naive we sound right now).
He even indirectly responded to fellow music legend Paul McCartney's comments, who said that they should "just get together and make some good music". We completely agree and so does LG.
Read more:
Once again, we're not getting ahead of ourselves: we've heard this one a thousand times before and City still need to get past Madrid in the second leg of the semi-final before they even come within touching distance of a European trophy.
Meanwhile, Noel is now just less than a month away from the release of his fourth solo album, Council Skies, and has only shown a very small glimpse of interest in an Oasis reunion — and that was only earlier this year when he finally admitted he'd "never say never", but that "it would have to take an extraordinary set of circumstances".
Nevertheless, the decisive fixture is finely poised for Pep Guardiola and his squad to make it to the final with the home advantage on their side. Could it finally happen and could the beautiful game somehow finally bring these two warring Mancs back together? Probably not but, you know, we can dream.
Anyway, City have got to do their bit first. Come on lads, don't let us down now.
For all the latest news, events and goings on in Greater Manchester, subscribe to The Manc newsletter HERE.
Featured Image — Liam Gallagher/Noel Gallagher (via Wikimedia Commons)/Man City (via Twitter)